Posts Tagged 'poltergeist'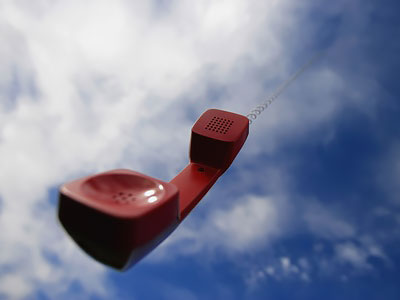 A couple of days ago a childhood friend located me through social media. As children she knew of the scary spirits in my home, but I never shared with her my gift of being psychic.
We were talking on the phone, when a male voice came through to me clairaudiently. He was saying the name "Allen" … over and over and over. Eventually, I was forced to ask her who Allen was in her life? But she didn't know anyone by that name. I said interesting, and went back to our 'catch up' conversation.
Later that day, she did some research as to who the previous owner was of her house. It was a man by the name of Allen. Then she confessed that the house was haunted, but didn't know who to go to for help. I explained, when spirit wants to be heard this is how they may come through. Read the rest of this entry »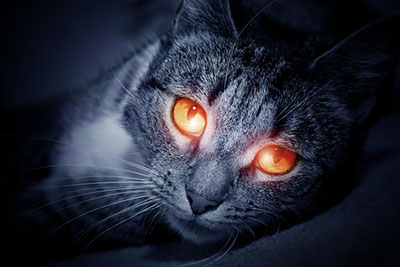 Cats are often depicted in ancient Egyptian art and artifacts. The Egyptians actually worshiped cats as gods, and believed that they took on a spiritual importance. They were considered to be a sacred animals with magical powers.
Ancient Egypt was said to be one of the most advanced civilizations in human history, capable of architecture, that by today's standards would be difficult, if not impossible to construct. But, did they also possess otherworldly knowledge that has been forgotten?
Some myths and folklore also claim that cats can walk in and out of the spirit world with great ease and at will. It was also believed that when a house cat would disappear, with no plausible explanation, that it had found a portal to the other worlds and is exploring them and will return just a mysteriously as it had disappeared. Read the rest of this entry »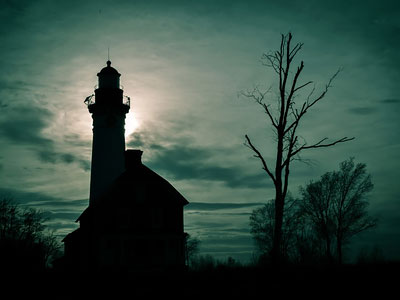 Whenever I do a house party on the coast of Maine, the first question most of the guests ask me is, "Do you feel or see anyone around me?" Or, "Do you see or sense spirit in any of the rooms or around the house?"
Well, to be very honest I have never been in any home or dwelling that did not have any spirit in residence. They typically hang around a house because they used to live in it, or at some time in the past they were on that property for some reason.
When I am asked to check in, to see who may be in residence, spirit will speak to me in my head, or show themselves. They also like to move objects. Why? Because they can. Often, they will move a picture off center, especially a picture of themselves, just to let you know they are around. Read the rest of this entry »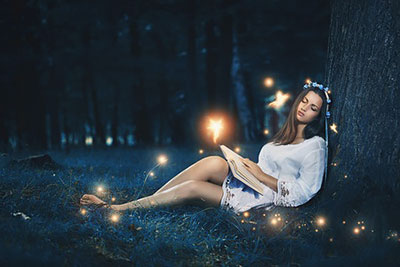 Whether it's ghosts, shadow people, Tall Man with a Hat, The old Hag, or pixies, we've all experienced mystical beings in some form or another. Some of us have had minor insignificant encounters, while some of us deal with these entities every day. And, there are those who experience very violent encounters with some of these beings. I personally, have had my fair share of the worst kinds of attacks. And, I find myself dealing with the mischievous little pixies almost daily.
If you don't know what a pixie is, let me explain. They are little spirit beings. About the size of a dragonfly. Some suggest they are cute little fairies, such as Tinkerbell in Peter Pan by JM Barrie. Others depict them as gruesome and very disturbing to look upon. I honestly can't say for certain, as they move so quickly I have never gotten a good look at one of them. Read the rest of this entry »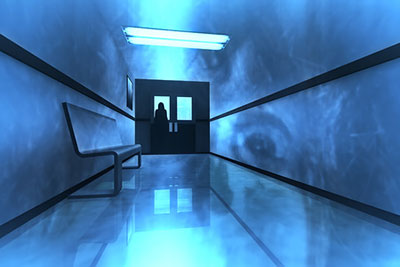 The area where I live is famous for being haunted. In fact, our "Asylum 49" was featured on popular paranormal television shows like Ghost Hunting, Paranormal Investigation and Ghost Adventures. This notorious old place is thought to be one of the greatest Halloween venues to visit on this side of the country.
Asylum 49's haunted structure takes up about half of the old hospital. The other half of the hospital is the only nursing and hospice home in the county. Asylum 49 is only open to the public from September 1st to October 31st, but in that short time they raise a lot of money. After it was featured on Paranormal Investigation, tourists and paranormal investigation teams started visiting from all over the world. Asylum 49 is also available for private tours in the off-season. Read the rest of this entry »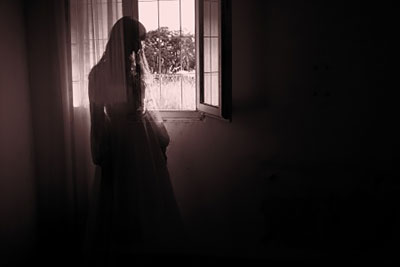 I love watching the shows on TV about the paranormal and ghosts. I feel that having a supernatural experience with the spirit world can be proof of the afterlife.
The hosts of these shows often say, witnessing the paranormal often brings more questions than answers. Are spirits choosing to stay on the earth plane, or are they trapped? Do they need our help to move on to the next world? I have been fortunate to go on paranormal investigations with teams in California and have witnessed some pretty amazing things. Often getting the answers to who the spirit was in life doesn't happen, and doing research into the history of the area only hints at possibilities of their identity. Read the rest of this entry »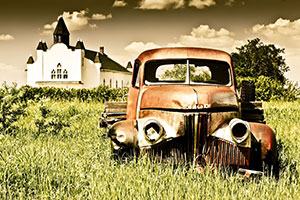 After a difficult divorce in 1999, I lost my pick-up truck in the settlement. I needed new, affordable transportation. Fortunately my stepbrother knew this guy that had an old Dodge for sale at a really good price. But when I saw it, I had a bad feeling about this car.
I was however very desperate to get a car, so after taking it for a test drive, I convinced myself it was only my imagination that something was wrong. So pretty soon I was driving my new car on Route 270 heading home. Then the paranormal activity started. Driving along slowly, the material from the ceiling of the car came detached. My son Raymond was in the back seat, and he looked at me with big eyes and said, "Dad, why is that man pulling the stuff off the ceiling?" Read the rest of this entry »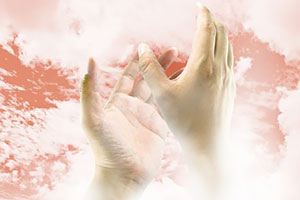 When I started to do psychic readings, I never intended to do mediumship work. I never imagined clients asking me about loved ones and friends who had passed away. They would ask me also how one recognizes the difference between a spirit guide and a loved one in spirit.
In my experience loved ones who have passed make their presence in our lives known through signs or familiar aspects about themselves. Personally I have had many experiences with smells that identified a family member, such as the smell of their perfume or cigar smoke, as well as objects that belonged to that person that are moved or disappear. The smell of a cigar always tells me my father is around, not my grandfather, because his favorite cigars had a distinct aroma. Read the rest of this entry »