Posts Tagged 'poltergeist'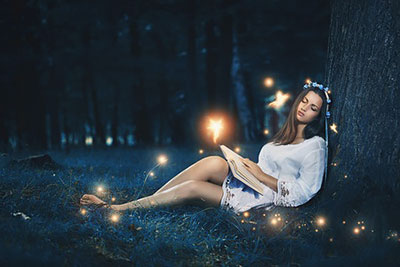 Whether it's ghosts, shadow people, Tall Man with a Hat, The old Hag, or pixies, we've all experienced mystical beings in some form or another. Some of us have had minor insignificant encounters, while some of us deal with these entities every day. And, there are those who experience very violent encounters with some of these beings. I personally, have had my fair share of the worst kinds of attacks. And, I find myself dealing with the mischievous little pixies almost daily.
If you don't know what a pixie is, let me explain. They are little spirit beings. About the size of a dragonfly. Some suggest they are cute little fairies, such as Tinkerbell in Peter Pan by JM Barrie. Others depict them as gruesome and very disturbing to look upon. I honestly can't say for certain, as they move so quickly I have never gotten a good look at one of them. Read the rest of this entry »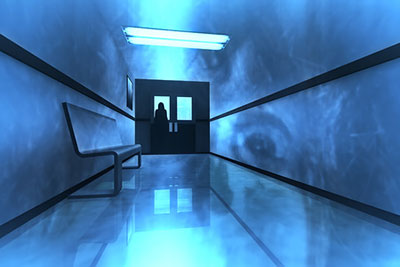 The area where I live is famous for being haunted. In fact, our "Asylum 49" was featured on popular paranormal television shows like Ghost Hunting, Paranormal Investigation and Ghost Adventures. This notorious old place is thought to be one of the greatest Halloween venues to visit on this side of the country.
Asylum 49's haunted structure takes up about half of the old hospital. The other half of the hospital is the only nursing and hospice home in the county. Asylum 49 is only open to the public from September 1st to October 31st, but in that short time they raise a lot of money. After it was featured on Paranormal Investigation, tourists and paranormal investigation teams started visiting from all over the world. Asylum 49 is also available for private tours in the off-season. Read the rest of this entry »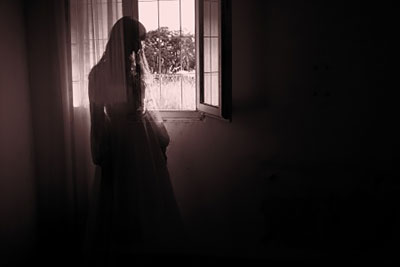 I love watching the shows on TV about the paranormal and ghosts. I feel that having a supernatural experience with the spirit world can be proof of the afterlife.
The hosts of these shows often say, witnessing the paranormal often brings more questions than answers. Are spirits choosing to stay on the earth plane, or are they trapped? Do they need our help to move on to the next world? I have been fortunate to go on paranormal investigations with teams in California and have witnessed some pretty amazing things. Often getting the answers to who the spirit was in life doesn't happen, and doing research into the history of the area only hints at possibilities of their identity. Read the rest of this entry »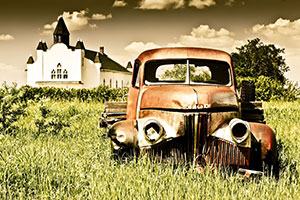 After a difficult divorce in 1999, I lost my pick-up truck in the settlement. I needed new, affordable transportation. Fortunately my stepbrother knew this guy that had an old Dodge for sale at a really good price. But when I saw it, I had a bad feeling about this car.
I was however very desperate to get a car, so after taking it for a test drive, I convinced myself it was only my imagination that something was wrong. So pretty soon I was driving my new car on Route 270 heading home. Then the paranormal activity started. Driving along slowly, the material from the ceiling of the car came detached. My son Raymond was in the back seat, and he looked at me with big eyes and said, "Dad, why is that man pulling the stuff off the ceiling?" Read the rest of this entry »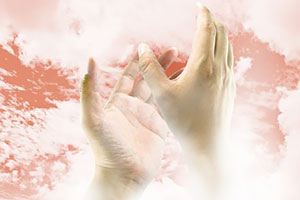 When I started to do psychic readings, I never intended to do mediumship work. I never imagined clients asking me about loved ones and friends who had passed away. They would ask me also how one recognizes the difference between a spirit guide and a loved one in spirit.
In my experience loved ones who have passed make their presence in our lives known through signs or familiar aspects about themselves. Personally I have had many experiences with smells that identified a family member, such as the smell of their perfume or cigar smoke, as well as objects that belonged to that person that are moved or disappear. The smell of a cigar always tells me my father is around, not my grandfather, because his favorite cigars had a distinct aroma. Read the rest of this entry »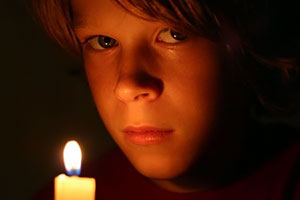 After my mom sat me down to talk to me about my inherited psychic abilities, she wanted me to have a better understanding of my gifts. Although I am one of the third-generation of psychics in my family, I still didn't know how to deal with this new found awareness until my junior year at high school.
When my parents decided to buy another house we thought our troubles with the hauntings would finally be over, but it was only a new beginning and things started to get worse. Not only did the paranormal activity become more intense, but more things were disappearing at the new house.
My parents had the house blessed before we moved in, but a few months after that the paranormal activity started up again. It was not only affecting my family, but my friends also. It was difficult for me to get anyone to spend the night at my house. Read the rest of this entry »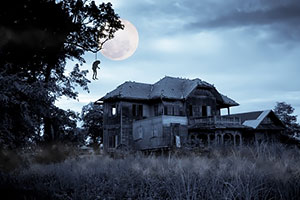 In 1979, while still in high school, I had a profound paranormal encounter. At the time I was working for my brother-in-law for the summer vacation, to earn a few extra bucks. He operated a house painting service in those days.
He came up to me one day and said: "You will not believe where we are going to paint next!" To my shock and horror he revealed that we would be working at Mooney's Mansion on Walhalla Road – one of the most notorious haunted places in Columbus, Ohio. I humbly requested to work on another project, but he refused saying he needed all his painters out there, since it was a large project.
Going down Walhalla Road again brought back many childhood memories and it still gave me the creeps. As kids we used to take a ride down the road on our bicycles to go by the old mansion. We hoped to see the ghost of old man Mooney and the place where he was supposed to hang himself off the bridge. Read the rest of this entry »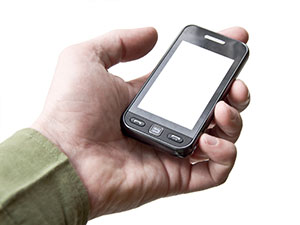 My wife's side of the family did not really believe in the paranormal. But that changed when my wife's grandfather passed away in 2010. After the funeral my father in-law asked me if I would help him paint grandpa's house, before they put it up for sale.
Soon after we arrived there, my father in-law came up from the basement with a funny look on his face. I asked him what had happened and he said it smelled like sawdust downstairs. The smell was exactly the same as it used to be when his father was doing his carpentry in the basement. When we went to bed I had a hard time sleeping and I remember looking at the clock. The time was 2:30 am. When I rolled over I could see the living room light on. I thought maybe someone got up and forgot to turn the light off, so I got up and turned it off. Read the rest of this entry »