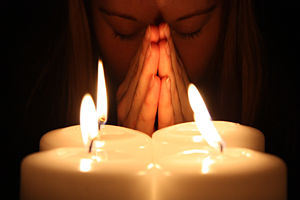 A ritual is a ceremony consisting of performing symbolic actions for a specific purpose. Rituals have always been part of organized religion, such as cleansing with water, lighting candles, bowing, sipping wine, wearing head coverings, and so forth.
Sumo Wrestlers bow at the beginning and at the end of their matches to show respect. In some Christian religions, the Eucharist and wine are taken to represent the body and blood of Christ. Candles are used in many faiths, especially in remembering those who have passed. Many experience comfort, as the flame is alive, glowing and warm. Read the rest of this entry »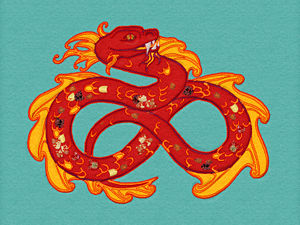 Happy New Year! Today heralds the beginning of the Chinese Year of the Snake. Each year in the Chinese Zodiac New Year's day falls on a different date, and this year's date is February 10, 2013.
The Snake Year comes sixth in the cycle of the zodiac and reoccurs every 12th year. This means that you are a Snake if you were born in 1941, 1953, 1965, 1989 or 2001. Ancient Chinese wisdom states that if you have a snake in your house your family will never go hungry, because a snake is said to be sage, wise and a good protector of his or her family's belongings and home.
The Chinese Zodiac is a lunar-based calendar and the Chinese New Year is sometimes referred to as The Lunar New Year. The cycle flows as follows: Rat, Ox, Tiger, Hare, Dragon, Snake, Horse, Sheep, Monkey, Rooster, Dog and Boar. Read the rest of this entry »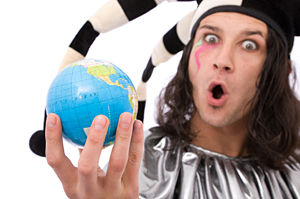 The Tarot deck consists of two parts: the Major Arcana and the Minor Arcana. The Minor Arcana deals with the everyday changes and events in our lives, and is very similar to an ordinary deck of playing cards.
The Major Arcana is a pictorial representation of someone's life path and the significant, and often life-changing experiences we have along the way. The Fool is the first card in the Major Arcana, and since we have entered the New Year, I feel this is a really appropriate time to talk about this particular card and what it symbolizes, and what it could indicate in a reading.
The Fool card represents a new journey or a new adventure in life, and may also indicate a younger person. This is the time in our lives when we are most innocent and tend to give everything and everyone the benefit of the doubt. This card also speaks of self knowledge and the quest to learn more, not just about your environment, but about yourself. Read the rest of this entry »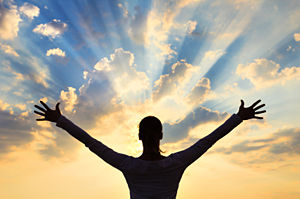 As the 2012 Stargate opened to reveal Self Love the dawn of the golden age has arrived! As the Divine Feminine has already begun to reveal the true nature of the Circle of Life for the past millennium so shall she also reveal her plan for us in this profound shift of our beloved awakening.
We have approached the Stargate and it is opening to our higher calling, to our divine purpose. And the divine purposeful life we are called to live now.
In this world we have learned to grow life from the womb, to nurture life from the heart and to know the inner wealth of the human spirit. It has been our calling for thousands of year and we can now look around us and see that abundance.
Seven billion plus babies have been born and are growing here and now on our Gaia, or Mother Earth, our Divine Spaceship traversing through the stars at light speed. We have been re-awakened to participate in the grand scheme of life! An exploration of the Soul's journey in this creative process of constantly becoming the universal potential of our own fulfillment as an expression of love. Read the rest of this entry »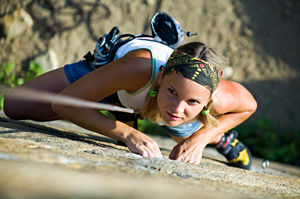 Making positive changes in your life can often feel like an insurmountable task. At times it can be so daunting that it might seem easier to just have things stay the same – no matter how uncomfortable they are.
This is especially true when we have been working on the same area for years and not seeing the results we desire.  This could be true for you, whether the issue you struggle with is weight loss, improving your financial situation, healing an illness or transforming a damaged relationship.
For me the challenge was a particularly frustrating relationship. I felt that no matter what I did, no matter how I shifted and grew, I always got sucked back in to the drama and negativity. I continually called on my angels and spirit guides to help me improve the relationship, to heal our issues, release our karma, and so forth. I asked for anything and everything I could think of to achieve that sense of relief and peace I so desired in my life. Read the rest of this entry »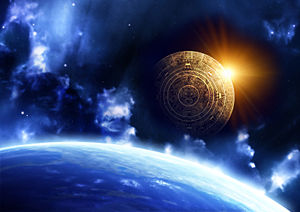 The Akashic records are records that exist across time, space and realities. These records, also known as the Book of Life, contain every action, experience, thought and emotion for each individual being.
Being able to access our Akashic records is a part of our birthright. We all have access to this energy. It is all a matter of learning to tune in and listen. I have decided to share with you a channeled part of my records for what my ascended masters, ancestors, spirit guides and my higher self see coming on December 21, 2012.
"I feel this time is a positive direction for the future of spirituality and ascension for us all as a spiritual body. I feel the oneness with those of you within the Akashic Ring, as well as all who have become enlightened throughout time, space and history, and those that will join us in the future. Read the rest of this entry »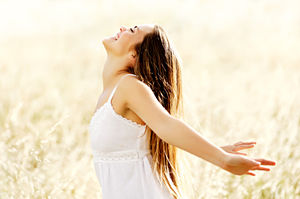 The year 2011 brought a major astrological lineup bringing change and break-ups from all that has been holding us back, or that has outgrown its purpose in our lives. How do we deal with this going forward?
The best way is to embrace the changes coming this year. As human beings, we tend to want to hold on to what is familiar and what has been working; we resist change. However, with the astrological aspects that have recently taken place, we need to be embracing the upcoming changes in 2012, as they can be exciting and rejuvenating.
If you find that people, work, situations, places where you have been comfortable for quite some time are suddenly not working for you anymore, let them go. Do not try to hold on to them, or force them to work out. If you do, the situation will get progressively worse, until it becomes unbearable and you are forced to let go. Read the rest of this entry »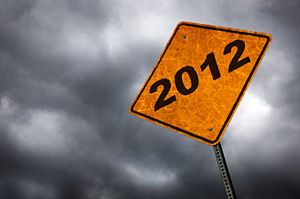 Numerologically speaking the year 2012 has absolutely nothing to do with the world coming to an untimely end. Many of us can recall about ten years ago the 'end of the world' was originally calculated to occur in 2112. It was a much more intriguing date due to the palindrome pattern, which can be construed as physically illustrating that "as it was in the beginning, so it shall be in the end."
A number of factors may have influenced the date change, but the most plausible and easily accepted theory is simple commercialism. Armageddon sometime sells better than sex (remember the Y2K Millennium bug panic?)
It was only recently that a private religious cult once again made international headlines by predicting and preparing for the Rapture that was to take place on May 20, 2010.  They had sold thousands of pieces of merchandise, took in thousands of dollars in donations and savings, and gained hundreds of followers. Whether it be fear, or hope for freedom from the mundane, the followers were willing to sacrifice their lives and their livelihoods for the cause. And we all know how that turned out. Read the rest of this entry »