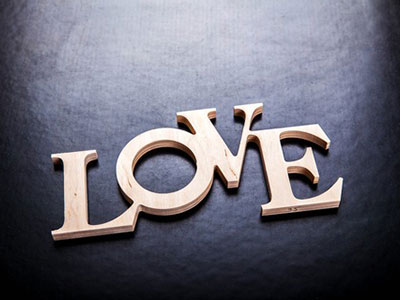 What is your word or theme for this year? I started doing this about ten years ago and absolutely love this practice, because it creates the outcomes around the energy for your word or theme. It's also about where you want to put your mental focus for the rest of this year. Think of your word or theme as your loving helper or personal assistant to bring awareness to where, what and who you are putting focus on.
Since one of the hats I wear is as Numerologist, the world is in a 1 Year, and we each also have our own Personal Year. I'm in a Personal Year of 2. Numbers and words hold an energy, a vibration. And the 2 Year is about harmony, choices, balance, intuition, and love. Read the rest of this entry »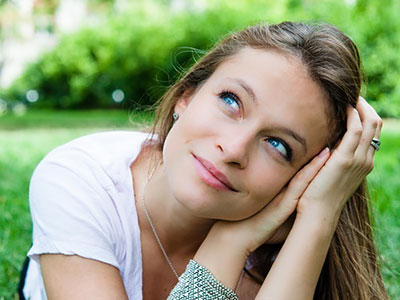 The first weeks of a new year is always a happy occasion for me. A new year to me has a refreshing feel, as though everything that happened last year can be placed in a box and forgotten, even tossed out with the trash if I like, while the time ahead is still enticingly waiting for me to fill with new plans.
We make resolutions, and say, "Out with old, and in with the new." Because of this a new year has a healing effect on us, helping us to put the past behind us and change ourselves to create a better future.
When re-creating ourselves, it helps to know what lies ahead. If we can glimpse future events, we can avert problems and embrace the good that is coming to us. We would also understand our limitations and strengths more, so we can plan effectively. Read the rest of this entry »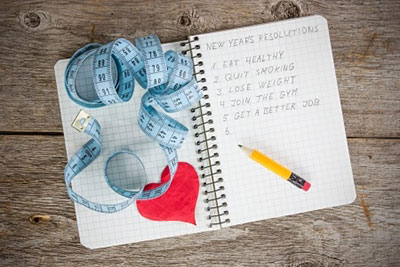 So, the year 2017 is finally well on its way, and already those new year's resolutions are beginning to falter for some. I, like so many people, also have made my new year's resolutions. I want to be more positive, more focused and more available to the ones that need me. I also want to lose weight, eat more healthily and get more exercise. These are my promises to myself, but will I live up to them? That's a good question.
Why do we make these resolution and then not follow through? I have found that I do much better if I focus on just one. Creating unrealistic expectations for yourself will only set you up to fail. Plan ahead, and have the tools and attitude to succeed. A positive attitude is crucial to success with your resolutions. You have to believe you can do this! Read the rest of this entry »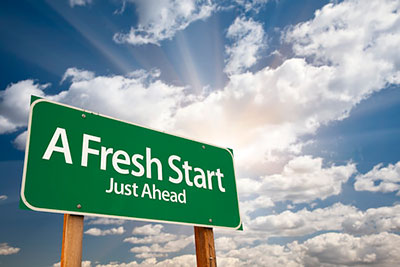 You have the opportunity, the choice to begin anew in each moment of your experience. Take a nice deep breath into that idea, that concept. Feel yourself rejoicing, rejoicing as you imagine as you feel and witness a beautiful cleansing occurring throughout your entire soul, your entire being.
Again, breath in deeply and exhale completely. Breathing in a fresh start and exhaling old baggage. Breathing in renewal, exhaling  pain. And now simply allow yourself to embrace new beginnings, fresh starts, opening, opening, opening and allowing yourself to go deeper into this beautiful connection with your soul.
Your soul is pure love. Draw from the strength of your soul, all that you need. Your soul is never empty. It is always full. Full of love, full of light, full of blessings. Read the rest of this entry »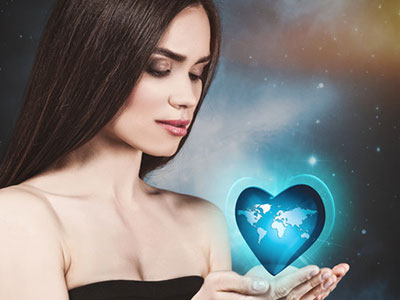 So many things happened in 2016 on a global scale that influenced the global conversation. This makes a lot of sense when you consider the Numerological implications of the year 2016.
Last year was governed by the number 9.
2+0+1+6=9
There are other year formats in many countries, but for the Western world, the numerological influence of 9 was certainly present. The number nine is ultimately a good number. It is associated with the beginning phases of manifestation, where thoughts become form, as seen in the tradition of the Tarot. It is the consciousness we need to become creators on a personal level, as well as on a global scale.
In 2016 the global conversation and consciousness has changed slightly because of this 9 influence. There were changes politically and socially that have caused many people to take a second look at their own lives and their contributions to our society. Read the rest of this entry »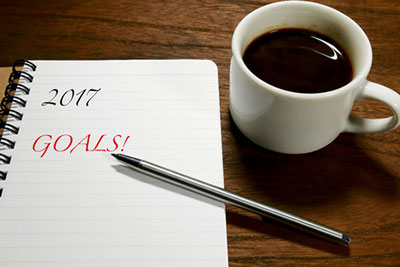 The time has come for change, new beginnings, the start of a new year. Have you done your homework? Are you ready? Are you stuck? I ask you these questions, as the beginning of a new year is a time of reflection.
This is the perfect time to look at the past year and ask yourself, "How did I do?" Did you check any boxes off on your bucket list? Did you manifest anything new, different or exciting into your life? Or did you stay stuck where you were at the beginning of last year?
I impress upon you to pick up a pen and a journal, or even just a piece of paper, and start to write what things happened to you in 2016 that you are grateful for. I urge you to write down the continued intentions for your life. Even if they were on your list last year, and did not happen, write them down again. Read the rest of this entry »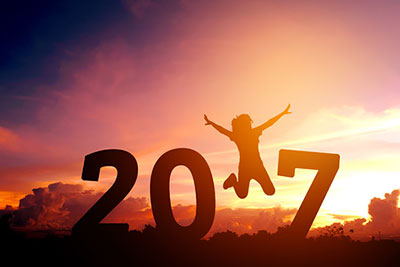 Your energy is best spent this week focusing on rejuvenating yourself. For as you rediscover those things in your life that brought passion and joy, you will begin experiencing life as it were meant to be. Free of worry, fear and delusions that sabotage your best efforts.
Think about rebirth for a moment and all that it implies: wonder, curiosity, fresh starts, clean slate, innocence, freedom and so much more. Your life may have been riddled with unfortunate events, or experiences that have been less than desirable for you (on our end we see only opportunities for growth, but we shall not quibble with you here) but it is time now to dust yourself off. Read the rest of this entry »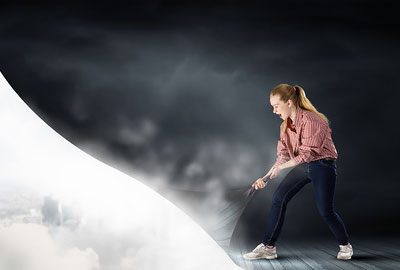 Most people who set New Year's resolutions don't keep them. Each year we tell ourselves that it's time to move on, to change, and to leave negative people and influences in the past, and yet we seldom stick to our resolve. Is it possible to finally let go of things that hold us back? Yes, it is!
The first step we can take is to be fully honest about what is holding us back, and why it's so difficult to let go. This is best done with the help of a mentor, such as a counselor or trusted friend, who will listen objectively. Until we have a true understanding of all our 'baggage' and our own part in it, it will never go away.
We also must be gentle and accepting when traveling this path. The past can never be undone, but it can be learned from, and it can help us walk into a better future. Read the rest of this entry »