lucid dream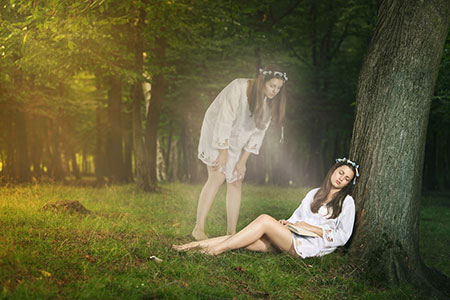 An out-of-body experience (OBE) is a phenomenon that can happen after surgery, when we experience severe trauma, during meditation, astral travel, and so on. They are also associated with near-death-experiences (NDE). It is usually characterized by a feeling of leaving your physical body, or observing yourself from outside your body. I have experienced this phenomenon several times in my life.
Reports of OBEs vary from person to person, but they often involve the sense of floating above one's body, or looking down on yourself. You may also see a bright light during an OBE, and sometimes colors and a warm, pleasant sensation. Some people see deceased family members.
In my experience an out-of-body experience is a unique opportunity to step outside of our physical existence into the spiritual realm. Sometimes we experience this because our soul needs to 'restart.' So, when you are in a state of meditation, or when you are feeling relaxed, or sedated after surgery, this may happen to realign the body and soul.
Part of the soul's purpose is to keep the vessel (our body) alive. Our soul is connected to a silver cord, much like an umbilical cord, which keeps things intact, so that we can always come back to our body after an OBE.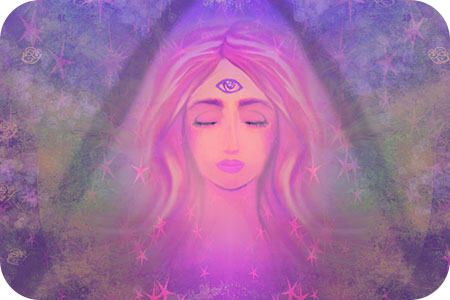 The Third Eye has been known since ancient times to be a gateway to psychic ability. It is known in the psychic field for its role in deep intuition and spiritual clarity.
Many experts further associate the pineal gland, a tiny organ in the brain, next to the hypothalamus and the pituitary gland, with the Third Eye. Biologically, this gland serves a number of essential functions, from circadian rhythms to the regulation of hormones.
We can maximize this tiny, but critical part of our spiritual being, by 'opening' and activating the Third Eye completely. Some experts believe that detoxification, specifically from calcium phosphate, is necessary to awaken its higher functions. Calcium phosphate is a chemical found in many of the foods we eat, as well as associated with fluoride found in drinking water.
Over time, as the pineal gland becomes calcified, we lose the ability to see the world as it truly is – unified with the spirit realm. It is the spiritual equivalent of a pair of glasses with scratched or clouded lenses. Eating a nourishing, beneficial assortment of foods, as well as drinking purified water, will help to rid the body of the toxins that has accumulated in the pineal gland and therefore clouds the Third Eye. A variety of organic supplements and essential oils, when added to an improved diet, can also speed the process.