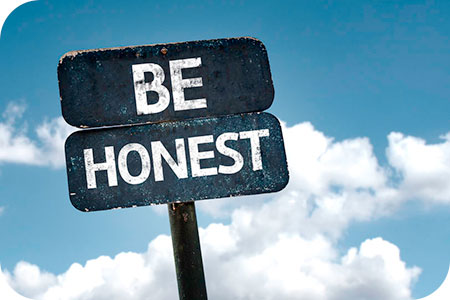 A client recently shared with me how being honest in her work environment did not serve her best interest in the end. Being completely honest caused her to not receive her annual salary increase. She feels that had she used a lie about being ill, or even having a flat tire, as a reason for not making it to work on time, as opposed to going back to sleep after the alarm went off, she would not have had her employment record blemished. Despite meeting targets and good customer feedback during the previous twelve months, being honest had actually gone against her in this instance.
Our conversation reminded me of a similar incident I experienced myself many years ago.
My father and I had entered into business with partners on the island of Tenerife, in the Canary Islands. Whilst my father was winding up the sale of the family home, after his divorce from my mother, I'd gone ahead and rented a small apartment close to the business, whilst learning the ins and outs from the family we were going into business with.
There was a lot of building going on, in and around that area. My apartment was owned by the construction company, whose office was on the ground floor of my apartment building. On a regular basis I passed the workmen, as I entered and left the building. Despite all the construction activity, my apartment was private, secure, and surrounded by a balcony with blinds, which reached halfway down the window. Nobody from below could actually see inside.