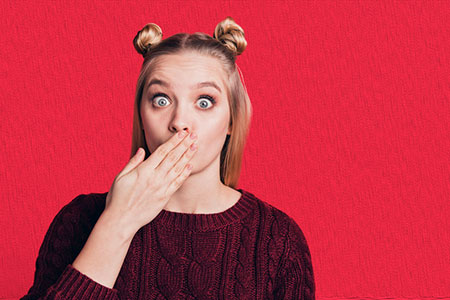 Once we realize we have been misunderstood in one of our casual remarks, we typically try to immediately turn it around,. We try to add a more agreeable flavor, in the hopes that the offended or confused person will take it as a well-intended supported compliment. It's usually rather ridiculous, really, but nonetheless in these situations we continue to 'make certain' we are not seen in a controversial manner, or in a 'bad light.'
When such an ambiguous occasion arises, we are perfectly aware of what we are doing and how we are doing it. But, does that make one bit of difference to us? No. If we were not nearly so phony and apologetic in our deference, we may even get a lucid glimpse of what we were really saying, along with the motivation behind our attempts to butter up the other.
What exactly is it that we are hoping to accomplish? Why is it important to remain on a level of satisfactory exchange with the other, in fear of upsetting them? Do not these innuendos ring a melody of falsity? Does not the planted, erect knife in the butter fall once the butter melts?
In other words, what is hidden in the relationships we feel so insecure about, and in need of continuing such a façade of nicety?
We work so hard to maintain the supposed idea of decency we have long since cherished, nurtured and polished in our own minds. We do nothing to upset the apple cart. And, when an unsuspecting, misunderstood statement is made, maybe even in jest, we immediately try to reabsorb the awkwardness left behind. We feel we must absolve ourselves in the light of the other, and will actually go out on a thin brittle limb of more flattery, in hopes it won't snap to reveal our embarrassment.