Archive for the 'Afterlife' Category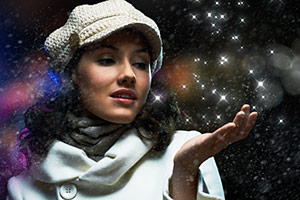 When I was very young I talked to people who were dead. I also knew things without being told, and I was interested in things that children, who grew up like I did, shouldn't be.  My mother's religion states that the patriarch of the home is also the spiritual leader of the home. To her that also meant that women do not have the right of divine prophecy.  My gifts and talents were not only not fostered, they were also frowned upon and I remember several instances when my mother or father would tell me I was being ridiculous and change the subject.
As a teen I began to study and practice Numerology, Astrology, Reflexology and Bio-feedback.  They were considered sciences by my family and therefore acceptable. These practices were therefore encouraged – apparently they made me a better, happier person. Read the rest of this entry »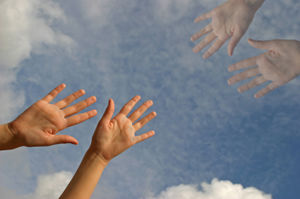 This is such an important subject I wanted to share some of my knowledge in the hopes that it may help others. I often am asked the question, "How do I recognize if my departed loved one is with me?"
When someone crosses over to the other side, they connect to us through symbols and signs mostly things we would not normally recognize in our daily life. Have you ever driven down the road and heard a song on the radio and then thought of someone on the other side?  This is their way of communicating to you!
A bird flying past you, a certain smell, a picture or an image that brings your loved one to mind is their way of saying, "Hey we are here." Dreams are also a way to connect to those that have passed, but we often do not recall our dreams after we wake up, so this avenue is less traveled by the spirits. Read the rest of this entry »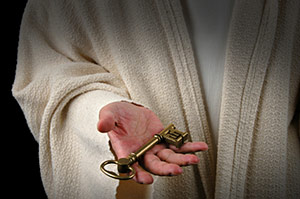 The system of help from spirit guides, while always being improved and corrected, is an ancient one and even in our world is well-recognized, and now quite advanced. Spirit guides need to be well-trained and are required to have lived in our material world, before undergoing a great deal of training in the spirit world, in order to be allowed to work as guides.
There are many forms that guidance can take and spirit guides become specialists in their field, before moving on to new experiences and new levels in the spirit world.
The Doorkeeper Guide is very seldom sensed by the individual, because they are chosen as a result of their almost perfect match to the individual. This guide functions as our protector from the spirit world. While this guide, like all others, cannot override our own choices. Read the rest of this entry »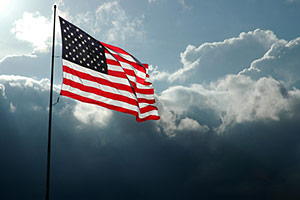 The recent events in Boston really is a horrible reality. After the September 11 attacks, I felt like we were more on our guard to be careful here in the USA. I felt protected by our armed forces.
The first year anniversary of 9/11 I will never forget. I was taking my evening walk, and all of a sudden I heard like a rumbling like thunder. I said, "Gee, it doesn't really look like rain coming," but the rumbling grew louder, and louder. And then I saw the V-formation of the US Air Force fighter jets. They were low in the sky, they passed over me. I became pretty emotional and started to cry. It was not a sad cry, I was just so taken by it all. It may sound corny, but at that moment I felt so proud to be an American, and to be living in the USA. Read the rest of this entry »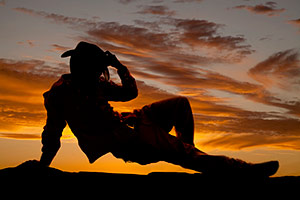 When I first moved to Santa Fe, New Mexico, I lived in one of the three old stage coach depots located here. The two others were owned by Burl Ives and the French Consulate, respectively.  I can't speak for those, but I can tell you about my experiences in the one where I lived.
I lived there for five years and it was totally charming. It had been designated as a guest house on the property, next to the main house. It was built with grey native stone and it looked like a painting by Currier and Ives. The perfect Santa Fe retreat, right? Or, anywhere, for that matter! Read the rest of this entry »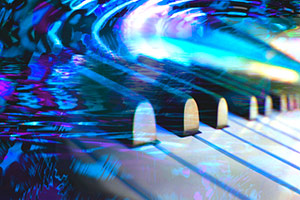 I've always loved music. Besides being soothing and an all round mood and energy shifter, it's been used to communicate with others since the dawn of time. I will frequently get a song in my head in two specific ways: some are from my mother; and those that are not from my mother. The 'mom songs' are Sunday school songs, the "not from mom' songs include everything else.
Popeye the Sailor sang a song, "I love to go swimming, with bowlegged women, and swim between their knees". One day I woke up to that song in my head and couldn't figure out who, why or what? I kept coming up blank. I knew that I knew the song from the past, but I couldn't remember exactly where I knew it from. Read the rest of this entry »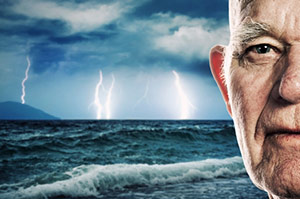 Physical death is not the death of the love you have for someone. When we die we continue to love all those we have ever loved in life and in all our past lives.
When someone you love dies they do not stop loving you, they continue to love you. I can say I am 100% sure that the love two people have for one another does not die after death. I would be willing to bet that that love is even intensified and maybe even deeper then the love the person had for you in life.
How do I know this you ask? I have had several conversations about life after death with my grandfather who told me many times if he could come back he would – he promised me this. He did come to me after he died and I was able to tell him I loved him, and it was definitely one of the best experiences I have ever had. Read the rest of this entry »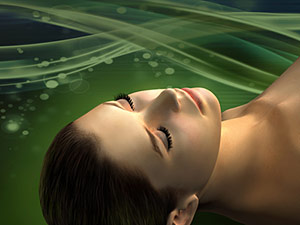 Dreams are a very powerful tool in our spiritual lives. I sometimes receive calls from clients concerned about their dreams. If you search in books, or on the Internet, you will find that there can be many generic interpretations of a dream. But the best way to get to the heart of the matter, is to have your unique dream interpreted by a dream interpreter or psychic reader.
When I do dream analysis I would ask the client questions about the dream, for example if it was in color or black and white. I feel that dreams come partly from the heavens, but also from what had happen to you that day. I had a dream once about a client's voice and later that day got a call from that person – and they had something happen to them. I know that some dreams can go very deep if you're in the last stage, when you're sleeping. And if you have the TV on, that can affect your dream at that time. Read the rest of this entry »