Afterlife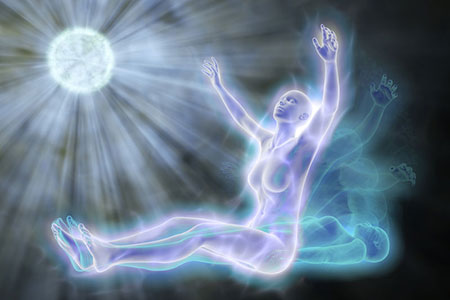 The human body is made up of physical tissue, blood and organs. But what is the intangible material that actually composes our spirit body? Well, we do know that it is some form of physical matter. It appears to be a form of energy instead.
I like to believe that this spirit or soul energy is a part of God. This is why, when we are embodied in a physical form, we have the yearning to return to God who is our original Source. The more that we learn and become evolved spiritually, the more we become aware of the desire to return to our Source.
Spirit energy is the very substance that makes us conscious. When our bodies die, our consciousness lives on. I believe our spirit or soul is made up of an electrical and magnetic energy.
I have been a regular practitioner of meditation for many, many years. I once had a profound out-of-body experience which proved to be an experience of deep learning.
I come from a very psychic family. My Uncle Ralph spoke to me clairaudiently one day, while I was at work. I heard him call my name repeatedly. I instantly knew something awful must have happened. Sure enough, after work, I stopped at my mom's home, and she was crying. "Your Uncle Ralph has died," she exclaimed. My heart was broken and we cried together. Now, my Mom was a spiritually gifted woman. We both knew that we all go somewhere after death. But losing Uncle Ralphie still hurt.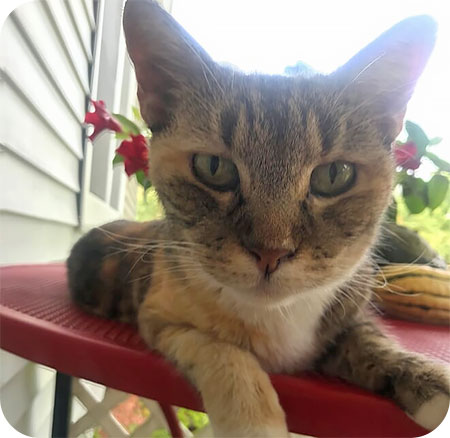 Losing a pet can be one of the most devastating things we go through. Many people are caught off guard emotionally when their animals transition. And too often the people around us do not understand the strong bond that can be formed between a human and their animal. They might say insensitive things like, "It's only an animal. Just get another one." These attitudes are not useful or helpful when grieving any kind of a loss.
The connection with an animal companion can be very deep and profound. They have no pretense. We do not need to wonder what kind of a mood our pet companions are in, and how it will influence our connection to them. Our animal companions join us on this planet to teach us about pure and unconditional love.  So, they always emanate this energy to us.
Rarely do our fellow humans express this level of unconditional love. Our animal friends are nearly always available to us when we need them. This is certainly not true of our fellow humans.
When we lose an animal companion, it is important for us to recognize the depth of their connection to us and understand that the pain of grief is real. I can remember my teacher asking, when we approached this topic of grief and loss, "Do you give yourself permission to go through the grief?"
It is also important to support ourselves in whatever way is necessary, when it comes to the loss of a beloved pet. Whether this means joining a support group, going to a therapist that specializes in grief and bereavement, and honoring wherever we are at in the process. There is a plethora of resources online related to pet loss and grief support.