fruit and vegetables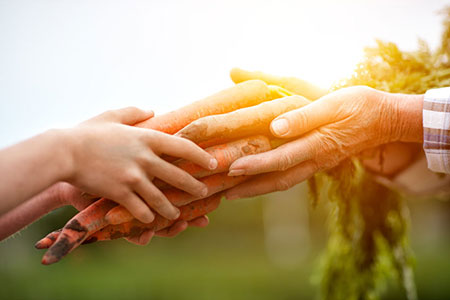 Memorial Day, which we referred to as 'Decoration Day' in my family, is full of precious childhood memories and nostalgia for me. My folks were of Southern heritage mostly, although I grew up in Oklahoma. We lived in the country, on an acreage we called 'The Old Home Place,' because it had been handed down for generations.
We had big ole vegetable gardens. In fact, we called one of them a 'truck patch,' because it was so large. Soul food, ya know. Nothing better! The truck patch covered five acres. A truck patch is when so many vegetables are produced, there's enough to truck them out commercially, although we never did. We gave all our friends and relatives what we couldn't preserve (can) and store in the cellar. In those days we all shared whatever we had.
We also had a small vegetable garden right behind our house, for every day fresh veggies, such as beds of lettuce. In front, we had a potato patch. In other areas there were blackberry bushes, a pecan orchard, a fruit orchard, plums, blueberries, and so on. We were pretty much self-sustaining.
All of the vegetable gardens were plowed by hand with mules, in rows for planting. I used to help with the planting and canning when I was just a little girl. We also butchered our own chickens, pigs and cattle, and made lye soap in a big ole iron pot outside on a wooden fire…all in the old ways. I don't miss butchering the critters and to this day, I can't eat animal flesh, except for fish and seafood.