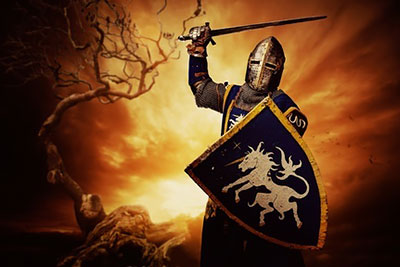 Have you ever felt inextricably drawn to visit a foreign country? Do you have a desire to learn about a certain culture or period in history that intrigues you? Are you fond of, or do you collect certain items or statues that represent a type of spiritual practice? Your interests alone can reveal so much about former lifetimes you've held on Earth, as well as other planets.
Reincarnation is a topic that has captivated people's attention both historically and in modern times. There are so many documentaries and articles available that provide unbelievable evidence from people who've experienced past life memories.  Some of which that are most convincing are from children! Read the rest of this entry »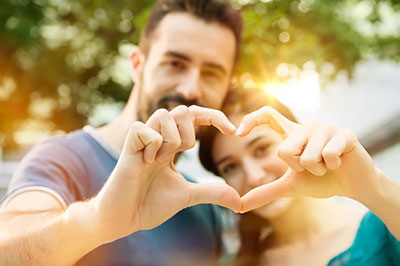 Today we would like to talk to you about attuning to your soulmate. You can open up and expand to that beautiful frequency of a partner in this lifetime. We are here to remind you that your life on this Earth planet is what you create.
You have a multitude of options. You have endless possibilities and opportunities for love, for joy, for expansion. Your thoughts are continually creating your reality.
If you desire a life partner here on this earth plane, it is within the scope of possibilities for you to create that, through your thoughts, through your vibration, through your energy. And if you desire not to have a partner here in this lifetime, you too, can create that reality for yourself. Read the rest of this entry »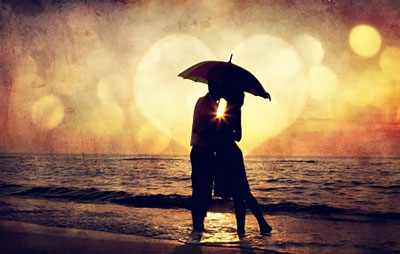 My husband's name is Ken and this year is our 50th wedding anniversary. Even after all this time, I still enjoy looking back to see how the Universal Force conspired to bring us together in this lifetime.
I was born on Canada's East Coast and Ken is from the West Coast. We met each other smack in the middle, in the Province of Manitoba. There is an interesting tale attached to all of this. From the day my father and I first laid eyes on each other,  there was an intense dislike between us from the very beginning. This materialized into a combative position that lasted most of our lives. My father was a violent, sadistic and cruel man, however, luckily for me my siblings were some of the best the Universe had to offer, and this helped offset what we had to endure from him.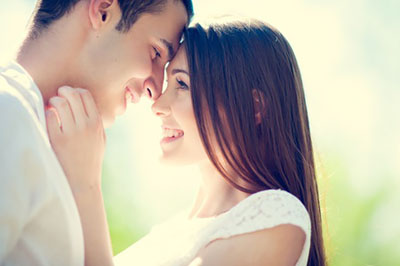 I have been doing love and relationship psychic readings for over 15 years, and I am often surprised at the misunderstanding many of my clients have of soulmate relationships. Our cultural myths and urban legends, whether they are found in books, television, or movies, often provide only a fragmented, romanticized version of the true soulmate journey. It is important not to project these notions of reality onto our partners, because these 'ideals' can often create unnecessary challenges in our romantic lives.
Mostly people agree that soulmate relationships are meant to be substantially fulfilling. However, fulfillment is only one of many characteristics of a soulmate connection.  Through these relationships, we also experience personal growth, overcome challenges, and learn to love ourselves and those around us on a new level. Read the rest of this entry »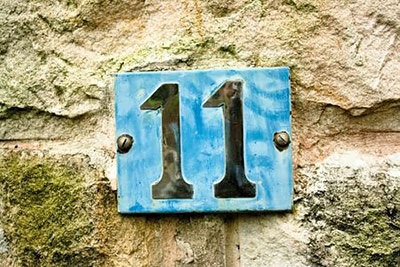 In my previous blog about Guiding Numbers, I explained that many spiritually aware people are frequently seeing certain number sequences; how these numbers could be affecting our lives; and what some of the sequences may mean. These number are typically seen on digital clocks, license plates, receipts, home addresses, text messages, and so forth. They are signs given to us by our spiritual guides, or the Universe. In the previous article I listed the most basic sequences of 000 through 999, but I didn't elaborate much on 11:11. This number sequence is one of the most important to be aware of, in my opinion. So, if you are seeing 11:11 all the time, the following information definitely applies to you. Read the rest of this entry »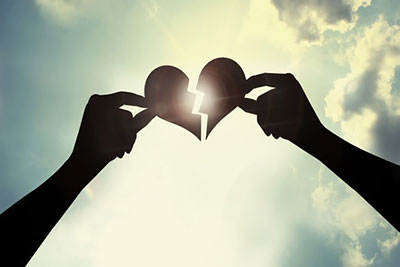 It is a myth that everyone is supposed to meet a 'soulmate' in this lifetime. Don't get me wrong, soulmate connections do exist, but this phenomenon is quite rare. It is a singular spiritual anomaly that is certainly not predestined for most of us.
In a world where intimate relationships have become extremely challenging to navigate, the search for the ever-elusive soulmate has become a contemporary obsession. We have co-created a modern society where detachment, loneliness and disconnection reigns supreme, despite our easy access to social media and communication technology. Against this background, the manic hunt for the 'love of our life' has become one of our generation's most profoundly tragic acts of free will.
In my view, the most disturbing aspect of this 'wild goose chase' is the fact that it is so often encouraged, or even set into motion, by well-meaning psychic readers and relationship coaches! Too many times, throughout my career, I have had to help pick up the pieces of a broken heart, or a destroyed life, after someone created false expectations for my client with the sweeping statement, "Yes dear, he definitely is your soulmate!" Read the rest of this entry »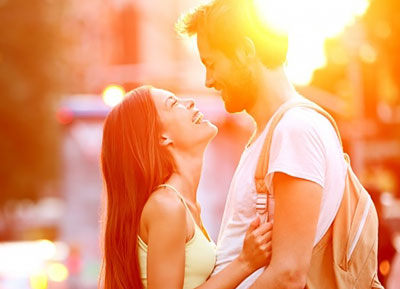 Unless one is already with their soulmate, this subject seems to be foremost on people's minds. It doesn't seem to matter if you are a male or a female. Everyone seems to be searching for a soulmate.
The key word here is searching. You can search for years and never find your soulmate, and yet just as you are looking for them, they are looking for you. What is wrong with this picture? Why do soulmates seem to be so difficult to find?
We ask ourselves, "Did I make a wrong turn in life somewhere and somehow missed them? Have I been too focused on work or just surviving and tuned them out? Did I meet them and not recognize them for who they were? Am I not as ready as I think I am to truly find love? Is there really such a thing as a true love soulmate? Have I been wasting my time trying to find that special someone?" Read the rest of this entry »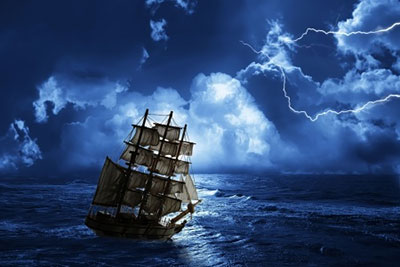 I recently did a psychic reading for a lady who has a real fear of the ocean. Her fear extends to being a passenger in an aircraft flying high above the ocean, to being on the beachfront trying to relax to the sound of waves crashing along the shore-line. She had booked a session with me to see if we could discover the source of her deep-seated fear of the sea.
The answer to people's emotional blocks often comes to me through imagery and sounds, which I receive in my mind's eye. Sometimes scrying using the crystal ball, or Tarot images and symbols are a catalyst for insights which spirit shows me. Read the rest of this entry »