Posts Tagged 'telekinesis'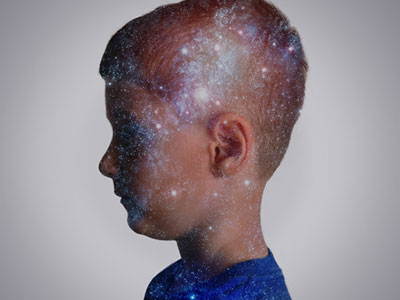 From The Sixth Sense to Poltergeist and the works of Stephen King, our pop culture landscape is full of fictional child psychics. Could you have one in your home?
Every parent thinks their child is special and gifted. In fact, all children are born with some degree of psychic ability, and some keep it throughout their lives. How can we tell, and what is the best course of action, when we find a psychic child in our midst?
The main reason people lose psychic ability as they age is because of some grown-up or authority figure dismissing these very real gifts as their imagination or 'make-believe.' Children don't know what is real or not, and when they are blessed with psychic gifts, they will believe… even if you don't.
Though you may not understand, it's important not to dismiss the child with statements like, "It's only your imagination," or "Stop, you're scaring me!" The more a child hears negative statements about their extra-sensory or paranormal experiences, the more they will associate their psychic gifts with shame, anger, humiliation, or sadness. Read the rest of this entry »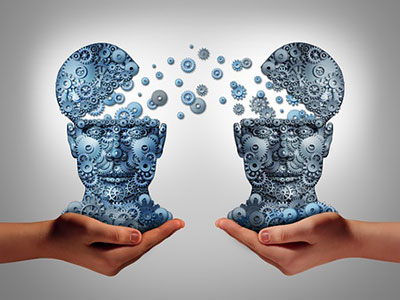 What is the point of being able to deliver a telepathic message when the effort to deliver it can be obscured by the very person's intent? What I have noticed is that an unusually high number of people are now becoming more telepathic, which is causing them great concern, and is confusing to them. This is leaving me with the notion of the difference between true thoughts, fleeting thoughts and true empathy, which in itself can also be fleeting.
If this is indeed true, what I have noticed is the same propensity of people to thought-obscure as they can thought-communicate. So, in other words, you can notice the same patterns or types of persons who lie, even when they 'think to you' ideas as they can talk to you in real life. This can be frustrating. Just because someone is sending you a thought or complete idea doth not make it true. You need time to evaluate it. Read the rest of this entry »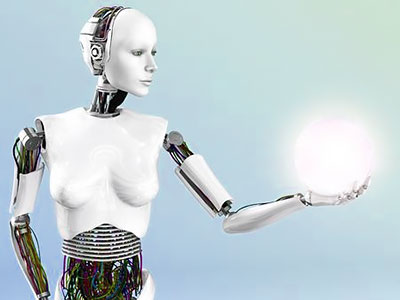 I have listed extra-human abilities, such as the ability to sense ecological problems, health problems, telepathy, being able to understand animals and even take on genius capacities, such as the ability to understand foreign languages, as an extra human power.
On doing more research on mythological power assumption, it is interesting to see how extra sensory power can go from the non-invasive, such as the telepathic or the predictive, to energetic conversion, which goes from healing, to prophecy and then to protection.
Protection can be divided into groups, such as self-protection, protection of the group, and to strategic or pre-emptive protection. Protection or defense can be implied, and need not be implemented or used. Read the rest of this entry »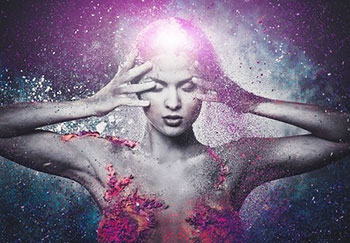 When one thinks of a superhero, one doesn't always think about the personality and thus the organization that a character such as a superhero has to have. Contrary to belief, extra-sensory perception (ESP) is only one portion of the heroic personality, and is probably only utilized in a very specific way. There are many other forms of what one could attribute as a superhuman power, but some may require study and practice, and some may require a lot of imagination.
When one categorizes a super-human energy one has to parse it into a few categories. Some of them can overlap culturally, meaning that many cultures can share the same innate ideas of power, such as the Chi for example, which is not only found in Asian culture, but also in forms of Animism. This is an example of an energy. Chi is a subtle form of energy channeling which can be appreciated well by those who understand martial arts or acupuncture. Read the rest of this entry »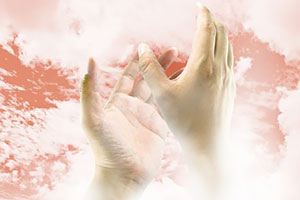 When I started to do psychic readings, I never intended to do mediumship work. I never imagined clients asking me about loved ones and friends who had passed away. They would ask me also how one recognizes the difference between a spirit guide and a loved one in spirit.
In my experience loved ones who have passed make their presence in our lives known through signs or familiar aspects about themselves. Personally I have had many experiences with smells that identified a family member, such as the smell of their perfume or cigar smoke, as well as objects that belonged to that person that are moved or disappear. The smell of a cigar always tells me my father is around, not my grandfather, because his favorite cigars had a distinct aroma. Read the rest of this entry »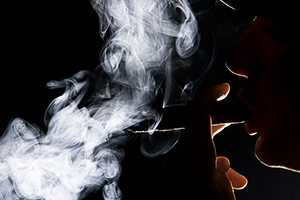 I have always been fascinated by the many ways the spirits of loved ones use to get someone's attention after they passed away.
In the past I have written about how my grandfather employed different means to get my attention after he passed away, including the smell of cigar smoke and mysterious phone calls.
For several years I kept smelling grandpa's cigar smoke. And before I knew my grandfather passed away, I got two phone calls from him on my parents old black phone. Later in life I received another phone call from him on my way home after a very long trip.
Since my father's passing I get the smell of cigar smoke, just like I did with my grandfather. It is not exactly the same type of smell, but I know it is him. Read the rest of this entry »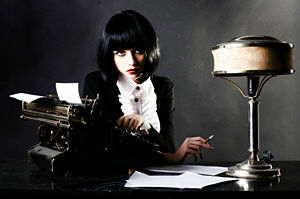 I sometimes get the impression that ghosts or spirits play jokes on us to get our attention. I was watching a 'ghost hunting show' last week on television and they had a section about items going missing in haunted homes. My wife said it reminded her of the time when the same thing happened with my mom's silverware set after she had passed away. Mom certainly made her presence known in this way.
My in-laws gave us many gifts for Christmas this year, and one of the gifts was lamp. Interestingly, for the past six months I began buying several small lamps at thrifts shops and yard sales. I never used to have such a penchant for lamps, but now I own a total of six – including the one we received as a Christmas gift. Read the rest of this entry »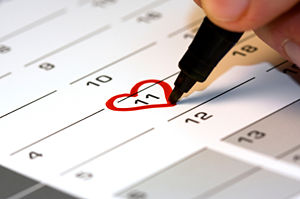 I receive so many client inquiries about current and future relationships that I decided a couple of years ago to use my studies of Hermetics and Metaphysics to determine the ingredients of the perfect relationship.  But let's start by talking about how and why we magnetize relationships.
We each came into this world with a blueprint reflecting how we had evolved up until that time (the soul). This unique and highly intricate blueprint is really a map of the soul showing what strengths and weaknesses we have developed as we have evolved.  It also details where we tend to experience conflict or harmony.  In this physical world, we each have a physical body – we can't be here without one. But we also have an astral body on the astral plane which exists above the physical plane.  The physical and astral bodies interact through electromagnetism. Read the rest of this entry »