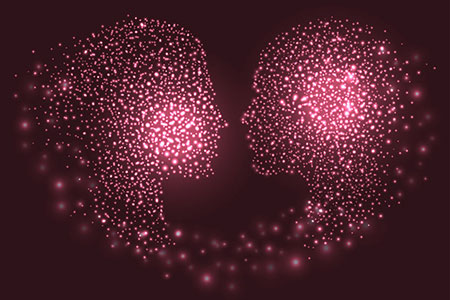 It is very disheartening when a loved one is not in the best of health, and due to circumstances you cannot be with that person. The good news, however, is that you do not need to be with them to assist or support them! Geographical distance does not stop you from sending them healing and love!
You see, cosmically speaking, we are all connected, and through this Universal network we can send positive vibes to those we care about. All you require is a little faith and focus.
Start With Yourself
There is no point in trying to send support to someone else, if you are not in a good place yourself. Therefore, connect with nature as much as you can, self-nurture to the maximum, feed your five senses regularly with all the good things in the world (meaning that what you hear, see, smell, taste and touch need to be as positive as possible). Bring the 'feel-good factor' into your life. Meditation can also be beneficial before sending someone else healing.
If you can get outside for some 'natural nurture,' do remember that trees can help bring about a great sense of serenity and calm. Choose the one you feel the most connected to, position yourself close to it and see how quickly you feel better, and thus ready to send positive energy and healing to your loved one in need.