Posts Tagged 'global awakening'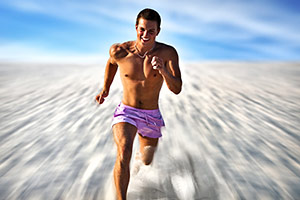 To become more, to expand, and to seek more complete expression is inherent in our human condition, because it is an innate quality we possess due to our original spiritual nature. 'Increasing' or 'becoming' is what drives the expansion of the entire Conscious Universe.
We are each of us a mirror reflection of the Universal Source; we are created in the image of the Divine. We are a perfect imprint of the magnificent Holographic Web of Consciousness. And because we are spiritual beings who reflect the Divine in physical form, we also possess the innate qualities of Divinity. We are self-aware and conscious; we have the capacity for reason, sentience, imagination and creative thought; we command creative freedom and the metaphysical power to manifest; and we have the capacity for complete self-actualization, individuation and transcendence. All these qualities are the expression of our inner Divinity, a direct reflection and extension of the Higher Self. Read the rest of this entry »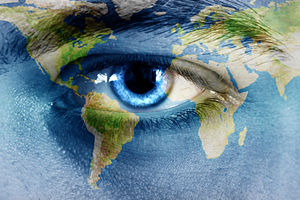 Over the last few years the paranormal has become very popular. I can't even count just how many television programs there are about the other side – from ghost hunting to psychic sisters.
I am very excited about this because for me it is a sign that we are all opening up our hearts, minds, and souls to the unseen. More and more people appear to be interested in paranormal phenomena, and more open to exploring mysticism and the spiritual realm.
A few years ago I received a message regarding the world becoming more spiritual and more connected to source. I was shown that this shift will bring a new awakening and positive change and peace to the human race. Read the rest of this entry »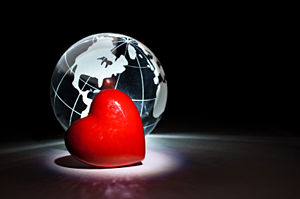 It is heart-centered soul level. Humans seem to be in a clothes dryer, tumbling around and hitting the sides of the dryer. To move into ascension, move out of the dryer and into the tree of life – the roots of Mother Earth.
Currently, most people on our planet are living in the dense third dimension. A goal with regard to ascension would be to move out of this difficult dimension into the fourth and fifth dimension. Actually, it is not uncommon for healers and lightworkers to be living in the consciousness of the sixth through ninth dimensions. There is greater clarity in higher dimensions, among other significant benefits. One of the most important to me, personally, is the freedom of beingness – experiencing my own 'is-ness'.
According to the Akashic Records genes were removed from our bodies thousands of years ago. Finally, they are now being replaced back into our bodies. Purifications are going on now. This is what much of 'the shift' is about that you may be experiencing energetically. Yes, the one the ancient indigenous cultures predicted! Read the rest of this entry »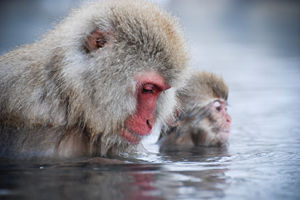 I was thrilled recently to have coffee with a friend who shared with me the theory of the "Hundredth Monkey Effect". I must admit, I had never heard or read anything in particular about it until today.
Serendipitously, I had been searching for a way to explain what I felt was happening with the current Global Shift of Cosmic Consciousness. People have and are referring to it as The Awakening, Ascension or the New Age. I see it as the end of individualism and the beginning of collectivism; not the "end of the world", but a new beginning that is in process and has been for quite some time.
I began researching the Hundredth Monkey Effect and found varying opinions. Some think it to be only an urban legend. I've been involved in the paranormal investigation field for many years, and I agree that there is no exact science to prove the existence of life after death, ghosts, demons or psychokinesis.  I have however had personal experiences with all these paranormal phenomena. Read the rest of this entry »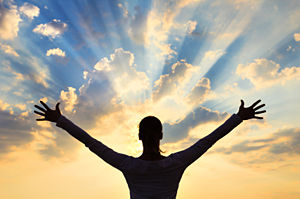 As the 2012 Stargate opened to reveal Self Love the dawn of the golden age has arrived! As the Divine Feminine has already begun to reveal the true nature of the Circle of Life for the past millennium so shall she also reveal her plan for us in this profound shift of our beloved awakening.
We have approached the Stargate and it is opening to our higher calling, to our divine purpose. And the divine purposeful life we are called to live now.
In this world we have learned to grow life from the womb, to nurture life from the heart and to know the inner wealth of the human spirit. It has been our calling for thousands of year and we can now look around us and see that abundance.
Seven billion plus babies have been born and are growing here and now on our Gaia, or Mother Earth, our Divine Spaceship traversing through the stars at light speed. We have been re-awakened to participate in the grand scheme of life! An exploration of the Soul's journey in this creative process of constantly becoming the universal potential of our own fulfillment as an expression of love. Read the rest of this entry »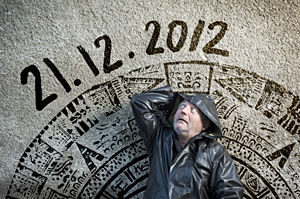 Good morning fellow seekers and believers. A warm welcome also to ye of little faith. It is indeed a blessing to greet you at the dawn of yet another perfect Solstice day in this miraculous annual progression of human history. It is December 21st, 2012 and it is exactly 11:11 GMT, the official time of the Solstice. Take a deep breath, you are indeed still alive!
If you are one of the more adventurous and spirited among us, you may very well find yourself today on a Mayan galactic alignment cruise or magical pilgrimage to the Chichen Itza in the Mexican state of Yucatan, or at Stonehenge in the United Kingdom, waiting for the first light to break on the horizon. I can only imagine how much fun you must be having! Read the rest of this entry »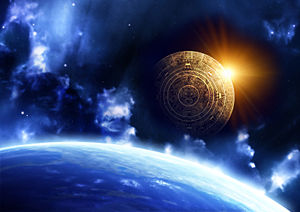 The Akashic records are records that exist across time, space and realities. These records, also known as the Book of Life, contain every action, experience, thought and emotion for each individual being.
Being able to access our Akashic records is a part of our birthright. We all have access to this energy. It is all a matter of learning to tune in and listen. I have decided to share with you a channeled part of my records for what my ascended masters, ancestors, spirit guides and my higher self see coming on December 21, 2012.
"I feel this time is a positive direction for the future of spirituality and ascension for us all as a spiritual body. I feel the oneness with those of you within the Akashic Ring, as well as all who have become enlightened throughout time, space and history, and those that will join us in the future. Read the rest of this entry »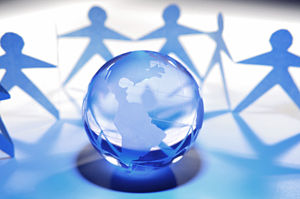 The energies of late have had me asking Spirit a lot of questions. Why has the energy been so erratic? Why one day is it so heavy and the next so light? Why do I have such motivation one minute and absolutely none the next?
Spirit has guided me into understanding that at this time things are changing. The changes at hand are creating more of a contrast. This is partly so that we can become more aware of ourselves and awake to the polarity. In understanding life we must embrace the contrast of light and dark, good and evil, happy and sad, knowing they each originate with God or Source.
So much of our lives are eaten away by distractions and busy schedules. Many people are so busy they don't even know what they feel, think or want. As these energies bring about a more conscious awareness of the contrast we begin to connect at a deeper level with ourselves and each other. Read the rest of this entry »