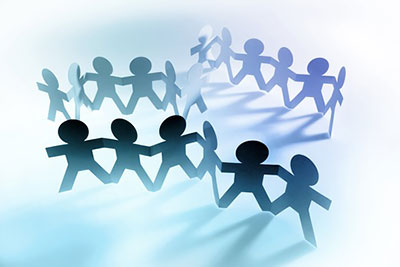 I find that many people in the spiritual and metaphysical communities are looking for their 'soulmate.' So what is a soulmate? What does this term mean to you?
A soulmate is often defined as the individual that we can completely resonate with, that we can truly love and that they truly love us back unconditionally. In reality, however, due to our humanness, this may not always be possible and then we may become obsessed with the search for a soulmate. In that search sadly we often miss truly wondrous opportunities to connect with love in the most unusual or unexpected places. Read the rest of this entry »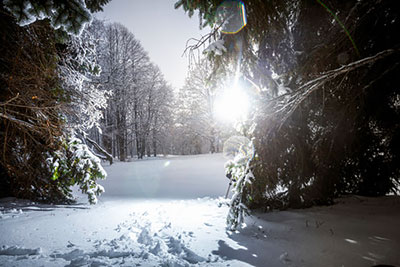 Have you ever felt a sense of déjà vu, with a person, place or object, or even an incident, yet you have never met this person, never traveled to this place, never had this experience? Have you ever had a craving to learn something, and found that learning it was very easy, or have you met a person you felt you know already? If the answer is yes, it may be because of a forgotten premonition that came to you in your dreams, or perhaps because of a past life.
Reincarnation is something I firmly believe in, and the idea that we come into each life with a unique skill set, learned life lessons, our unique personality, and a preset of the lessons our soul needs to learn. This we will take into our next incarnation. Read the rest of this entry »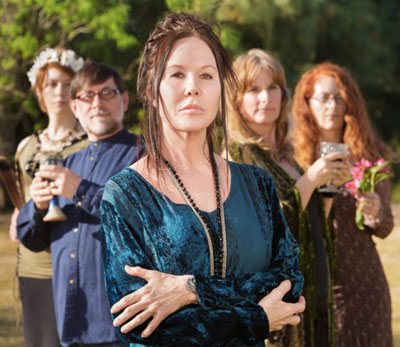 The modern stereotype of a witch is that she is an ugly, old woman with a hooked nose and pointed hat, riding a broomstick or stirring up a witches brew in a huge pot. In truth a witch is someone who practices magic as part of their religion or spiritual belief system, such as Wicca or Neo-paganism.
Witches worship nature and love the Earth; they do not worship Satan. That is a myth, just as much as the idea that witches are ugly and scary. Witches are beautiful and do no harm. They believe in the rule of three, understanding that everything we do comes back to us threefold.
The more we destroy the Earth, the more we destroy ourselves. A witch's purpose is to save the Earth. Witches relish their wild nature and align themselves with the cycles of the earth and the phases of the Moon and the stars. Read the rest of this entry »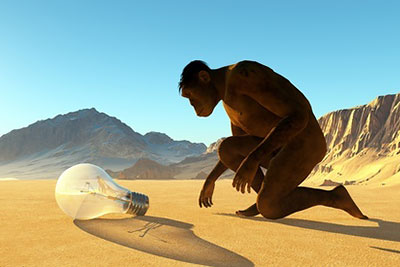 Because the life we're now living is one of only countless past and future lifetimes our soul will experience, there will be times when we experience the strange sense of déjà vu. We all have those moment when we feel that we've been somewhere, seen something, or met someone before, even when that seems impossible. And we probably have!
Although our conscious mind does not remember the events of a past life, our body (in fact, science tells us, our very cells) do remember. This phenomenon can appear in different forms. Some of us may be drawn to a particular culture or language, even if we've never been there. For example, you may be American, but feel an affinity for all things Japanese. Perhaps certain smells or tastes will trigger a subconscious past life memory. In this life, we experience only one set of sensory inputs. However, our spiritual selves are feeling, tasting, smelling, and hearing the memories of many former lives. Read the rest of this entry »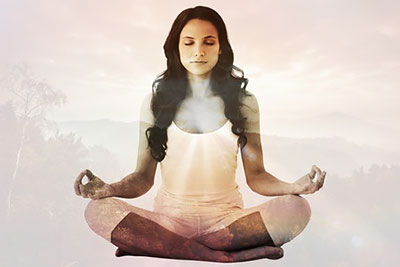 Call them whatever you like – hunches, moments of grace, inklings – our intuitive feelings are usually right on the money. They take so many forms: dreams, feelings of déjà vu, sensations of a hand on our shoulder, hearing your name when no one is there. So why don't we listen more often?
As spiritual beings we live in a world that tells us there should be a "rational" or "scientific" explanation for everything. Yet we've all heard the stories about the woman who didn't board a plane, which later crashed, because of her intuition. Or a man who never plays the lottery and instinctively buys a ticket, which turns out to win. The truth is, the universe is constantly sending us these kinds of messages, even if they're not always on such a grand scale. It is up to us to adjust our minds and spirits to properly receive them. Read the rest of this entry »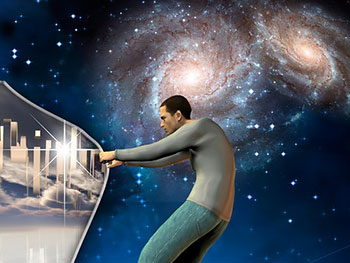 Have you ever had the feeling you have been somewhere before, or done something before? We all experience déjà vu from time to time. There are various scientific and spiritual theories for this phenomenon. Personally, I believe the answer can be found in alternate realities.
It is believed by some experts that there are an infinite number of dimensions existing in the same place at the same time. It is further believed that you and I are currently in the third dimension or density. And, it is believed that those other dimensions are on alternate timelines. Some are parallel to our timeline, some are ahead of ours, and some behind us. Some people even believe that for every major decision we make an alternate dimension is created in which we choose differently.
If you are wondering how these dimensions can exist in the same place at the same time, then consider a radio. I can tune in to a 100 different stations on a single radio, by simply changing the channel or frequency. The same holds true for dimensions. They exist on different frequencies. If we raise our frequency enough, we get a glimpse into alternate dimensions. Read the rest of this entry »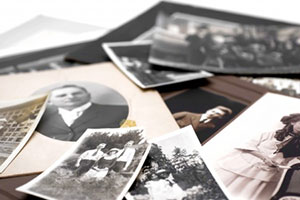 Knowing your past is just as important as knowing your future. There are many hurts that are carried over into this incarnation when the soul does not heal from its prior life. Most people do believe in reincarnation. I certainly do.
Knowing who you were, how you lived, and who you loved and lost in previous lives is important so that your soul can heal in this lifetime. It is one of the keys to joy and happiness.
Our soul has 'cell memory'. Letting go of judgment toward yourself and others, and healing from guilt and other emotions from past lives, releases these memories and you become happier and have a new sense of freedom in this life. It enables you to move forward on your journey in this life. Read the rest of this entry »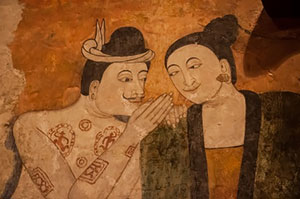 Anyone who has studied physics knows that energy can neither be created, nor destroyed. We, our souls, are no different. The life we are living is just one in a series of many. As the universe is infinite and exists on multiple dimensions, so do we. This is the concept of reincarnation, or literally, a soul being born into a different body.
Many of us have heard stories of people, especially young children, who recount details of past lives which seem impossible for them to have learned in the present day. This experience is universal, across cultures and ethnicity.
When we experience a strong sense of déjà vu, or having seen something before, chances are, we are remembering experiences from our past. We may also bear markings, such as scars or birthmarks, in the same positions as before. In some cases, we may even remember a language that we never learned in this life! Read the rest of this entry »