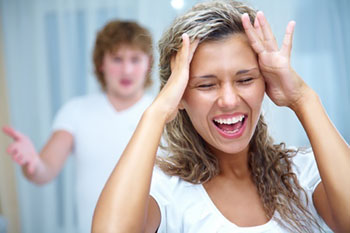 I have known too many friends, relatives, family members and clients who have suffered needlessly because of disease (dis-ease) and many different health ailments, all because they couldn't get away from negative people and situations. I have read for numerous clients that have called asking about relationships only to have the reading turn into a health reading for themselves, and my clients being completely freaked out that I could tell they were having the issues they were having without them even mentioning it to me.
I can tell right away by the sound of their voice the energy around them, as I can close my eyes and see their aura even from a distance on the phone. I can tell if there is someone around them emanating angry, negative tension which seems to cause a lot of health issues – from thyroid disorders to acid imbalances in the body. I want you to know that you don't have to stay in unhealthy relationships, or be around psychic vampires and toxic people that are not good for your health. Read the rest of this entry »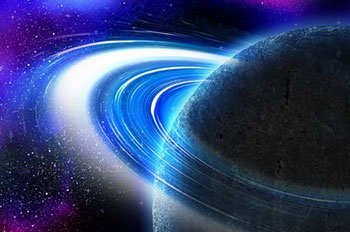 Saturn the taskmaster is now finishing its 2015 retrograde cycle. Saturn goes into a retro cycle every year for four and a half to five months. Retro means that from the perspective of Earth, Saturn appears to be going backwards through the zodiac.  This period often brings past life people and karmic situations back in to be worked through. It gives more time for us to complete a difficult cycle.
Since Saturn rules work, almost everyone experiences setbacks in their job or career during the retrograde cycle. Some become dissatisfied with their jobs and others quit or lose their jobs. This period is not good for starting new employment. It is however a good time to get resumes together and to network with the hope that, when it goes forward, a new job opportunity will present itself. Read the rest of this entry »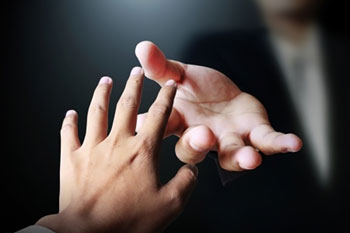 What I have received from Spirit and my mentors about the nature of forgiveness is that it is first of all not about allowing bad behavior in others to continue. This is the most important thing to remember when we are ready to venture into our inner forgiveness journey.
If someone is continually wounding us through their actions or words, it is important to understand that the most loving thing we can do for ourselves and for the other person is to let them go. This may be a scary thing for some people, but to really release our pain we must release the source of the pain. Some situations are reconcilable through an honest reflection of the situation by both parties. However if this is not working, then lovingly releasing that person from your life will not only keep you from being hurt, it will allow you to open up space for relationships that bring value to your human journey. Read the rest of this entry »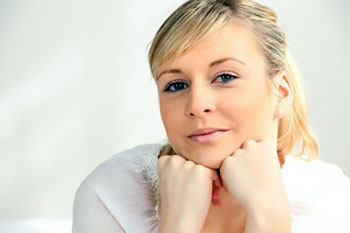 When I first started to notice my own psychic abilities, I was very young. It's hard to understand these phenomena when you are only a child. I would feel things, hear things, and see things I did not understand. It was hard for a child to go through, but as I got older I never ignored my gift.
I kept at it and as the years went by it got even stronger. I believe we all have some form of psychic ability and that we have it for a reason. I feel nothing is a coincidence in life. As we get older some people's intuitive side gets stronger and we become more sensitive. We are able to warn other people about certain areas in their life, or picking them up when they are down, telling them how it really is without sugar-coating what we perceive. To do this successfully one must be confident about your extra sensory abilities. Read the rest of this entry »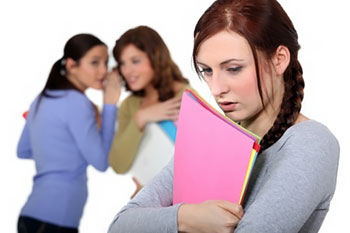 Social media romance. Modern love. Digital dating. Facebook relationship status updates. People tell each other on social media platforms what they know others want to hear. We declare our love for each other on Facebook so others can know. That everyone can see we belong to each other. "I love you online, therefore our love exists."
But do we spend any time together? Real time? Do we share the moments where people are just people. The real deal? Those dark, sad days, the boredom, the arguments, the silence. How often do friends still eat popcorn together, or go to the hot springs the next day? Can we love those who have no accomplishments or major ambitions, or those who are not networked into some industry or popular social circle?  How often do we just call to talk to each other, even if we don't have much to say? Read the rest of this entry »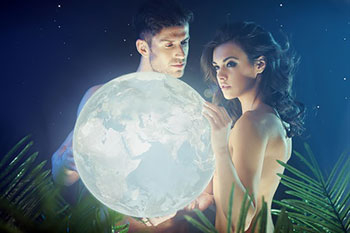 We have all heard about werewolves making an appearance at the Full Moon, and the fact that hospitals and law enforcement have to increase their number of staff on duty. But what do the Full Moons forebode for you personally? God said in Genesis 1:14 that "He created the sun and moon and stars for signals." Can you monitor the Full Moons as celestial signs of focus areas in your life? Yes, you can!
Take a moment to visualize a Full Moon – it literally lights up the sky. It lights up the part of the sky that is important in your natal horoscope. What is the horoscope? Why it is a map of your soul- so listen up! Read the rest of this entry »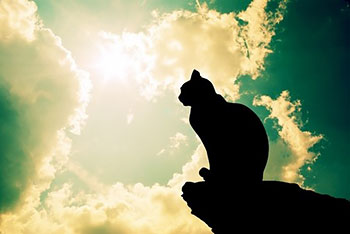 Pet owners know about the many benefits of animals in their lives. But what exactly do they give us beyond companionship?
Our ancient ancestors not only loved animals; they revered them. Many of these cultures were shamanic and knew of the psychic properties of all the animals in our world. Today we live in a modern world, but these connections are still there. Animals that we regard as common or even nuisances, such as pigeons, ants, spiders, and even rats, all have lessons to teach us. And we can learn, even as we avoid them.
As with our dreams, it's a good idea to keep a small journal on the animals you encounter. Think about what each creature means to you personally. Meditate on the way it sounds, moves, and looks. A gray squirrel in a park may give you the idea to become more agile and quick physically, or that you need to start saving money for lean times. No two people will see an animal the same way. Read the rest of this entry »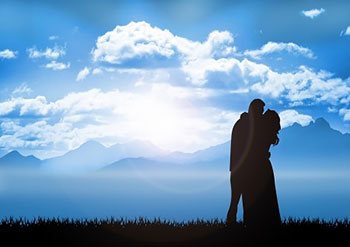 When someone we love dearly suddenly passes from an accident, or in some way they are taken too soon, they often return to say goodbye. They come back to tell us they love us one last time, before they go on to do whatever it is our souls do on the other side.
We are apparently given time to visit those we were not given the opportunity to say whatever we wished to before we cross over. I have found these afterlife visitations to be true through my own personal experiences, as well as that of friends, family and clients. One of my clients, a very sweet mother of two children, lost her husband suddenly in a motorcycle accident. She was never able to say that she loved him that day, before he left for work. Read the rest of this entry »