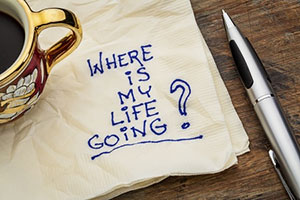 Are you struggling to find your own particular niche in this existence? Why did you come here? What is your life purpose? There are a many clues easily available to you if you care to look:
1. Ask at least ten people you know what they think your greatest strength is.
2. Write down all the things you love to do, even if it something bizarre like brushing hair, doing nails, walking the dog. Make yourself come up with at least twenty things you enjoy, then narrow those down to ten, and finally down to five.  This will at least begin to give some insight into your interests and desires.
3. Ask yourself some basic questions like: do you prefer to work indoors or outdoors; if money were no object would you be doing what you are doing now; and do you prefer to work with people, animals or the environment? If you choose people, would that be adults, seniors, children, teenagers, or the general population. Continue reading →