spiritualism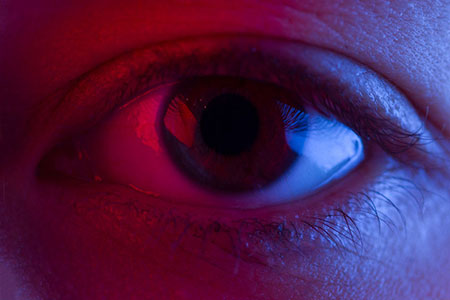 While traveling this summer, I stayed at in a vacation rental home on the coast of Oregon. It is an older house which has been completely gutted and redone from floor to ceiling. It has every finishing touch you could imagine and is across the street from the beach.
One day, while sitting in the master bedroom with the door partially open, I thought I saw a white, sheepdog push the door open with his nose to come in and greet me. He looked quite happy with his tail wagging. He was adorable and filled with loving energy. I blinked my eyes and looked again, but he was gone? I then realized I had just seen a dog in spirit, who used to live in that house.
Many people have this type of occurrence happen on a daily basis, but do not understand or trust what they see. Often we glimpse things out of the corner of our eye, or peripheral vision, but most of us interpret this as simply being due to our imagination. We thought we saw something, but there was nothing there when we looked again. Unfortunately, our modern culture encourages us to trust only our logical, linear mind over our intuition.
When Spirit shows up in the form of our deceased loved ones from the Other Side, and this includes our departed pets, we can become aware of them through our psychic senses. People who are more sensitive tend to be able to pick up on the subtle presence of Spirits who come to visit.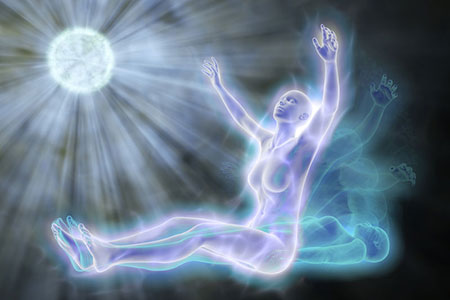 The human body is made up of physical tissue, blood and organs. But what is the intangible material that actually composes our spirit body? Well, we do know that it is some form of physical matter. It appears to be a form of energy instead.
I like to believe that this spirit or soul energy is a part of God. This is why, when we are embodied in a physical form, we have the yearning to return to God who is our original Source. The more that we learn and become evolved spiritually, the more we become aware of the desire to return to our Source.
Spirit energy is the very substance that makes us conscious. When our bodies die, our consciousness lives on. I believe our spirit or soul is made up of an electrical and magnetic energy.
I have been a regular practitioner of meditation for many, many years. I once had a profound out-of-body experience which proved to be an experience of deep learning.
I come from a very psychic family. My Uncle Ralph spoke to me clairaudiently one day, while I was at work. I heard him call my name repeatedly. I instantly knew something awful must have happened. Sure enough, after work, I stopped at my mom's home, and she was crying. "Your Uncle Ralph has died," she exclaimed. My heart was broken and we cried together. Now, my Mom was a spiritually gifted woman. We both knew that we all go somewhere after death. But losing Uncle Ralphie still hurt.