Grandma's Phone Call From The Afterlife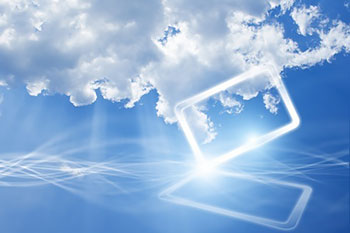 One of my best friends had a really beautiful metaphysical experience. We were talking recently about what I do for a living and how she always used to joke around when I would give her a Tarot reading, or talk to her about the afterlife and all things paranormal.
We would go to a huge cemetery  close to where I used to live and take pictures and capture orbs with wonderful mazes in the them. They were really great, because at times we would even capture faces in these orbs. Then my friend finally told me why she called and wanted to meet me for coffee.
I had told her a long time ago how spirits can communicate with us through electronics and technology. She said that when her grandma died she kept her phone number on her contact list. There was a reason for this. She had mentioned to her Grandma when she was alive that if she could make contact with her from the other side, to do it by way of the phone. Grandma promised her that she would if she could, and she did!
Death ends a life, not a relationship ~ Jack Lemmon
Having completely forgotten about that pact she had made with her Grandma, my friend was sitting in her living room on her birthday when the phone rang. she looked down at that number and there was a moment of disbelief – it was her Grandma's phone number. She hadn't seen a call coming in from that number in more over a year. year or more years or more. She knew that it was her Grandmas way of saying that she was thinking about her. She had not forgotten her promise after all.
My friend tells me that she answered the phone when it rang and there was only silence on the line at first, but then it sounded like the static noise of a radio not properly tuned to a station. Then it went dead. Before the call dropped my friend did manage to say, "I love you Grandma."
She felt at the time that her Grandma was there with her in the room. After the call the first things she noticed was the glass displayed on her living room window. She had made this stained glass cardinal for her Grandma, because her Grandma always said that when a cardinal would appear it was her husband coming to say hello to her from the other side.
My dear friend told me that she never again will a laugh at the "strange" things I share with her sometimes, because she now believes in the afterlife. Loved ones will always come back in their own way to let us know they are with us in some way, shape, or form.

About The Author: Moon Goddess

Moon Goddess is a third generation empathic healer and seer. She started to give healing readings to people more than 20 years ago. She has always been interested and studied all things metaphysical from a young age. Being hypersensitive she can feel and see things before they happen. Utilizing the Tarot, and with the help of her Guides, she is a source of support for many people all over the world. After he passed over, her grandfather kept his promise and came back to say goodbye and gave her the most amazing experience. Moon knows there truly is a Heaven, and it is wonderful! Sharing her experience has helped many people after they have lost someone, or anyone experiencing some form of grief. Get a reading with Moon Goddess now at PsychicAccess.com.


This site uses Akismet to reduce spam. Learn how your comment data is processed.