Two Pitfalls To Manifesting Healing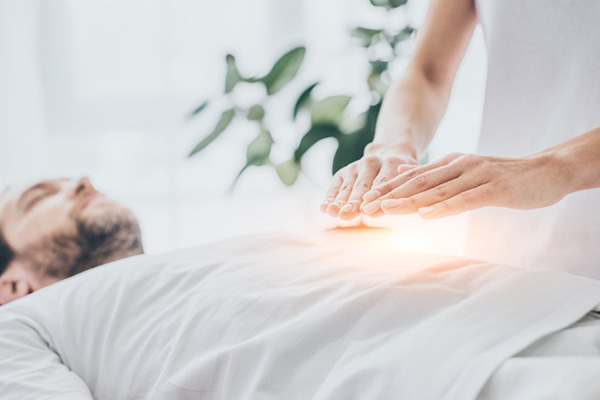 I have been doing energy healing work in many capacities for several years now. If you are reading this it is likely that you have manifested on this Earth to bring healing energy to many situations.
From what I have seen most people have a natural desire to bring healing and restoration though many different mediums. But there are two specific pitfalls that keep individuals from fully manifesting their healing gift. The first is a need for perfection before manifestation, and the second is elitism. My mentor once said that we are all wounded healers. I have yet to meet a master or student who has reached the pinnacle of intuitive insight and energy flow. This does not make us broken and should certainly not keep us from fulfilling our destinies as healers and intuitives.
If I met someone who claims to have achieved full enlightenment, I would steer clear of that person. When we are not living in a flow of personal insight and development we become stagnant. When water lacks movement or flow it loses its vital energy. Our vital energy or personal rei-ki comes from the ebbs and flows of our personal human experience.
Rei (divine love and wisdom) Ki (vital energy) comes from two sources. This flow can be attained through both attunements. The second source is the energy flow that is channeled through our journey and experience. It is important to remember that even Usui Reiki had a source and was channeled in a time and place of great need. This is also why Reiki cannot be contained in a single tradition. There is Vedic Karuna Reiki, Kagami Reiki, and Egyptian Seichim Reiki, as well as your reiki, my reiki, and on and on. It can be expressed and experienced in symbols, words, pictures, archetypes, and so forth. True mastery is achieved by understanding that Spirit is not limited, and by entering into the limitless possibilities of love.
A spiritual practice is not just about being relaxed or feeling less pain in a damaged knee or how to do a hands-on healing on someone. A spiritual practice is about discovering who I am and how I relate to the universe and how the universe relates to me. It is about finding my true nature; my great bright light ~ Frans Stiene
You do not have to be fully healed to heal. In fact, much of my personal healing has manifested through the avenue of healing expression. We live in a culture of ideals, and the ideals we have for healing is that we need to be in a particular place to manifest our healing. I would agree with the idea that a certain level of healing should be manifested within a person, before I would entrust them to be incorporated with my own healing journey, however there is an understanding that we are all still on a healing journey. The key to bringing forth healing energy is not perfection, but rather a constant movement towards personal growth and development.
The second trend that seems to block our progression towards evolutionary understanding of healing is elitism. This exists both in the areas of healing and in intuition. Classification is normal, but when that classification indicates a separate methodology that is only for a select few it can actually hinder evolutionary flow of healing. Classifications such as "master" are important to indicate the level someone has reached in a particular area of focus, but does not indicate that a person has reached the pinnacle of expression.
Don't be trapped by dogma – which is living with the results of other people's thinking. Don't let the noise of others' opinions drown out your own inner voice. And most important, have the courage to follow your heart and intuition. They somehow already know what you truly want to become. Everything else is secondary ~ Steve Jobs
Also, using such terms of mastery can actually be limiting if it is not an inclusive mastery, meaning that it is freely available to those seeking enlightenment and personal evolution. This also includes proclamations of lineage. Lineage may create an environment to promote enlightenment in a particular area, but should not be mistaken for enlightenment itself. We all have gifts that when they become manifest will take the human family through the next stages of spiritual evolution.
My encouragement to you is to continually seek healing, insight, and also ways to use your gifts to provide healing and insight to others. As we acknowledge that we are all wounded healers at varying degrees of understanding and expression, we are one step closer to peace.

About The Author: Cosmic Coach

Cosmic Coach (James) is a Christian Minister, a teacher and an Energy Guide. He has been seeing and talking with Angels and Guides since he was 7. As a teen, it dawned on him the unique connection he had. He prayed for others at his family's Christian church, and received direct messages and healing energy from Spirit. As a young adult, he became ordained and is still attached to the Christian Church today. After mentoring with a remarkable psychic woman, he developed his own tools and began his full-time psychic practice. James has mastered many techniques in his psychic practice to connect with the unique heart center of each of his clients. He is a Reiki Master of many traditions, who is adept at crystal healing, card readings, and delivering detailed messages from Angels and Guides. James is always expanding the base of his knowledge to broaden his reach and serve as many clients as possible. To experience a unique reading personally designed for you, you can find Cosmic Coach at PsychicAccess.com.