Posts Tagged 'spiritual advisor'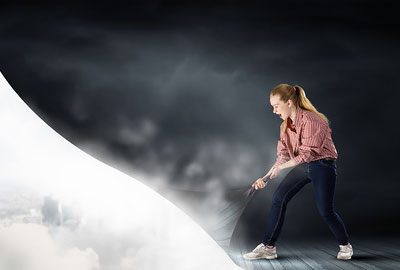 Most people who set New Year's resolutions don't keep them. Each year we tell ourselves that it's time to move on, to change, and to leave negative people and influences in the past, and yet we seldom stick to our resolve. Is it possible to finally let go of things that hold us back? Yes, it is!
The first step we can take is to be fully honest about what is holding us back, and why it's so difficult to let go. This is best done with the help of a mentor, such as a counselor or trusted friend, who will listen objectively. Until we have a true understanding of all our 'baggage' and our own part in it, it will never go away.
We also must be gentle and accepting when traveling this path. The past can never be undone, but it can be learned from, and it can help us walk into a better future. Read the rest of this entry »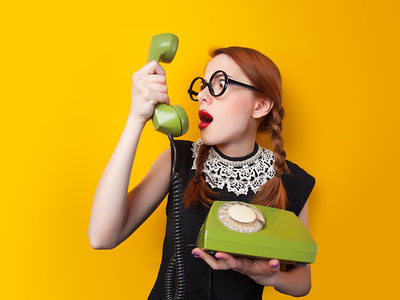 Many psychics tell people what they want to hear. Some do this because they are frauds, some do this because they want to be loved and admired by another person, and some because they are not very talented, or they just want to get you to come back and spend more money. It is hard to find  honest, reputable psychics, just like it is hard to find a great car mechanic, or lawyer.
I have been told, "You're wrong!" Or, "I don't agree with you." I typically get these responses from people when I tell them something they do not want to hear in a psychic reading.
For example, I told someone they had an Ancestral Spirit present helping them, who is Russian military. "Oh no, I am Scot-Irish," said she irately. She did call back months later to confirm that after some research she discovered she did indeed have Russian military in her background. Read the rest of this entry »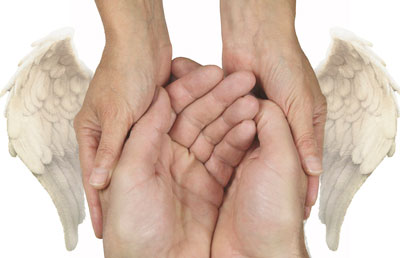 Some people are highly attuned to their emotions, feel out of place in the modern world, and feel called to make a difference during their lifetime. Appropriately, some of these special souls are called Earth Angels or, alternately, Lightbringers.
We are surrounded these days by greed, selfishness, discrimination, and the many other symptoms of a world out of balance. It is said that it is the purpose of the Lightbringers to restore the harmonies that originally existed.
How do we recognize them? They are all sensitive and empathic types. They literally feel much more than the average person, and take everything to heart. It may be necessary for them to have more quiet or alone time for this reason. Read the rest of this entry »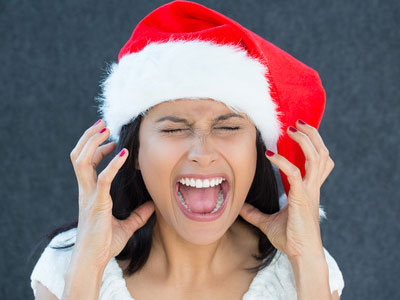 It's important this season to remember not everyone is kind, and not everyone cares and is compassionate. I can relate to my clients when they say it is really difficult to be around certain people during the holidays, because of the ego, pride issues that many have. It does little for one's peace of mind.
I give the same advice I try and bide by myself, which is remembering these people we only have to see once or twice a year. So, try your best to be civil. It's hard even for those of us that remote view and see how our 'loved ones' speak so 'lovingly' of us behind our back, and how they focus on the things of this world instead of what matters the most. Read the rest of this entry »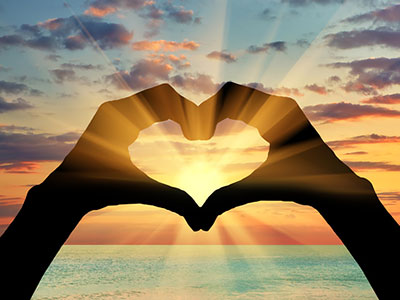 Life is difficult at times, but it doesn't have to be. There is one ingredient, one key element that we can all apply to make life less stressful. It can make life so much more enjoyable and fulfilling. What is it you ask? Why it is love!
"Love? Get real!" you may say, because you have had your fair share of disappointment, heartbreak, and even betrayal.
Many of my clients have had such life-challenging trials and tribulations. I always encourage them to find love in their heart, despite whatever they may have gone through. Yes, unconditional love is powerful! Let it permeate every cell of your being and direct it outwards to those who are difficult to be with. Send it to those who you otherwise can't stand, or dread to be around. Allow the healing power of love to be the soothing balm in and around your entire being. Read the rest of this entry »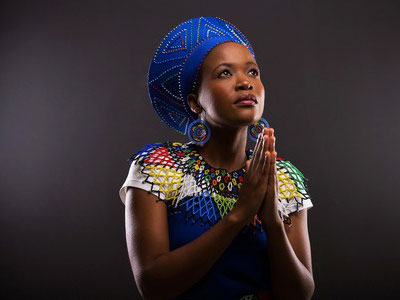 Ancestor worship is a wide-spread belief system, in both primitive and sophisticated cultures. Ancestral healing unfortunately gets very little attention these days, even though some of our patterns and energy imbalances may well stem from our genetic pool.
My first exposure to the concept of communicating with our Ancestors occurred many years ago, during initiation into the Southern African culture of divining and healing. During my training to become a Sangoma*, in a remote area in Southern Africa, time was always put aside for offering prayers to, and for consulting with the Ancestors. My mentor taught me how the Ancestor energies affected their still living relatives, and how, in most African cultures, they are seen as being our link to the spirit world. Read the rest of this entry »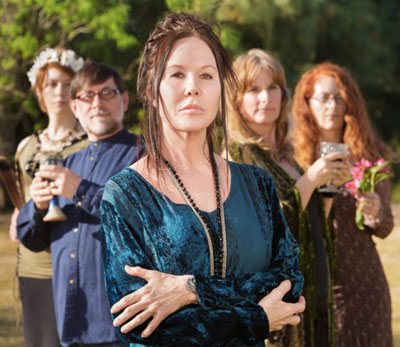 The modern stereotype of a witch is that she is an ugly, old woman with a hooked nose and pointed hat, riding a broomstick or stirring up a witches brew in a huge pot. In truth a witch is someone who practices magic as part of their religion or spiritual belief system, such as Wicca or Neo-paganism.
Witches worship nature and love the Earth; they do not worship Satan. That is a myth, just as much as the idea that witches are ugly and scary. Witches are beautiful and do no harm. They believe in the rule of three, understanding that everything we do comes back to us threefold.
The more we destroy the Earth, the more we destroy ourselves. A witch's purpose is to save the Earth. Witches relish their wild nature and align themselves with the cycles of the earth and the phases of the Moon and the stars. Read the rest of this entry »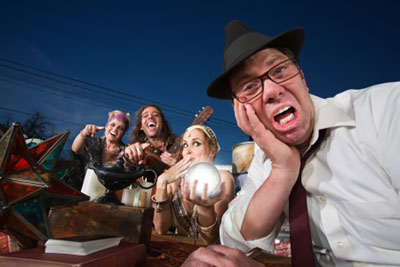 Recent psychic readings, and the sort of questions clients have been asking, have made me all the more aware of the responsibility of the work we do. A few words alone, a recommended path to follow, or a suggested course of action we advise, can have a huge impact on people's lives.
When I find myself feeling hopeless at the plight of the world, and its people and animals, I always remind myself: if I can just make a difference to the life of one person or animal today, then it's all worth it.
In 2004, I was working at a psychic fayre one Saturday. Before visitors arrived, one of the other psychics asked me to read for her, and insisted that she read for me in return. Her reading was so negative and threw me so off balance that I packed up for the day and went home. Read the rest of this entry »