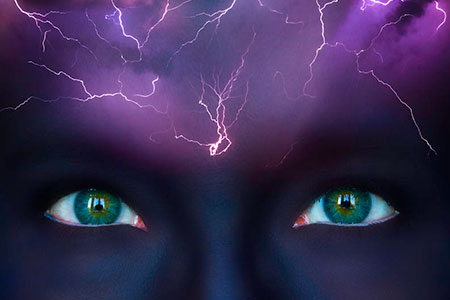 It is important to consider one's 'vibes' and intentions, because is an essential aspect of understanding intuition, manifesting, destiny and predicting the future. The momentum of any person's life is consistent with the vibrations they are putting out into the Universe. So, when an intuitive or psychic is looking at your situation, it is often based not only on your existing vibration, but often Spirit will also reveal a potential that could shift the vibe within a situation or change the future outcome.
Psychics, intuitives and diviners do not create your future, but they can explore and reveal the potential and energy within a situation, in order to predict the likelihood and probability of potential outcomes. Although it does not happen very frequently, I sometimes have clients approach predictions during a reading with a cynical mentality of 'it will never happen.' And, I have also heard Spirit respond very bluntly to such skeptical clients: "Then it won't."
The mind matters when it comes to our lives and situations. I don't believe that Spirit deals in false hope, but I do know from experience that the mind is the catalyst for our experiences. Therefore, vibes are important. Our vibes show us what we are actively engaging in and what we can expect for the future. At times it can even be best to stop, or satiate the more challenging vibes we have to a situation, by disconnecting from the story of the situation entirely.