Posts Tagged 'Meditation'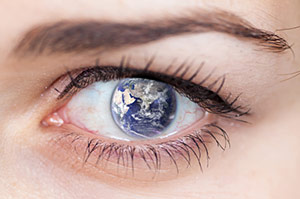 Although I can't speak for every psychic, the consensus is from many professional psychics that we all have this ability call known as "being psychic", "intuition", "gut instinct" or just a "knowing".
The ultimate difference in a psychic's ability lay in how or if this ability is developed through practice, development classes, meditation or prayer. For me it is all the above, on a regular basis – usually daily.  The old saying practice makes perfect definitely does apply.
An important first step to building psychic ability is by paying attention on how you as an individual best receive information.  We each have a dominant mode or combination of ways to receive psychic impressions, and understanding what works for you is the key to opening up your intuitive insight. Read the rest of this entry »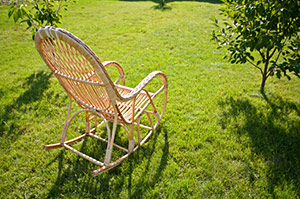 As a professional psychic I go through many calls a day. Each and every client has a need for guidance and a light to shine on the path they are on. Some wander off their path and are confused and upset. Others have problems of the heart and soul, and reach out desperately for guidance and comfort. Some I cry with, some I laugh with. Each client is different and unique.
Certain days, at the end of a shift, I am so exhausted on a mental level. I receive information in 'flashes' and they come fast and furious. It's hard sometimes to gather all the information coming through and relay it to the client. But there is a place I go to, no run to, for the serenity and comfort that helps me offer the best readings I can. That place is my rocking chair! Read the rest of this entry »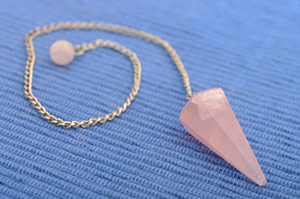 When I do psychic readings I use a variety of tools, such as crystals, pendulums, oracle cards and Tarot cards. In addition to my innate psychic and telepathic abilities, I use tools through which Spirit speaks. I typically use more than one tool in a reading and lately I've been favoring the pendulum with remarkably detailed and accurate results.
A pendulum is a weight suspended from a string or metal chain. When the top of the chain is held between the thumb and forefinger and the weight is free to move, it may swing or not. The use of the pendulum dowsing is evident throughout history. For example, you may be familiar with the practice of dowsing using a forked stick to find water. The stick bends when water is present. Likewise, a pendulum could be used in this circumstance. Read the rest of this entry »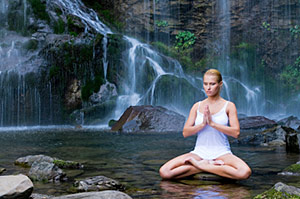 I have been practicing meditation for 34 years. Falling into a state of meditation is now a habit; I can now leave the world of conscious thought for a very short period of time and become refreshed. If I lie down, or even sit in the right mindset, I find myself transported to a place of absolute inner peace.
Meditation is not a religious activity; it is instead a listening activity. I was taught to let go of all thought. "No mind," is what my Renzi Zen Buddhist teacher called the practice. It has become a 'letting go' of the thousands of thoughts passing through my brain every day. We have all heard the saying, "Let go and let God." I often wonder how any of us can even hear God. Read the rest of this entry »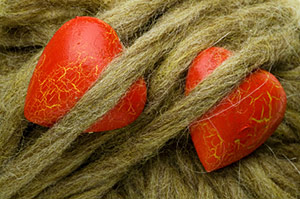 With any kind of relationship, romantic or platonic, good or bad, comes a metaphysical cord of attachment which feeds energy from one person to another, in what can be likened to surgical tubing.
When we've had relationships with people, these cords extend from our chakras or energy centers to those of the other person. So, you can imagine the amount of emotions we can take on from someone else – more often than not 'fear-based' emotions. That fear can show itself as fear of abandonment, unforgiveness, co-dependency, or any other negative emotion.
Years ago, I remember reading a newspaper article shortly after the son of Dean Martin had been killed in an air crash. The famous singer said it felt like his heart was being ripped out – so real are these cords that bind us. The ripping at his heart chakra was, in fact, real, even though there was not any physical evidence of his heart being pulled from his body. Read the rest of this entry »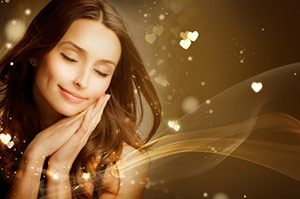 While I have been spending the last 30 years refining my intuition to make sure I was psychically reading with accuracy, Doc Lew Childre, CEO of the Institute of Heartmath in Boulder Creek, California, was on another path. He was proving that I was using my heart, and not my mind, to accomplish that task for others and myself.
Doc Childre has reported that the 'cares' of the world: worries, anxieties, judgments, anger, crime, violence, homelessness, depression, and even hatred fill our heads, which damages our hearts. It is that single act that has resulted in "heart disease becoming the number-one killer in both men and women in industrialized nations," he says. Read the rest of this entry »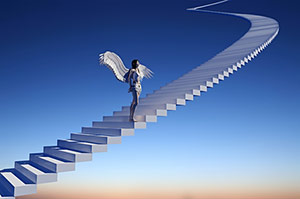 I was nine years old when I saw three beautiful Angels, in what you could call a rather 'unlikely setting'. My parents were visiting some friends one Saturday evening and when the drinks began to flow, they put me upstairs on the bed, in their friend's master bedroom.
The adults were making quite a lot of noise downstairs, and I found myself lying on the bed looking up at the ceiling, when lo and behold, just like a sliding door, the ceiling opened up and there were three magnificent beings with the night sky in the background. Today I know they were Angels. Read the rest of this entry »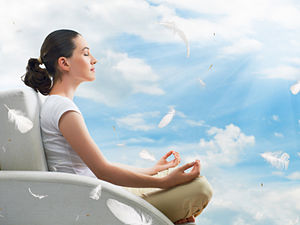 All of us, in our own way, experience stress on a daily basis.  At times stress is manageable and life seems to flow smoothly.  At other times the storms move in and we can easily become overwhelmed.
Several techniques can be utilized to reduce stress and manage pressures:
Watch your diet
When I experience stressful events, I am more careful about food selection. I avoid caffeine and sugar. I eat more fruits and vegetables. I even avoid red meat to some extent. Read the rest of this entry »