Posts Tagged 'Meditation'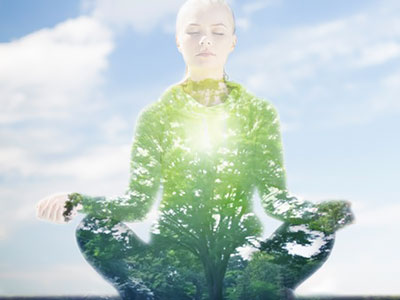 The next wave has moved through and is now beginning to settle around you. Structures are beginning to collapse and break down. Structures that lack integrity, honor and justice. So, even though it might look chaotic, trust and know that there is a higher order taking over.
You are needed now. Step into your power as a lightworker, because whether you realize it or not, you are assisting in this new, higher order that is being created.
As the energy on this planet continues this process of transformation you may begin to feel differently in your physical human body. Some of you are experiencing feelings of heaviness, or being in 'sludge.'
You might teeter totter between that feeling of non-doing and simply wanting to be, with no agenda and a feeling of lightness, as if you are floating freely. It may be difficult to concentrate, whether it's reading a book or engaging in conversation with others. This lack of focus is simply a symptom that your body is trying to assimilate the new energy that we have brought. Read the rest of this entry »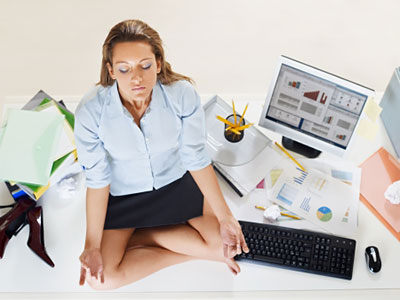 To some individuals, being mindful while on the go might seem a contradiction in itself. However, the truth of the matter is that there are a plethora of ways to cultivate the art of mindfulness that do not involve simply sitting still.
People turn to mindfulness for many reasons. For example, they may have a medical condition that needs managing, work issues that require resolving, or just simply want to feel more present in their everyday lives. With the pace of modern life, it is clear to see why people become easily distracted and lead somewhat complicated lives as a result – all of which can be both emotionally and physically draining.
Whatever the reasons may be as to why a person turns to mindfulness, it should, indeed, help them to create a more balanced lifestyle. That said, mindfulness should not be seen as a magical cure-all, but more an efficient way of relating to personal issues differently. Read the rest of this entry »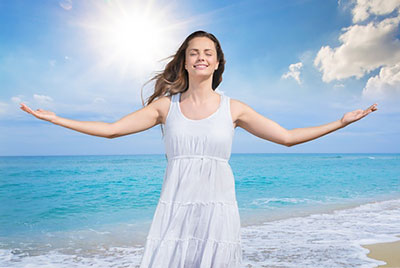 There is no end to learning for humanity. There is no one, really, who 'knows it all.' We are meant to keep on learning; there really is no limit or ceiling on how much there is for us to learn. We are always advancing. This is the whole purpose of our universal lives.
No matter how hard we work in this life, there almost always seems to be something missing… something we tried to reach for, but just seems to be out of our grasp. Maybe we tried a few times, but were disappointed, and eventually gave up. Then maybe we became depressed about this. It is a normal emotional reaction to become depressed, but it really doesn't do us any good to give in to negative emotion. Read the rest of this entry »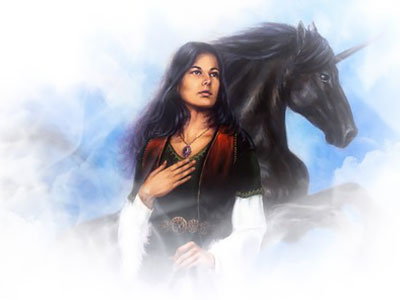 The Isle of Avalon is a mythical place of healing, psychic learning, crafting, and the life and times of King Arthur. Figures such as Morgan Le Fay, King Arthur and Merlin the Magician are just a few legendary names associated with this Holy Isle. Though no longer here in the physical world, Avalon is still accessible through the inner worlds by way of  meditation or immrama, an Irish-Welsh word meaning 'spiritual journey on the astral plane.'
Avalon was known as training ground for priestesses who dedicated their life to spirituality, and to the Great Mother Goddess. These women trained in the arts of clairvoyance, herbalism, weaving and devotion to the Divine feminine. Read the rest of this entry »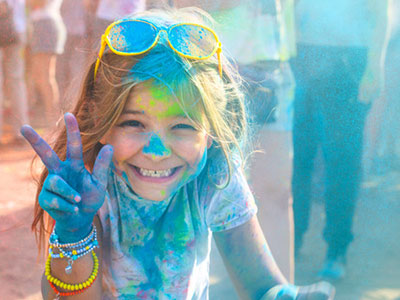 Whether or not you have children, we must all support the new generation, the rainbow children, the indigo and crystal children. They have come to assist in this planet's ascension and healing. They are most revered and honored for their work here on this planet.
All adults are asked to step up and take part in helping them to discover and embrace all of the gifts that they have come here to bring. Each and every one of you has a role in the lives of the children here on this planet. This role is to be taken quite seriously. Whether you are a neighbor or a friend, do not diminish your ability to partake in their experiences. You are all very much needed to come together assisting in their unfolding. Read the rest of this entry »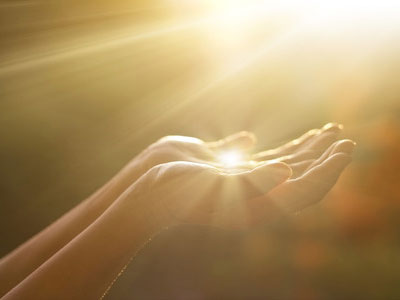 Sitting at a local café, drinking my smoothie, I couldn't help but overhear a conversation behind me. They were talking loudly and were not really going out of their way to be discreet by any means. The one girl was talking about how her mother had passed. She spoke of chemotherapy and did not want the same ordeal for her friend, who is obviously going through something similar.
She then shared a story of how her aunt called her a few weeks ago and told her about a dream she had. In this dream the aunt was visited by the girl's departed mother, who told her that if she could do it all over again, she would do two things  differently when she was alive. She would not have taken the chemotherapy and she would not have spent so much time in church. Read the rest of this entry »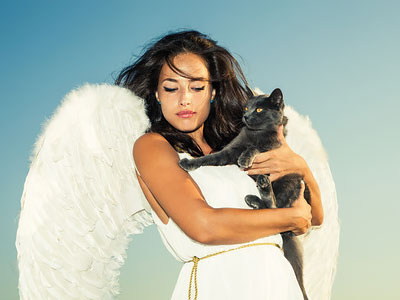 "You have four beautiful angels with you, and you aren't even communicating with them!" These were the words of another psychic at a psychic fayre I was working at several years ago. I had never met him prior to this particular event, and he shouted those words at me as I was walking through the entrance towards my designated work table, to get ready to set up.
And he was so right. As much as I still vividly recalled my vision of angels when I was nine years old, and as much as I was using angel cards in my own readings, and constantly telling my client aware of the angels all around us, I hadn't been speaking much with my own angelic team. Read the rest of this entry »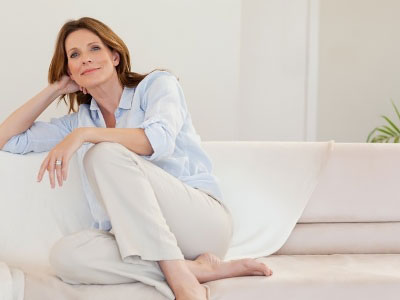 Do you ever feel the busier you become, the harder it is to remain focused and stay in control of everything?  Then you are not, I promise you, alone! Sometimes life can seem like you are always juggling and struggling, but not always winning as a result.
As a professional psychic, I have always been of the opinion that if we want something to manifest in the material world we have to get the inside of ourselves, as well as our lifestyles, balanced and more harmonious first. Otherwise, we would simply attract more chaos!
By putting ourselves in a healthy, positive and balanced place, we not only draw more abundance to ourselves, but we also achieve a less stressful lifestyle as a result. Read the rest of this entry »