Posts Tagged 'Meditation'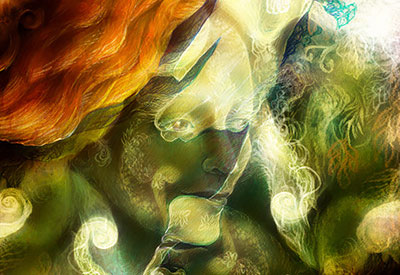 Why not let 2017 be the year in which you finally unleash the priestess that lies within, and so become a more confident and happy individual.
According to folk-lore, there is a trio of female archetypes, those being the Mother, the Maiden and the Crone – the latter often being referred to as a Witch or Wise Woman. Indeed, it is in the last and final stage, i.e. post menopause, that us ladies reach our spiritual peak.
In fact, the Crone side of ourselves is, incidentally, our priestess, healer and internal warrior, should we fully embrace it. The need for direction and guidance from others is no longer required. In short, we start to live life on our terms – without the need to apologize for doing so. Read the rest of this entry »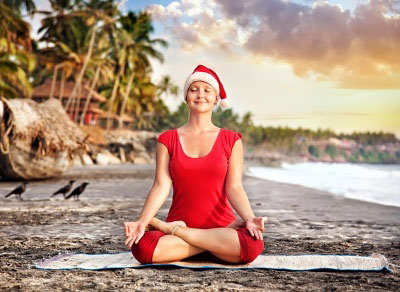 We are thrilled and delighted as always to join you here today helping you to open to more of who you are and who you came here to be. Feel the beautiful energy that swirls around you, moving in and out, up and down and through every cell in your body.
Your energy is best spent this week staying grounded and relaxing into the joy of the holiday season.
We continue our journey of wisdom and healing for many of you during one of the busiest times of your year that often creates much overwhelm in your mind, in your life with much unneeded and unwanted disharmony. We would like to assist you today in staying grounded and connected to your truth, to your soul. Read the rest of this entry »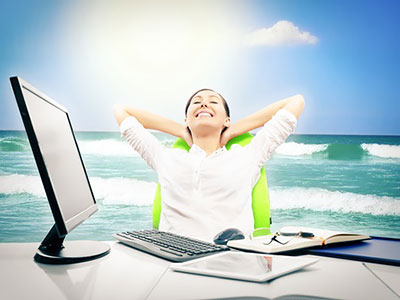 Have you come to a point in your life where you know that you no longer intend to settle for the way things are in your life? Or are you ready to consider that, perhaps, you actually allowed yourself to accept a less than ideal relationship, or situation? Then, as we head towards a new year, maybe it's high time for 'out with the old, and in with the new.'
So often my customers say, "It's just my luck, I should have known I'd be used again." Or they believe they will always attract the unavailable ones, the cheaters, or those with addiction problems. When a person's subconscious is being fed statements such as these, they are taken on board as gospel by our subconscious mind. If we have programmed our subconscious to accept such dialogue, it is what it expects, not just now, but in the future too. Read the rest of this entry »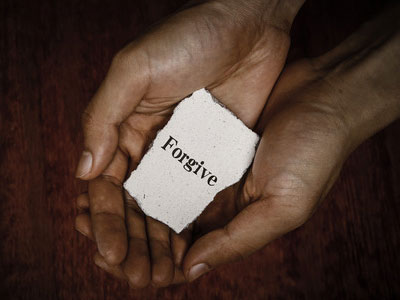 Self-forgiveness is so essential in today's modern world. With the festive season fast approaching, however, forgiving oneself is more important than ever, so we can enjoy our time to the full and not let guilt, self-punishment and blame get in the way.
As human beings we have all glanced at our calendars and cringed at the fact that we have overlooked a loved one's birthday, or not spent as much quality time with our family as we intended.  Equally, resentment can kick in when those around us tend to forget our birthdays, or fail to notice our efforts on the professional or home front. Read the rest of this entry »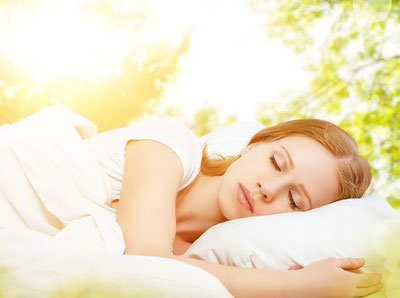 Insomnia is not only widespread these days; it is a negative influence which may lead to depression and anxiety, substance abuse, decreased mental functioning, and even suicide. With less than half of adults getting their optimal levels and duration of sleep, it's crucial that all of us look after that part of ourselves.
Relying on sleep medications can have long-term side effects, and after a while, we become dependent on them. Instead of using gimmicks or habit-forming medications to get more sleep, all you need are three natural ingredients and this simple recipe for a sleep elixir.
A natural sleep mixture is non-habit-forming, and provides benefits beyond better sleep. In fact, our sleep cycle affects almost every other part of our well-being. Read the rest of this entry »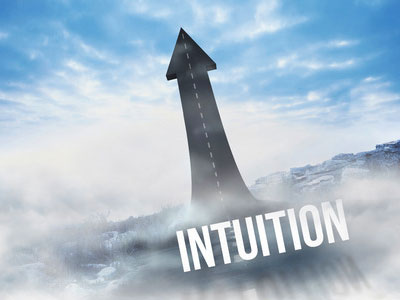 There are many benefits to heightening your sixth sense: increased self-awareness, being able to read other people and their energies more clearly, and predicting what's to come based on an internal instinct. You may question and second guess yourself far more than the average and maybe are looking for a change? But will it be as difficult as people lead you to believe? If you put in the work, and leave yourself completely open emotionally, then it can be achieved.
We are all born with the ability to 'see' and 'feel' beyond what's available to our normal senses. Some are born with a more in tuned sixth sense than others, while others may wake up one day and their intuition is heightened. But is it really possible to strengthen it deliberately? I've learned that it is, but you must be mentally, physically, and emotionally prepared for what's to come. To have energy interact with you on a higher level is exhausting. Read the rest of this entry »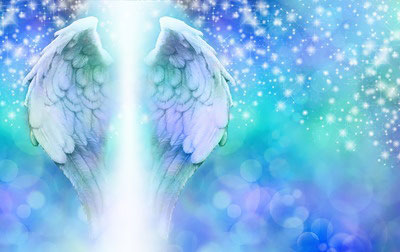 Do we really have angels that are with us all the time? If our angels never leave us, then why do we sometimes feel so alone?
Yes, we all have angels in our lives, several in fact. Our main angel, or guardian angel, accompanies us from birth until death. And no, your crossed-over relative is not your guardian angel.  A guardian angel goes through many lifetimes with you and knows all your past secrets and all your future secrets, even before you yourself are aware.
I'm sure all of our guardian angels shake their heads many times at each of us, with our irresponsible use of free will, and some of the unfortunate choices we make in our lives. I can picture my guardian angel at different points in my life, just throwing up her hands and saying, "Here she goes again – another bad life choice!" However I know she never leaves my side, which is my comfort in this lifetime. Read the rest of this entry »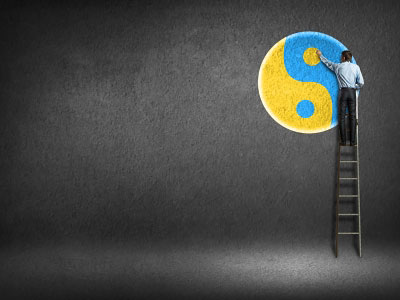 In modern society we are all about 'just do it' and 'no fear.' We worship Yang energy – the energy of doing-ness. The power of the flow, the wisdom of psychic guidance is the opposite – don't just do something, sit there! The problem is, we are afraid that if we hold still we are quitting, resigning, giving up, procrastinating. So we live in a culture that prefers to emphasize the Yang, and shy away from the Yin.
Have you ever tried to get through to a friend who will just not shut up? That is how it is for Spirit, God, Source, the Universe. When we don't hold still and shut up, nothing else can come in to guide us. We are then at the mercy of our crazy, human mind with its puny imagination, limited by the imagined boundaries typical of earth plane thinking. Read the rest of this entry »