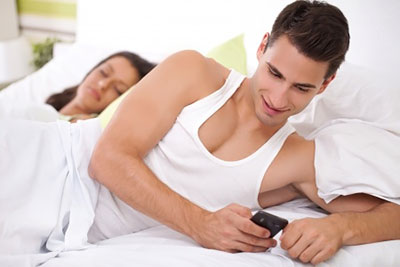 Is your partner cheating on you? Is your spouse seeing someone else? These thoughts can be life-changing in a relationship. It can create a wall that is very difficult to tear down, especially if it is not the truth of the situation. Yet, if true, it can also destroy a family.
There are several signs to watch for in every relationship that will bring the truth of the situation to you. However, you must be willing to act after knowing the truth, and not just sit there and be disrespected.
Phone Secrets
Does the cell phone get hidden when you walk into a room, after they have been fervently texting on it? Does it go in their pocket, or under a cushion? Does it go into the bathroom with them? Is it always by the bed, in a place that you could never access it? Is it password or fingerprint protected so you cannot see anything in it?  Has it become a third appendage attached to the person at all times? Are they chuckling, however won't show you what they find so amusing?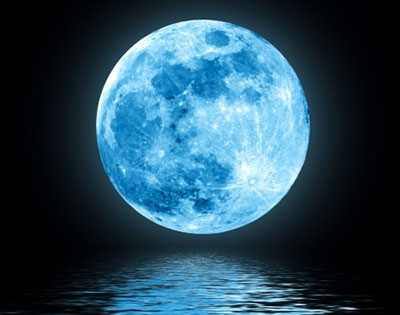 Today's August Full Moon is traditionally known by many names in different cultures. The Native Americans call it the Sturgeon Moon or Green Corn Moon, and some tribes also know it as the Red Moon.
In the Northern Hemisphere the August moon signifies that Earth's bounty is fully matured and ready for harvest. Wiccans and Neo-Pagans therefore often refer to it as the Wort Moon. Wort is an old-fashioned term for "plant" or "herb."
My favorite Moon legend is the story "Moon Waters" which originates from Colombia.
Many, many years ago there lived a man named Bochica who was highly honored among his people. Bochica was a very wise man and taught his people how to build sturdy homes to protect them from harsh weather, and how to plant fields and nurture them, so they would be able to reap the crops to sustain them until the next harvest. Read the rest of this entry »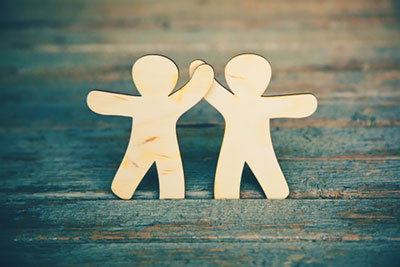 A popular question psychics are often asked is about finding one's soulmate. During readings many clients want to know if someone is their soulmate, or when they will meet their soulmate. Some also believe they married their soulmate, until their spouse left them for someone else. How could that happen?
From a spiritual perspective, a soulmate is simply a person that you have a past life connection with. That person may have been your husband, wife, child, parent, friend or even foe in a previous life. When you cross paths in this lifetime, there is an immediate connection, as if you have known them all your life. Read the rest of this entry »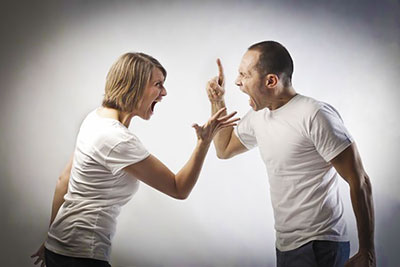 New research from UC Berkeley and Northwestern University revealed that the negative behavior of some couples during conflicts can causes physical symptoms. The study specifically revealed that outbursts of anger may predict cardiovascular health problems later in life.
This isn't anything many of us didn't already know. The spiritual community has always known that emotions are linked to health, and that our behaviors today can predict the development of negative outcomes in our future. The way you argue or fight will directly result in manifesting in your body, either immediately or over time. Read the rest of this entry »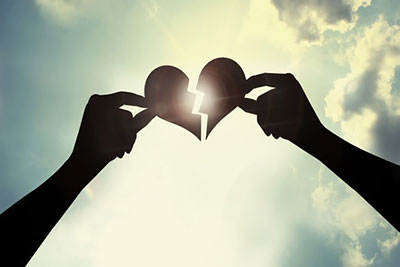 It is a myth that everyone is supposed to meet a 'soulmate' in this lifetime. Don't get me wrong, soulmate connections do exist, but this phenomenon is quite rare. It is a singular spiritual anomaly that is certainly not predestined for most of us.
In a world where intimate relationships have become extremely challenging to navigate, the search for the ever-elusive soulmate has become a contemporary obsession. We have co-created a modern society where detachment, loneliness and disconnection reigns supreme, despite our easy access to social media and communication technology. Against this background, the manic hunt for the 'love of our life' has become one of our generation's most profoundly tragic acts of free will.
In my view, the most disturbing aspect of this 'wild goose chase' is the fact that it is so often encouraged, or even set into motion, by well-meaning psychic readers and relationship coaches! Too many times, throughout my career, I have had to help pick up the pieces of a broken heart, or a destroyed life, after someone created false expectations for my client with the sweeping statement, "Yes dear, he definitely is your soulmate!" Read the rest of this entry »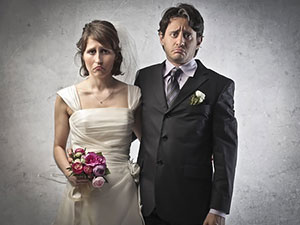 We are all ultimately looking for love and acceptance. It sounds so simplistic, but the reality can be far more complex. Confusing sexual attraction with love is more common that you think. At times it's not confusion at all, but a complete identification that this sexual draw means you've found "the one".  If that connection is only there in the bedroom, where does that leave you in the real world?
Connected energy versus sexual energy are two separate things.  Yes, together they can make for fantastic relationships, but more commonly,  the connection we feel is only a bond with someone over sexual attraction. Sadly, that fizzles out quickly if there is no foundation of friendship, kinship, or spiritual connection. Eventually, we wake up one morning looking at the other person thinking, "I don't know you and I don't even like you. It's over." Read the rest of this entry »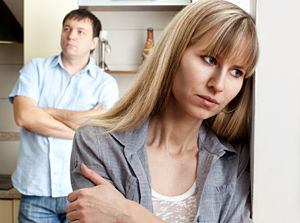 Some relationships are incredibly destructive. We often begin relationships based on convenience and fail to consider the necessary traits in forming a successful bond with another person. Traits such as trust, unwavering support and encouragement create the foundations for lasting relationships.
When a relationship is borne out of convenience, or because it's easy or inspired by wild, crazy, uncontrollable chemistry, it is bound to fail. A meaningful connection goes beyond physical presence and physical connection for it be lasting. Granted, these attributes help, but they fail to create lasting relationships.
It is easy to stay in relationships with people who are around us, even if they aren't serving us. We can tell ourselves that they add value just by their presence because they are convenient. Starting new relationships is work and requires getting ourselves "out there" and "finding" the person who shares our common interests, who encourages our growth and adds value to our lives, because of their unwavering commitment to the relationship and promise to make our lives better. It can take time to find this person and it requires work. But so does anything worth holding on to. Read the rest of this entry »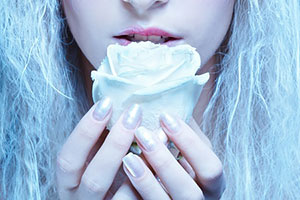 Each time we turn to unnecessary conflict, things turn into chaos. It stirs up the aura around each person involved. The ripples of anger and hurt affects everyone involved.
This doesn't mean we can't ever stand up for ourselves, or disagree. In fact, statistics prove that couples who never argue most often don't last in their relationships. A good storm now and then can clear up things and allow us opportunity to express the things we have been suppressing.
But often we hold it in for too long, and then it blows up. When this happens, the drama is often worse than it needed to be. We say things we later regret. We are even surprised by some of the things we say when we get this upset! Where did that come from? Read the rest of this entry »