Archive for the 'Mediumship' Category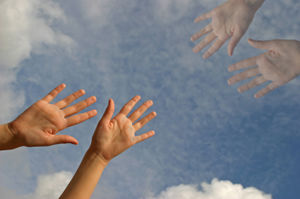 This is such an important subject I wanted to share some of my knowledge in the hopes that it may help others. I often am asked the question, "How do I recognize if my departed loved one is with me?"
When someone crosses over to the other side, they connect to us through symbols and signs mostly things we would not normally recognize in our daily life. Have you ever driven down the road and heard a song on the radio and then thought of someone on the other side?  This is their way of communicating to you!
A bird flying past you, a certain smell, a picture or an image that brings your loved one to mind is their way of saying, "Hey we are here." Dreams are also a way to connect to those that have passed, but we often do not recall our dreams after we wake up, so this avenue is less traveled by the spirits. Read the rest of this entry »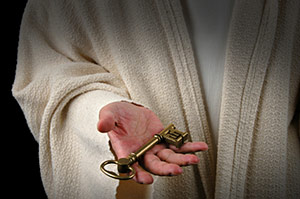 The system of help from spirit guides, while always being improved and corrected, is an ancient one and even in our world is well-recognized, and now quite advanced. Spirit guides need to be well-trained and are required to have lived in our material world, before undergoing a great deal of training in the spirit world, in order to be allowed to work as guides.
There are many forms that guidance can take and spirit guides become specialists in their field, before moving on to new experiences and new levels in the spirit world.
The Doorkeeper Guide is very seldom sensed by the individual, because they are chosen as a result of their almost perfect match to the individual. This guide functions as our protector from the spirit world. While this guide, like all others, cannot override our own choices. Read the rest of this entry »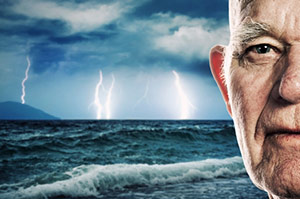 Physical death is not the death of the love you have for someone. When we die we continue to love all those we have ever loved in life and in all our past lives.
When someone you love dies they do not stop loving you, they continue to love you. I can say I am 100% sure that the love two people have for one another does not die after death. I would be willing to bet that that love is even intensified and maybe even deeper then the love the person had for you in life.
How do I know this you ask? I have had several conversations about life after death with my grandfather who told me many times if he could come back he would – he promised me this. He did come to me after he died and I was able to tell him I loved him, and it was definitely one of the best experiences I have ever had. Read the rest of this entry »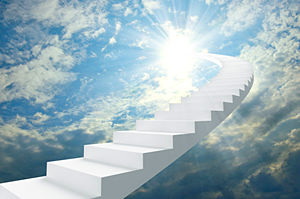 A middle-aged woman, Susan, recently came to my rooms for a reading. Susan is well-presented and well-spoken, and has an air of grace about her. Judging by appearances she seemed like any other lady in this age bracket, and when she walked through the door I was none the wiser to what she was seeking from the reading that day.
The first card that came up for her is a beautiful peacock, with lots of color and glamor. I was told through my channeling that this is how Susan presents herself, very distinguished, beautiful and majestic, and her partner has always told her how beautiful she is. However, I was also hearing that her partner is no longer able to communicate this to her, and as I passed on this message I heard a voice come into the reading – a dignified male voice. Read the rest of this entry »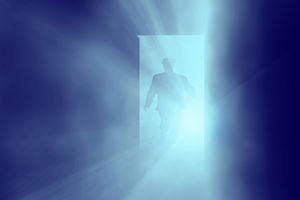 Early one morning, I recently received a message from Judy, a client of mine, to say her close friend had been shot and killed before dawn that day. Judy wanted to know if I could try and communicate with her friend.
It was too soon for spirit communication of any kind, but later that morning I did try and connect as promised. I felt we were dealing with a soul who was stuck, not quite knowing where she was after such a sudden death. I told Judy that we needed to help her friend find her way to spirit, to the light.
I asked her to remotely assist me in helping her friend in order to guide her to the light; I made suggestions to Judy on how to go about this. I felt that Judy's friend was temporarily earth bound and that our guidance and prayers would help her, even if she chose to remain close to loved ones for the time being and make her presence known, until they were able to find some peace with her sad passing. Read the rest of this entry »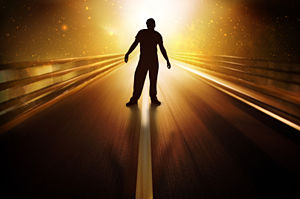 Recently, I had the pleasure of doing a mediumship reading for a lady whose husband had passed to spirit after 60 years of marriage.
She told me during the consultation that she wanted her husband to confirm something very important to her. Immediately, my guides said, "Yes, August 17th". As I communicated this message to her she cried with tears of joy, saying that they had lost their son several years earlier. His birthday was August 17th and the confirmation that she required was that her husband had been reunited with their son in spirit. Read the rest of this entry »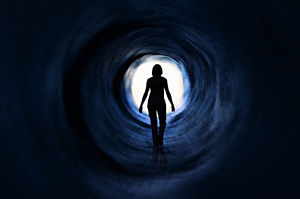 Catchy title, eh? Well, that pretty much describes exactly what happened.
It was a day just like any other. I was alone at my Arizona home, preparing to begin a psychic reading for myself, to look at my future. More specifically, I wanted to know where I would be living in 2013. I knew my mother, who lives in Indiana, was scheduled to have a colonoscopy that day, but it was not on my mind at the time of my reading.
As it usually takes more energy and focus to perform a psychic reading for myself, rather than for my clients, I was setting the mood with candles and incense, as I cleansed the energy in the room. I sat down, grounded myself, greeted my spirit guide, and started to slip in a gentle trance-like state – all usual for my self-readings. Read the rest of this entry »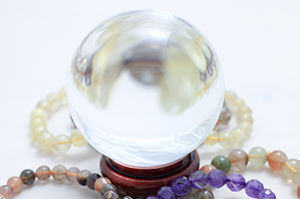 The crystal ball is one of the most powerful transmitters of psychic energy. As a divination tool the crystal ball will induce psychic visions my opening up the third eye chakra center of 'seeing'.
When the third eye is open, symbols and pictures will first form in the mind's eye, and then be 'seen' in the reflective surface of the crystal ball.
The crystal ball can also induce psychic feeling, through the strong magnetic field that is around it. This magnetic field can open up the heart chakra center of feeling. To induce psychic feeling and visions, put both of your hands on each side of the crystal ball.
When reading the crystal ball we interpret what we see and feel from the higher self. The higher self is that part of our consciousness that is all-knowing. Read the rest of this entry »