Mediumship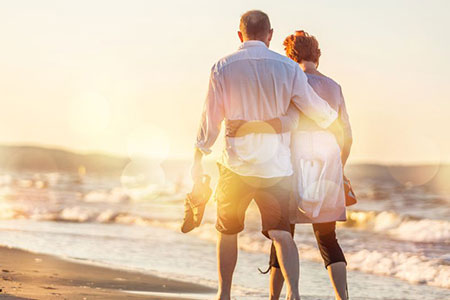 I did the most interesting and heartfelt psychic reading the other day. Once it was over, I thought about my responses as a reader for this particular subject matter and how we live and, hopefully, learn. This was a case of lost love come back around again, after many decades of separation and years of wondering 'what if?' My client had loved and lost her soulmate when they were mere teenagers, many moons ago.
The parting had not been easy or a willing one for either of them, but our parents' opinions when we are a certain age often tend to determine our decisions and choices. The two lovers parted ways and went on to lead their separate lives with other people, but in their hearts they never forgot each other. It took a long time, but their paths did cross again – this time with life at the helm, instead of their parents' wishes and decrees.
Their original parting was so painful for the woman that, although she was so happy to see him again, she could not help but react from a perspective of fear and panic. She approached their reconciliation from the then place, which was one of loss, confusion and grief.
During a reading on this matter, it was immediately apparent that there still were many rivers to cross. The first words from me were: "There is so much love here waiting to happen!" Little else seemed to matter much at all. But the client was still stuck in the past.
Then a pearl of wisdom came from Spirit. "Right now is right now," the Angels confirmed. "We would not have brought the two together were there not unfinished business and love here to attend to. Tell her to release the past and take the leap of faith. Once she releases it, she will be able to see the now. Then she can proceed from an open heart, not from the fear of loss. She won't experience the same scenario again, or have it re-enact itself, because she will have released the past. It will literally be a new lease on life."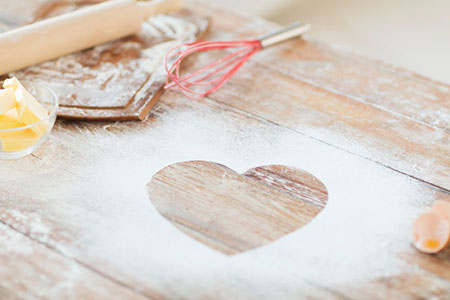 I had an unusual childhood as the member of a psychic family. I also grew up in a haunted house, which is something we did not openly discuss in those days.
One particular 'ghost' story is something I will never forget. It was one of those unusual instances where my psychic abilities would not provide any of the answers. It was also an incident that would change my family forever.
My mother was terminally ill and shortly before she passed we were sitting in the living room talking to her. She kept referring to this woman she saw cooking dinner in the kitchen. She described the woman as being in her early 60's, with an apron and light brown hair. My mother was not pleased that this stranger was busy cooking in her kitchen. What was she doing there?
Although we are a highly intuitive family, none of us saw or felt the presence of any 'woman' at that time. There certainly was no ghost in the kitchen. If there was, we would have sensed something. We were not sure if my mother's words were merely a side-effect of the medication she was on, or whether she was getting ready to leave this life, which may have been causing her to hallucinate. None of us really knew what to make of the strange 'woman in the kitchen' she kept seeing.
My mother passed away shortly thereafter. About six or seven months later my father announced that he had met a new woman and that he really liked her. Time went by and one day my father told me he was going to ask his new girlfriend to marry him.
I had never met the lady before and not knowing who she was I wanted to be sure if she would be the right person for him. What if she was just trying to take advantage of him? But this time my psychic abilities let me down. For some reason I just could not pick up on who this woman was that my father was planning to marry. This is something that sometimes happens to psychics when they try to read for themselves, or for the people close to them.