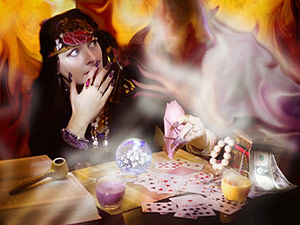 As a psychic it is not easy to find the right psychic to read for me. Like many psychics, I can do readings for others, but I can't read for myself. But trying to find the right psychic for me is like buying a car or a house – it is a process and a challenge!
Just like a house or a car, you look for a psychic who offers you certain special features that will suit your unique needs. There are so many psychics out there, who do you choose from?
When I was younger I needed the guidance of a good psychic from time to time for my love life. This was before the Internet. I remember deciding to take a bike ride on my 18x speed to find a psychic. Along the way I noticed a lady was moving in to a new psychic store, and she already had her sign out, before she was completely moved in. So, I decided to stop and talk to her, and she seemed really nice. Read the rest of this entry »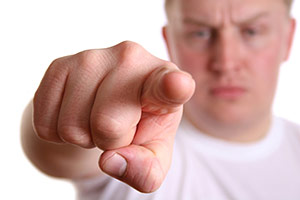 Why do people judge others? Have you ever walked down the street and someone would give you a weird look? Have you ever been in a store and someone would discuss you behind your back?
The reason I feel the need to be bring this up is because I get many calls on a daily basis where a client would tell me how someone has judged them or said something to hurt their feelings.
A week ago I had a caller who was upset, because the person who judged her believed that he can walk on water, and whatever he does in life… he is better than others. I felt bad for my client and I told her that she is better than what this man was telling her. He was trying to push her buttons. I feel when someone puts another person down by judging them, it is because they are trying to make themselves feel better. Read the rest of this entry »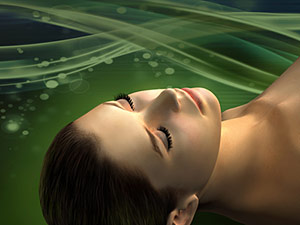 Dreams are a very powerful tool in our spiritual lives. I sometimes receive calls from clients concerned about their dreams. If you search in books, or on the Internet, you will find that there can be many generic interpretations of a dream. But the best way to get to the heart of the matter, is to have your unique dream interpreted by a dream interpreter or psychic reader.
When I do dream analysis I would ask the client questions about the dream, for example if it was in color or black and white. I feel that dreams come partly from the heavens, but also from what had happen to you that day. I had a dream once about a client's voice and later that day got a call from that person – and they had something happen to them. I know that some dreams can go very deep if you're in the last stage, when you're sleeping. And if you have the TV on, that can affect your dream at that time. Read the rest of this entry »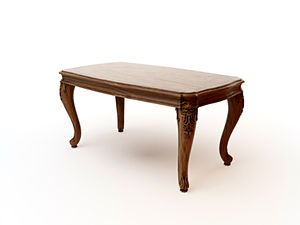 When I met my wife and we started to date, I had a hard time to open up to her to tell her I do psychic readings.
Ironically, there was a psychic lady who lived about four miles down the road who told her she was going to meet someone who lives nearby, that he also does psychic readings and that we were going to get married. She told her several other things too. She said this man you will meet went to the same high school, you have a past work connection with his family and he will one day help your sister in a time of need.
A year after we got married, we discovered that my wife used to work for my cousin Charley and that her brother is the supervisor at the same workplace. So, later that night I called  my cousin and he confirmed all of it for us. Read the rest of this entry »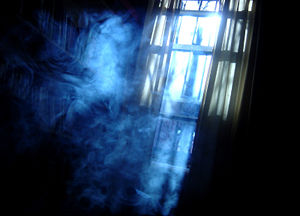 Last week I saw something I never thought I would, even after years of living in a haunted house. I bought a brand new house in 1992 for this every reason – no more hauntings, apparitions and paranormal activity! I really never thought that my new house will become haunted too.
On February 9th, 2013, I was in the living room talking to my wife and I noticed that my three year old puppy, Peppermint, was standing in the kitchen looking up at the ceiling and wagging her tail. It seemed as if she was looking at something, or someone. I joked with my wife and said, "Look, Peppermint is looking at ghosts!" Peppermint was walking slowly, the way she usually does when she is approaching a person for the first time. Then suddenly she backed off really quick, but she did not bark. She was intrigued and cautious, but certainly not frightened. The scene reminded me of something I saw on a paranormal investigation TV show recently, so I followed my intuition and went to my computer room to grab my digital camera and my digital recorder. Read the rest of this entry »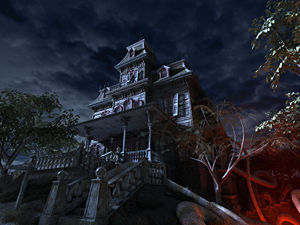 For some time my wife and I had been looking for a new home. Being psychic has always been helpful when one goes house hunting. Growing up in haunted home, I am always very cautious about the properties we consider. Experience has taught me that it is not always the house itself that is haunted – it can also be the land that the house is built on.
Currently we live in the countryside. Yes, we do have one traffic light, and yes, we do have a chicken stand. We wanted to look for something that would offer us a brand new beginning. We have gone through many realtors, of whom none had the patience  for us to find the right house.
My wife eventually found a lady named Alice, from another town. When we met her, we told her we wanted a good size house with some land and an outbuilding to run a small business. I told Alice that I did psychic readings and when I walk into a house I could pick up on any spiritual energy that may be present. Our new realtor thought it cool that I had psychic gifts, and I told her it does help when looking for a house. Read the rest of this entry »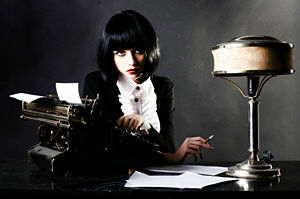 I sometimes get the impression that ghosts or spirits play jokes on us to get our attention. I was watching a 'ghost hunting show' last week on television and they had a section about items going missing in haunted homes. My wife said it reminded her of the time when the same thing happened with my mom's silverware set after she had passed away. Mom certainly made her presence known in this way.
My in-laws gave us many gifts for Christmas this year, and one of the gifts was lamp. Interestingly, for the past six months I began buying several small lamps at thrifts shops and yard sales. I never used to have such a penchant for lamps, but now I own a total of six – including the one we received as a Christmas gift. Read the rest of this entry »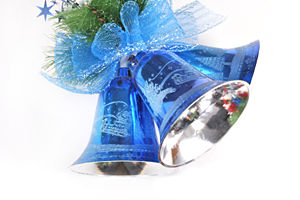 With Christmas upon us I have been hearing church bells every Sunday in recent weeks, just like in my younger years. Going back to those years in my mind, I can remember being very young when my mother was stopped by a man who told her he was the new pastor at this church far from our house. He looked younger than my parents and he asked my mother if we had a church that we go to. She told him we did not and the man gave us an invitation to attend his church.
Since this church was reasonably close to where I grew up, it was fun to walk there at first, but after a while it seemed like forever. But my mother made a promise to us kids that after church we could get a soda pop or an ice cream cone if we were good. Mom knew how to persuade us kids to go to church without a fuss.
When I first looked at the church is seemed big, but it looked very different from the Catholic church across the street. We opened the doors and were greeted by two old ladies who handed out the programs for the service. They also told me that I would meet my mother down here in the same place after Sunday school. Read the rest of this entry »