The Psychic Whispers Of Spirit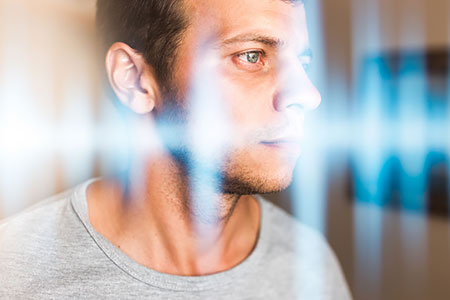 Have you ever heard mysterious whispers? If so, what were they trying to tell you? Well, growing up in Columbus Ohio, I often heard whispers or someone I could not see who seemed to be trying to tell me something. Today, I know this is known as the psychic sense of clairaudience.
I could not understand these whispering voices back in the 1960's, and it was certainly not something you would talk about. Things like paranormal phenomena, mediumship and psychic abilities were simply unheard of in my community! It was different then, not like today.
These days we have easier and more open access to paranormal and psychic books, videos and information sources on the Internet. Nowadays you can just log into your computer or tap your phone, and find something about these subjects; or you can switch on your TV and stream your favorite channel. It seems almost every channel you turn to has some of other program about paranormal or psychic phenomena these days.
I never had the opportunity growing up to tell my parents the truth about my clairaudient ability. It was bad enough that I was able to see stuff and that I knew what would happen in the future. The fact that I heard 'whispers' I simply had to keep a secret! But now I know when you have a gift like this, God gave it to you, because he has a plan and purpose for your life.
When I hear these whispers, I have learned to tune into what they are trying to tell me. Sometimes it is my mother or father, who passed on, wanting to tell me something. Sometimes it is my spirit guide trying to get my attention.
Being a psychic my ability to hear these 'whispers' gives me a better understanding and access to valuable insights, but it can also be very challenging. For example, my wife and I have been house-hunting for some time now. I was amazed to discover in how many houses I would suddenly no longer hear the realtor or my wife speaking to me. Instead I heard whispering voices asking me questions like "why did I die?" and "Can you help me please?" or "Where have they gone, why are they no longer living here?"
All of those experiences may result more from having certain tendencies or early abilities, than from simply believing in the possibility of contacting the dead if one tries hard enough ~ Dr. Adam Powell
Many times I walk into a house and then walk right back out! The 'whisperers' know that you can tune in to them, and they would like to know why you're in there. If you go to a family reunion, or for a visit to a retirement home, the 'whisperers' are all around you, but you can't hear them.
Every time I went to the home, to visit my father, I would take my portable DVD player to watch a movie with my dad. I always had to block out the 'whisperers,' because as soon as I open the doors to walk down the long hall to my dad's room, I would start hearing things, and seeing things. I made it clear to them, however, that at these times I am only there to visit my father, and asked them to kindly leave me alone.
There was also the time when I got a missed call notice on my phone from my grandfather. Soon after that phone call, I find out that my aunt actually discovered him deceased more than two hours before the time of that phone call! Was it a phone call, or a whisper from spirit?
I was four years old then, and I think it must have been the next summer that I first heard the voices.
Black Elk
About The Author: Raymond

Growing up on the streets of Columbus Ohio, Raymond learned at a very young age that he was gifted in many ways, including the ability to read someone's eyes and using a regular deck of playing cards to read the future! His mother was from a Native American family, namely the Black Foot tribe, and his father was German. Raymond discovered that both sides of his family had a psychic legacy. Over the years he has gained additional knowledge from books and by talking to trusted family members. Raymond has been doing psychic reading for others for over 3 decades, and over the years he gained many loyal clients from all walks of life. Visit Raymond for a reading at PsychicAccess.com


This site uses Akismet to reduce spam. Learn how your comment data is processed.