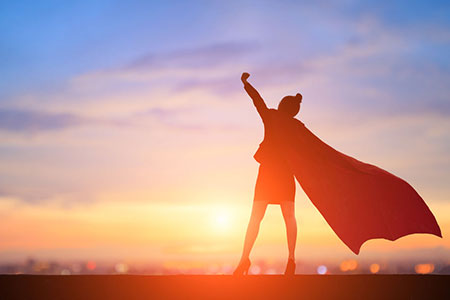 Of all the relationships in our life, none is more complicated or important than the one we have with self. And the cornerstone of this relationship is self-trust. Unfortunately, it is easy to damage the trust we place in ourselves. Why? Because all of us have or will make choices and decisions that don't produce the desired outcome.
A relationship fails and we blame or question ourselves; a job opportunity eludes us; or a friendship fractures beyond repair.  We lose self-trust when we don't achieve a goal, whatever that goal may be. Then we may begin to question our own abilities, our dreams, and our worthiness to have them manifest in our life.
Every time we replay an event we label a failure the doubt in our own judgment and our self-worth increases. Self-confidence stems from self-trust, so the cycle can be a vicious one.
So, how can we repair self-trust? First, decide to give yourself a break. You made what you believed to be the best decision or choice in the moment. If you are saying, "No, I didn't, I know I should have done…," then stop and choose to forgive yourself for not trusting your instincts in that moment. Holding a grudge against yourself only assures that the pattern will repeat.
Next, decide to honor your emotions. If you have made choices and decisions that you perceive as a failure, then the tendency is to begin to substitute the opinions of others over our own intuition, desires and dreams. This pattern can lead to co-dependency, confusion and fear. Self-trust is harnessed when we follow our sacred wisdom, instead of looking outside ourselves to provide inner peace.