Samhain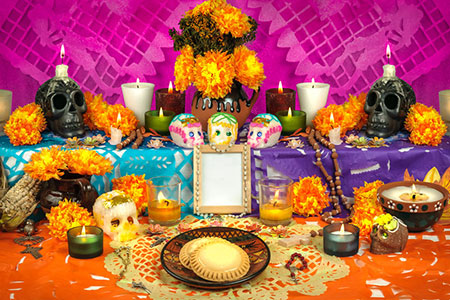 The Wheel of Fortune in the Tarot signifies change and transformation in our lives. We are now moving into a new season, but also other changes are coming. We can feel them! When we live close to the seasons and cycles of life, nature assists us through this transformation.
As the wheel turns, we come into the time now of Halloween, Samhain, Hallowmas, and then All Souls' Day to honor our ancestors. Our elders are many: the ancestors, the wisdom keepers, our inner wise one, as well as those who give counsel and pass it on to those who seek them out. They are the healers of old and can come through as ancestors or guides.
These wise ones can slip between the worlds, transforming inner reality into outer reality, reminding us that we can too. They ask us: what do you want? What is your dream and vision? What's holding you back?  What are you willing to give up for something greater, a bigger vision? What needs to be healed? What would you do if you tapped into, and trusted your own wisdom?
Our European sister, the Baba Yaga, Hecate, the Greek Goddess of the Crossroads, is someone I deeply connect with, as is Mother Mary and Archangel Azrael. In my practice one of my specialties is working with those going through transitions and metaphorical crossroads of all kinds. Crossroads are places of power. It's a place where we can give an offering of gratitude, or petition, or prayer.
At this time of the year the veil is thin, a time when we celebrate and honor our ancestors. There are many ways we can do this, for example by changing up our altars or creating a sacred space where we can display pictures of our loved ones, friends, pets, and adding things around it that they loved in this life, along with candles, and flowers.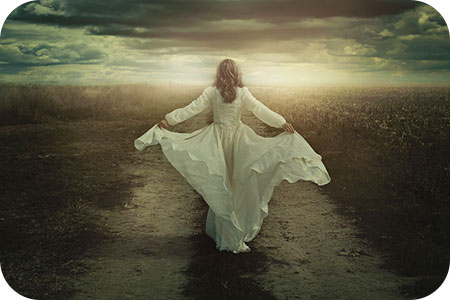 I have been receiving visitations from the very kind spirit of a lady for the past year and a half. Through automatic writing I was able to find out her name. Miss Emeylia.
She came by foot in her flight to freedom and was staying where I had found her, but ended up dying there decades and decades ago. There is the remainder of what was once an underground shelter in the basement of a popular restaurant, which I often frequented when I first saw and met her. She followed me home and has been here ever since.
I was finishing up doing a Tarot reading on the night before Halloween, before getting ready to do my Samhain ritual, when I caught a silhouette of Miss Em standing in the doorway of my living room. She was smiling at me and it looked like she had something to share, almost like she had a huge surprise or secret and was trying to keep it contained. She became more and more visible. She telepathically told me she was ready to move on. That she was ready to leave this place and go on to the next world.