Posts Tagged 'higher consciousness'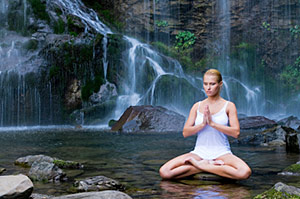 I have been practicing meditation for 34 years. Falling into a state of meditation is now a habit; I can now leave the world of conscious thought for a very short period of time and become refreshed. If I lie down, or even sit in the right mindset, I find myself transported to a place of absolute inner peace.
Meditation is not a religious activity; it is instead a listening activity. I was taught to let go of all thought. "No mind," is what my Renzi Zen Buddhist teacher called the practice. It has become a 'letting go' of the thousands of thoughts passing through my brain every day. We have all heard the saying, "Let go and let God." I often wonder how any of us can even hear God. Read the rest of this entry »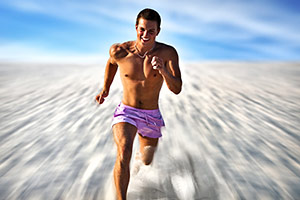 To become more, to expand, and to seek more complete expression is inherent in our human condition, because it is an innate quality we possess due to our original spiritual nature. 'Increasing' or 'becoming' is what drives the expansion of the entire Conscious Universe.
We are each of us a mirror reflection of the Universal Source; we are created in the image of the Divine. We are a perfect imprint of the magnificent Holographic Web of Consciousness. And because we are spiritual beings who reflect the Divine in physical form, we also possess the innate qualities of Divinity. We are self-aware and conscious; we have the capacity for reason, sentience, imagination and creative thought; we command creative freedom and the metaphysical power to manifest; and we have the capacity for complete self-actualization, individuation and transcendence. All these qualities are the expression of our inner Divinity, a direct reflection and extension of the Higher Self. Read the rest of this entry »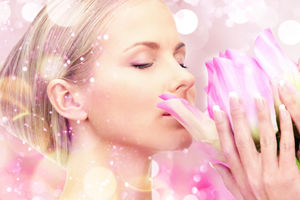 Many people desire to have a mystic experience. They wish they could see an angel, an apparition, have a vision or hear the voice of the Divine. Many people consider other individuals who have seen or heard such things as being very lucky. But luck has nothing to do with it; nor does being a saint or a strict religious person.
The key to having a mystic experience lies in taking the time to connect with the Divine in the silence of your own soul, or meditating on spiritual things. We have to connect with Spirit in order for Spirit to connect with us; and then we have to get out of our own way. Read the rest of this entry »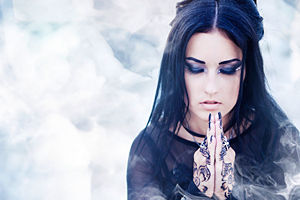 George Michael sang about it, prayers have been written about it, songs have been sung about it… and yet it remains a mystery to so many. So, I put forth this question to you: what is faith and where does it come from?
Right now there is either silence on your end, or a rapid fire response. Or maybe you are saying, "Well, let me think about it."
They say faith moves mountains, but then that begs the question: do you have Faith in faith? That's a different concept altogether – one that must be looked at.
It's easy to go to your preferred place of worship on Saturday, Sunday, or Monday, or whenever it is that you attend. Lovely. Absolutely. Without a doubt. There you show your faith. But what happens the rest of the week? This is where Faith in Faith comes into play, and without it you don't even get to pass go. Read the rest of this entry »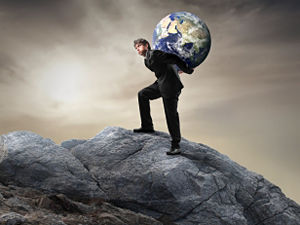 It is not true that we must live a challenging, tormented life to learn certain spiritual "lessons". Believing that we are here to "learn" is merely a justification that some folks offer to make sense of the bad things that sometimes happen to good people.
The irony is that those who choose to believe this myth will most likely have to face one trial and tribulation after the other, just as they expected. If someone's life is awash with "weeping and gnashing of teeth" it is often because they choose it to be so.
The hardship and suffering we see in this world is mostly man-made. Misery is something we inflict on ourselves, and each other. It is not of Spirit, Source or God. Read the rest of this entry »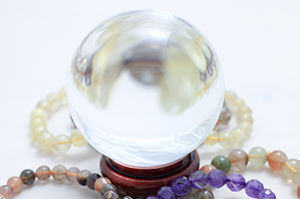 The crystal ball is one of the most powerful transmitters of psychic energy. As a divination tool the crystal ball will induce psychic visions my opening up the third eye chakra center of 'seeing'.
When the third eye is open, symbols and pictures will first form in the mind's eye, and then be 'seen' in the reflective surface of the crystal ball.
The crystal ball can also induce psychic feeling, through the strong magnetic field that is around it. This magnetic field can open up the heart chakra center of feeling. To induce psychic feeling and visions, put both of your hands on each side of the crystal ball.
When reading the crystal ball we interpret what we see and feel from the higher self. The higher self is that part of our consciousness that is all-knowing. Read the rest of this entry »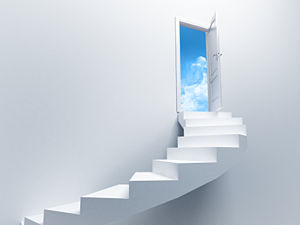 The medium is a bridge between the physical and spiritual planes. The medium acts as a channel to access wisdom from both your spirit guides and angels on the different spiritual planes.
These spiritual planes represent different levels of consciousness. The higher up the ladder of consciousness your spirit guides are, the more advanced they will be in their knowledge.
Spirit guides and angels are the master teachers who assist us with the lessons we need to learn on the physical plane of experiences. These planes are known as the mental, astral, causal, akashic and etheric planes.
On the mental plane spirit guides and angels help us develop our intelligence though the transmission of thoughts and ideas that can advance our level of spiritual knowledge. Read the rest of this entry »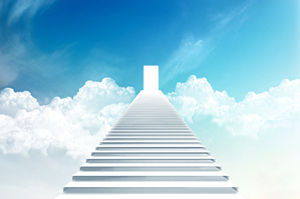 Death is a transformation period of the soul. When you take off the coat of your physical body you will put on a new coat which is your spirit body. The spirit body is the vessel though which we continue to have experiences and learn in the afterlife.
The spiritual planes in the afterlife are a ladder of consciousness that you can climb as you reach higher states of spiritual awareness. The plane in which you are in the spirit world will depend on your level of spiritual development.
The astral plane is a place where you can view all of your past life lessons. It is also a plane for healing.
The causal plane is where you can connect to the wisdom of your soul, to know your true purpose. Read the rest of this entry »