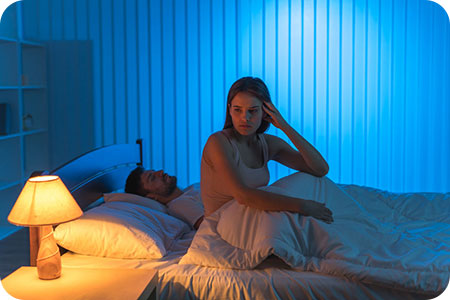 Disturbing, chaotic dreams or nightmares involving terror, violence or intense frustration can be extremely disturbing for the dreamer. When these dreams come around, it is not unusual to find yourself suddenly waking in the middle of the night, sitting bolt upright, shaken, and in a pool of perspiration. Some of my clients' dreams are so hectic, they even ask me if they are possessed, or being punished!
Dream interpretation psychic readings may reveal that such a nightmare reflects a traumatic occurrence from the client's past, which they fear may occur again. Constant fear of history repeating itself may be invading their thoughts. When we are emotionally and mentally in a place of darkness, our every thought tends to become distorted by fear.
My clients usually hope to find some enlightenment as to what their hectic dreams can possibly mean, and I do my best to interpret their nightmares the best way I know how. It can be most helpful when a psychic exposes the root cause of a frantic dream.
But I also do recall a dream expert, who gave a talk at a psychic fayre once, saying, "The very best person to interpret any type of dream is the dreamer themselves." What a psychic can do is give their insight, but their interpretation should resonate with the client. Continue reading →