Published
April 30, 2021
|
By
Tracey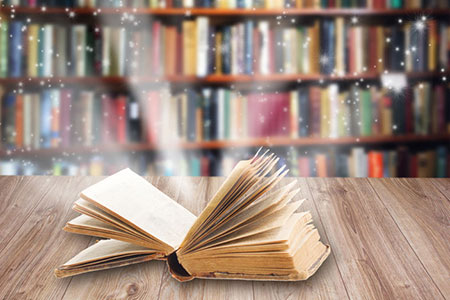 Synchronicities seem to be coming fast and furious these days! These magical 'coincidences' in our everyday world open us up to the Divine Flow, making us feel like we have the key to the 'Matrix.' Is it because our spiritual DNA is changing, or is it simply that our focus is now where it had not been before?
The more we become aware of something, the more it enters your daily experience. But it's also like a boiling pot of water and constantly looking for synchronicities can begin to feel like a guilty obsession.
Of course, many of us are going somewhat 'nuts' these days during the pandemic, and we're searching for deeper meaning while waiting out the crisis. When synchronicities occur these days, they indeed feel like gifts from the gods, and one should never look a gift horse in the mouth.
But that's precisely what I did about three weeks ago.
My daughter is a young and gifted writer and actress. She recently graduated from a prestigious performing arts school, and her first novel was published this year. She also began working as a theater critic just before the pandemic hit and Broadway went dark, stalling career before it could even properly launch!
I urged her to return home for the lockdown and stay with me, while we waited out the pandemic together. She used this time to write articles for online publications and even landed an acting gig on Zoom. She also successfully pitched a project to a female producer in Hollywood, who graciously took her under her wing, slowly mentoring her with a promising script.
All of this was great, but she feared her trail-blazing would soon grow cold again, and she was hoping to find additional opportunities or prospects.
Posted in

Career, Intuition, Life Design, Metaphysics, Paranormal Phenomena, Psychic Phenomena, Spirit Guides, Spirituality
|
Tagged

art, awareness, childhood, coronavirus, creativity, destiny, divine guidance, divine inspiration, divine intervention, divine timing, doppelgänger, energy flow, fate, guidance, gut feelings, inner guidance, Intuition, luck, magic, memories, opportunities, pre-destination, precognition, premonition, prescience, presentiment, psychic awareness, psychic guidance, sign, signals, signs, Spirit Guides, spirit messages, spiritual awareness, spiritual guidance, synchronicity, talent, writing
|
Leave a comment