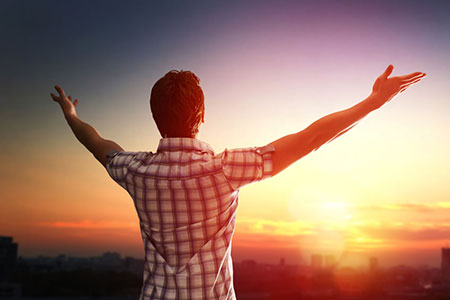 The Covid-19 pandemic has been causing many of us to face some of our life issues that may not have come up otherwise, had we not been under so much stress, while isolated from external social support.
The times we are going through remind me a lot of what the United States went through after 9/11. People were scared, and our lives changed. Some of us questions our purpose and our future: our lifestyles, our goals, our dreams. Many homes overnight became fortresses of self-isolation. Air travel became an issue. Many things we took for granted changed literally overnight. Sound familiar?
At first it was a matter of fear, anxiety and self-preservation. Then the effect on our emotions, choices and attitudes kicked in. Many people became more humble, patient and kind. We were more unified than ever, similar to our mindset during World War II, when a nation came together with one goal: to protect and defend what they loved.
Back then, people planted gardens, and bought bonds to support the cause. Industry became a place where women could play a more significant role in manufacturing and engineering. All for one thing, and one thing only: to secure our freedom. Covid-19 has brought with it similar challenges and adversity. What remains to be seen is how we will choose to respond and what good might come from it. I believe we will ultimately beat this crisis in the same way we have done in the past, both as individuals and as a nation. We have done it before, and we will do it again.