Crystals & Stones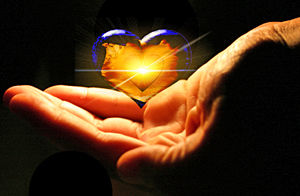 You may be familiar with the myth about the city of Atlantis and the civilization that is believed to have once lived there.
The inhabitants of Atlantis are also believed to have been very advanced spiritually, much more than we are today. They were a psychic people and possibly communicated telepathically. They were able to build amazing structures and move impossibly large objects, and also do other amazing things that would be unheard of at that time.
The Atlanteans also used crystals, like some of us do today, and they had a higher spiritual or cosmic consciousness. It certainly must have been a very saintly realm.
But, as the story goes, there came the influence of a dark, negative energy that made material things look more and more attractive to this advanced people. They turned to material desires and increasingly sought material gain and self-indulgence. Continue reading →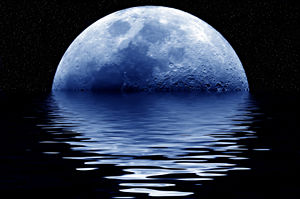 Oh, the Moon! How I love the Moon. What's not to love? I love watching the moon dance on the lake's surface outside our home or just to observe it in the night sky. It is so healing to me.
I remember going outside and just basking in the light of the Moon. I remember waiting for it to be full and then putting a big bucket of water in the garden. I would let the light of the Moon reflect on the surface and I would prop up my feet on either side of this and just go into the alpha state and meditate.
To this day I will wash my precious stones, like my moonstones and agates, with salt water. After that, on a Full Moon, I will let them absorb the light. I feel it recharges and cleanses them.
I always agreed with the school of thought that the Moon affects the fluids in our bodies, just like the tides of the ocean. I also view the Moon as a lovely lady who is in charge of our emotions and feelings; she is the 'bringer of moods'. Continue reading →