Posts Tagged 'superstition'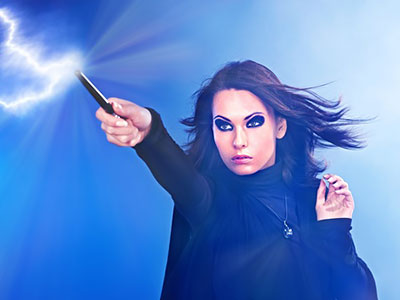 Why do people believe in curses? Can someone place a curse on you? It is my belief that a curse can only exist in your own mind.
Some call it 'negative energy,' but you create your own energy – and it could be positive or negative. Negative energy is not a curse and you have the power to change it at any given time.
Wikipedia defines a curse (also known as an imprecation, malediction, execration, malison, anathema, or combination) as any expressed wish that some form of adversity or misfortune will befall or attach to some other entity: one or more persons, a place, or an object. But in my experience, most people who believe they are cursed, are nothing more than victims of their own thought process. Read the rest of this entry »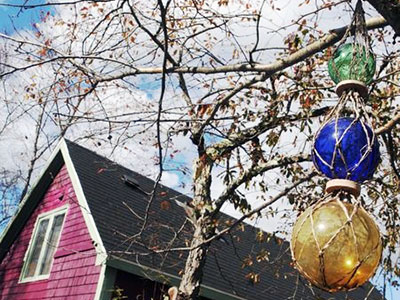 To be perfectly truthful, witch balls freak me out a little bit. I was in a room once where a whole bunch of those hollow spheres of colored glass were hanging from the ceiling… and they all started moving! There were no windows open, no fans, no air-conditioning, nothing in or around the room that could have caused the kind of movement I saw that day. But I've decided to confront my fears head on.
If you've never seen one, witch balls are semi-transparent glass orbs that look like Christmas ornaments. They typically hang in windows or gardens. Witch balls take on many different forms and names: gazing balls, garden globes, spirit balls, and so forth. What most people do not know is that they originate from an colorful legacy of legend, myth, magic and superstition. Read the rest of this entry »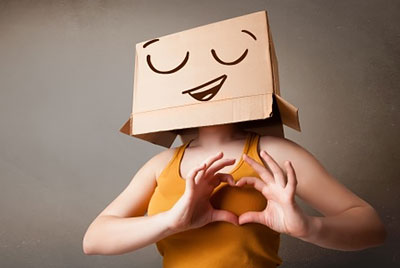 Living among the muggles* I have spent decades hiding my secret life as a spiritual being. I remember as a child being terrified thinking my mother (a therapist) might put me in a funny farm. I even made my big brother promise he would not let that happen! Poor guy. He was worried for me too…
I was always so strange. I was a full-blown flower child, a starseed who thought the world existed for us to share, and that we are meant to support each other. And for decades I was able to live in and create that around me. I look back now and wonder how I managed not to get robbed, raped, or killed? I wandered through most of my life trusting absolutely everyone. Read the rest of this entry »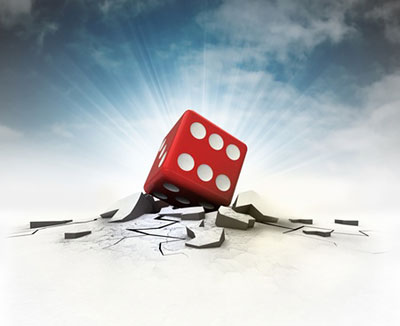 A bone throwing reading I did for a client recently prompted me to go back to some of my old notes on using dice as a divination tool. Using dice to divine is known as Astragalomancy.
Many of my clients are fascinated by some of the unusual items to be found in my bone-throwing divination pouch. I have some interesting pieces, from the original animal bones I was given during my training in this shamanic art, to crystals and other trinkets which all have a special personal meaning to me. Because of the special meaning attached to each item, it often adds extra depth to an interpretation. I also use different types of dice, which I combine with the bone throwing, including the more familiar dice with numbers to some I have with African wildlife images carved into them. Read the rest of this entry »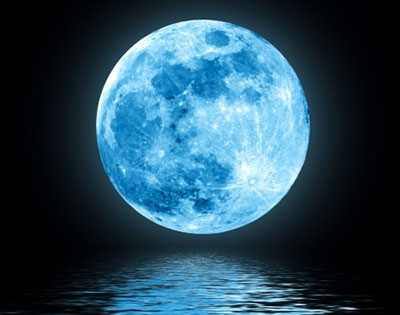 The Choctaw knew today's full moon as the "Cooking Moon," while the Chinese traditionally call it the "Wolf Moon."
Choctaw tribes are considered among the oldest on the North American continent, peaking between 800 and 900 A.D. and their homestead was in the place we now call Mississippi. Lore says they were the first in the land and that a relationship existed between the Choctaw and the Mayan, Toltec, Incan and Aztec civilizations. Research appears to back this up.
The Choctaw divided their time with the light – day was day and night was night. But, if a wrong was committed at night, it might be seen by Mother Moon, a Star Child or The Fire, and you would be reported for your indiscretion and called to answer for it. The Choctaw considered fire to be a gift from the Sun deity Hashtahli, for the Choctaw to be used to cook their food, ward off wild animals and furnish needed light during the hours of darkness. Read the rest of this entry »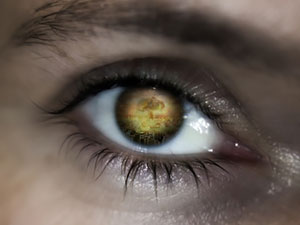 Clients frequently ask me, "Do you ever see anything bad?" My answer is both, yes and no. I feel I owe it to the client, when I see something that looks negative or difficult, to make them aware of it. However, I feel it would be irresponsible as a psychic to predict such future events without also giving them a way to avoid it, modify it, or correct it. The study of Astrology taught me that, while we may not be able to change the event, we can change how we react or respond to it.
For example I once saw a client going out of town on a business trip, in the rain and at night. There was great danger there that was possibly fatal. I advised the client that when he was in a car, in the rain, at night, and out of town for business, to be extra careful – especially at stop lights. Read the rest of this entry »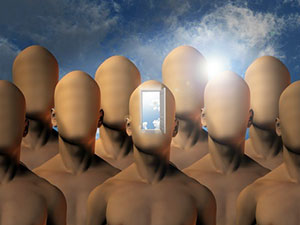 In Beyond the Postmodern Mind, Huston Smith writes that "Rationalism and Newtonian science has lured us into dark woods, but a new metaphysics can rescue us". Mankind will never give up its quest to find spiritual meaning and purpose in this world. This quest is what has been driving both science and religion for centuries.
The Buddha said, "The teacher appears when the student is ready." The same principle applies to the human species as a collective. We have been exposed to new esoteric and scientific insights as we evolved – always when the time was right and the world was ready. Prominent religions all over the world were all founded on esoteric guidance and metaphysical wisdom delivered at various times throughout history by great teachers and prophetic messengers. But as time passed and these religions expanded, they were often contaminated by human bureaucracy, superstition, doctrine and dogma, which distorted the original teachings. Read the rest of this entry »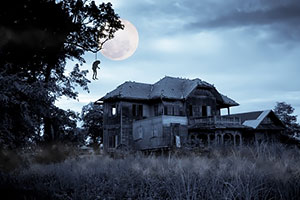 In 1979, while still in high school, I had a profound paranormal encounter. At the time I was working for my brother-in-law for the summer vacation, to earn a few extra bucks. He operated a house painting service in those days.
He came up to me one day and said: "You will not believe where we are going to paint next!" To my shock and horror he revealed that we would be working at Mooney's Mansion on Walhalla Road – one of the most notorious haunted places in Columbus, Ohio. I humbly requested to work on another project, but he refused saying he needed all his painters out there, since it was a large project.
Going down Walhalla Road again brought back many childhood memories and it still gave me the creeps. As kids we used to take a ride down the road on our bicycles to go by the old mansion. We hoped to see the ghost of old man Mooney and the place where he was supposed to hang himself off the bridge. Read the rest of this entry »