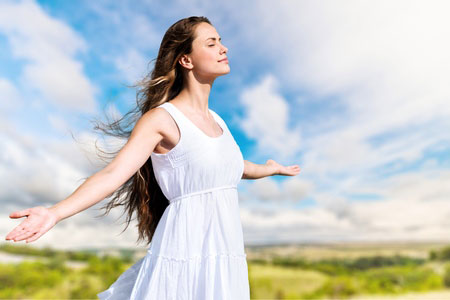 How do you connect with the spirit inside of you? Ponder this question for a moment. Then shut your eyes, breathe deeply three times… and ponder this question again.
Spirit is always inside of you. It does not take a time out to go get a coffee, or have a nap. Spirit simply is a part of you that never dies. When you close your eyes and simply breathe, you will feel lighter. That is spirit trying to be more prominent than the ego. Spirit never causes stress, discomfort, unease or negativity. Spirit is pure 100% unconditional love, and every person has this inside of them.
However, as you move forward in life, ego will always try to override spirit, whether in decision-making or choices that are important (or simple). Ego can create discomfort, doubt, fear and the wrong type of attitude to live a spirit-filled, love-filled life.
How do you change these patterns? At least once a day, simply sit, breathe slowly, eyes closed, hands on lap. No parts of your body should be crossed, i.e. legs, arms or hands. Now feel the essence of your true spirit flowing in your body and around your soul. Feel the essence of goodness that comes to you from this energy. Continue reading →