The Romantic Challenges Of Being An Empath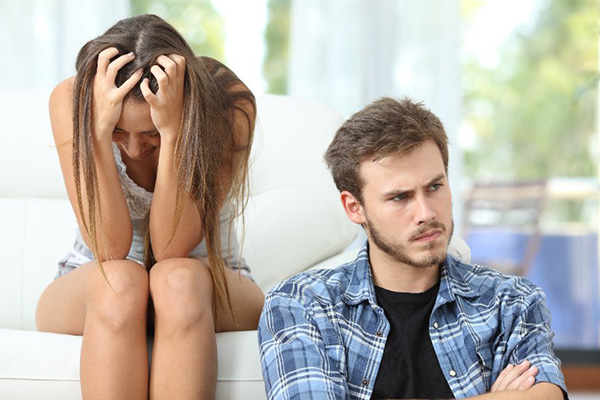 I frequently do readings for clients who are discovering their empathic abilities, as well as awakened empaths who are still working on their self-empowerment. The majority of empaths that I have worked with over the years have all been in very high-stress romantic situations that do nothing but magnify what these highly sensitive people are already experiencing. While this is no doubt confusing, frightening and intense for the empath, one must consider the fact that it also greatly impacts their partners.
An empath a highly sensitive person who is very aware of the feelings, moods and motivations of other people and are deeply affected by the energies around them. This is experienced by the empath in many ways, including as physical sensations, moods, and emotions, as well as an inner knowing of what lies beneath the surface of other people's words and actions. An empath has the 'psychic radar' to hone in intuitively on the truth of a person or situation.
Relationships, especially romantic ones, can therefore be a nightmare for empaths, and their partners. While their partner may be saying one thing, the empath 'knows' or 'feels'  something different, and can sense if their partner is being dishonest or deceitful. While this can be useful at times to protect the empath from pursuing relationships with the wrong kind of person, it can also be very damaging and destructive to a potentially happy, healthy relationship with loving partner.
It can be very disconcerting and intimidating for the romantic partner of an empath to feel so constantly questioned, judged and exposed. I get many calls from empaths who are deep in an argument stemming from their partner's refusal to come clean about what is really going on, or what they are truly feeling. The more the partner protests, the more the empath pushes and prods, leading the partner to shut down, withdraw, or disconnect completely.
As loving (and loveable) as empaths are, with their compassionate souls and caring hearts, they can often be their own worst enemy when it comes to relationships ~ Kiran Athar
If you are an empath it is very important to remember that most of the time you will be aware of your partner's feelings before they are. If you insist on examining their feelings under a microscope or putting them through a military inquisition, you will only make matters worse. Saying things like, "What's going on with you?" or "I know something is wrong… tell me," can shut partners down, rather than draw them out.
Easy does it! Not everyone is able to figure out their thoughts and feelings as quickly and easily as you can as an empath. Give them some space to process things in their own time and in their own way. Zip your lip, and let them know that when they are ready, you are there for them.
Empaths are natural listeners, nurturers, and healers, so utilize these skills to build your relationship. As an empath you are gifted with an innate compassion and understanding. What better place is there to utilize that gift than in your own romantic relationship?

About The Author: Angelic Heights

Empathic, intuitive, psychic from a very young age, Angelic Heights (Gail) learned well the importance of using her gifts for the highest good. Marriage and a career in the paralegal field occupied her until her early 30's. Accurate, compassionate and direct, her focus now is entirely on enlightening, uplifting, inspiring and guiding those who seek her counsel. Gail believes that it is as critical to understand the energy of the people we choose to be involved with. Regardless of the nature of the issue, whether it be romance, career, business, or family, the essential needs of every client always come through clearly in her readings. She is able to hone in very quickly on major concerns and deliver accurate messages and solutions to problems. Get a reading right now with her at PsychicAccess.com