The Romantic Challenges Of An Empath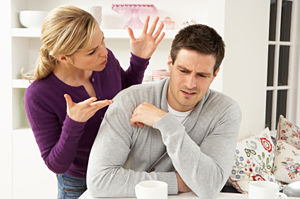 The past two months or so I have been reading for an unusually high number of clients that are discovering their empathic abilities. The majority have been in very high stress romantic situations, which does nothing but magnify what these very sensitive people are experiencing. While this is no doubt confusing, frightening and intense for the empath, remember it also greatly impacts your partner.
An empath is defined as a person who has the ability to read and understand people and be in-tune with or resonate with others, voluntarily or involuntarily. This can manifest itself in many ways from a physical feeling to an inner knowing that something is not as it seems. If you are an empath, your radar will hone in instinctively on the truth of a person or situation.
Personal relationships, especially romantic ones can be a nightmare for empaths. When a person is saying one thing and the empath 'knows' or feels  that person is feeling differently or being dishonest, the challenges begin.
Problems in relationship occur because each person is concentrating on what is missing in the other person ~ Wayne Dyer
It can be very disconcerting and intimidating for the romantic partner of an empath to feel so constantly exposed and I get many calls from empaths who are deep in an argument stemming from their partner's refusal to come clean about what is going on, or what they are feeling. The more the partner protests, the more the empath pushes and prods, and the partner shuts down or disconnects completely.
If you are an empath it is very important to remember that nine times out of ten, you are aware of your partner's feelings before they are. If you insist on sticking them under a microscope or putting them through an inquisition, you will only make matters worse. Saying things like, "What's going on with you?" or "I know something is wrong… tell me" can shut partners down rather than draw them out.
Easy does it! Empaths are natural listeners, so utilize that skill. 'Zip your lip' and let them know that when they are ready, you are there for them. Give them more space, not less.  Empaths are born with an innate compassion and understanding.  What better place is there to utilize that gift than in your own romantic relationship.
About The Author: Angelic Heights

Empathic, intuitive, psychic from a very young age, Angelic Heights (Gail) learned well the importance of using her gifts for the highest good. Marriage and a career in the paralegal field occupied her until her early 30's. Accurate, compassionate and direct, her focus now is entirely on enlightening, uplifting, inspiring and guiding those who seek her counsel. Get a reading right now with her at PsychicAccess.com


2 Responses to The Romantic Challenges Of An Empath