psychic consultation
Published
February 11, 2021
|
By
Venus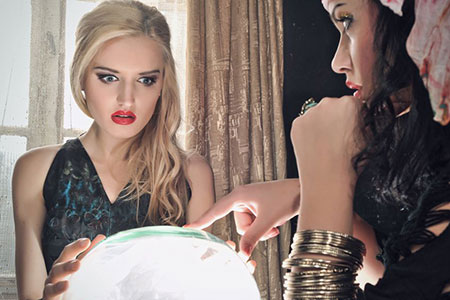 When you consult a psychic or medium, you will be receiving messages from your angels, spirit guides, ancestors or loved ones in spirit. They will offer you the information, guidance and support you most need at the time. Most of the time their messages will resonate with you and bring clarity to the questions that you have. Sometimes they may not make complete sense in the moment, but it always does later.
For this reason, it is wise to make notes of all your psychic readings. Fortunately, at PsychicAccess.com you don't need to keep a notepad or journal for this purpose, because you can choose to record your readings with us and keep it for later reference for a period of 90 days.
Psychics and mediums are therefore the messengers who pass on the information from your spirit guardians and helpers. Psychics and mediums are just the conduits. Your guides determine what they want you to know, or not know.
Most of the time the guides want you to spiritually learn, grow, evolve. They also want you to move forward with your life, so you do not become stuck in situations that are not serving your highest good.
Soul evolution and spiritual lessons can be painful and disruptive in our lives, so some people try to avoid these life challenges by being in denial or refusing to embrace change.
Some people just give up and do not even try, then they become depressed and lose hope, or they turn to anger and frustration. In these negative states of mind they are unaware that they actually hold the key to make the changes that could bring them happiness and joy.
Posted in

Angels, Life Design, Lightworkers, Mediumship, Psychic, Psychic Readings, Spirit Guides
|
Tagged

ancestors, angel guidance, angel messages, angel readings, Angels, anxiety, denial, divine guidance, failure, fear, guidance, honest psychic, life challenges, Life Design, life lessons, life plan, loved ones, phone psychic, professional psychics, Psychic, psychic access, psychic channeling, psychic consultation, psychic guidance, psychic reading, Psychic Readings, psychic wisdom, reading, reputable psychic, soul evolution, soul growth, soul purpose, spirit communication, Spirit Guides, spirit messages, spiritual advisor, spiritual counseling, spiritual counselor, spiritual growth, spiritual guidance, spiritual healing, spiritual insight, spiritual truth, spiritual wisdom, truth
|
1 Comment