Posts Tagged 'clairvoyant medium website'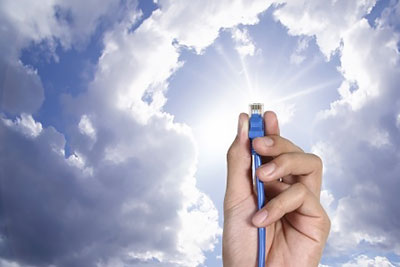 It isn't necessary for a psychic to do one-on-one readings for her clients by being with them in person. A psychic or mediumship reading can be just as well be done via phone or the Internet.
Some people are skeptical of the accuracy of long distance readings or they simply believe they must be able to see their reader face-to-face. But, there is absolutely no reason to be worried, since all readings are equally effective, no matter the distance or medium of communication.
Psychic energy has no boundaries. Just as there is no "up" or "down" in space, our spiritual energies exist on multiple planes in multiple dimensions all at once. If you've ever had a lucid dream, or the vivid memory of a prior lifetime, you've witnessed this first-hand. Read the rest of this entry »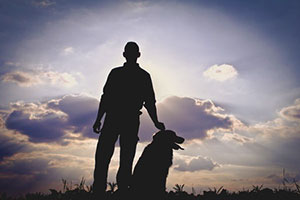 The following is a transcript of a reading I had the honor to recently channel for a client whose dog had passed:
"He wants you to know he is with you still. Imagine his arms made of Light lifting you up, and letting you know he is floating in a wonderful place and totally pain free.
He wants you to know that he is part of the energy of the Light beings. In the same way that your finger is an aspect of your body, but he is not your entire body, he is an aspect of the angels, although not entirely an angel on his own.
He was not always a dog, and is not a dog now. He came back as a dog this time around because there are certain lessons we have to learn on our Journeys, and it just so happened that the lessons he had to learn this time could best be learned not only in dog form, but with none other than you. Read the rest of this entry »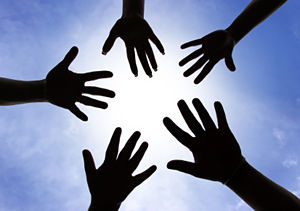 There are many ways that extra-sensory perception (ESP) manifests in human beings. There are also a variety of ways through which psychic readers express their ESP abilities.
Each psychic is blessed with special ESP abilities, which can be used to divine answers for others to questions about the past, present or future.
Be wary of psychics who claim that they are more gifted than others. Psychics who are confident in their own gifts do not make judgment statements about the abilities and talents of other readers. The variety of gifts and abilities that psychics possess is actually a very good thing.  A greater number of people with questions can be helped, because there are so many different forms of ESP that can be used to answer their questions. Read the rest of this entry »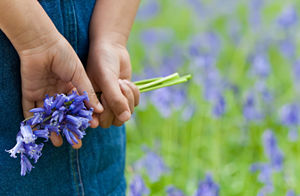 I remember going to my first funeral. We traveled a few states away to attend this. My mother's uncle had passed and they felt it was okay I attend. I was pretty upset only a few years before, because I didn't get to go to my grandpa's funeral. I was in kindergarten and remember feeling left out in that I couldn't say goodbye.
I remember it like it was yesterday, looking at the casket as he lay there, and his wife crying over him and his sisters, all aged of course, they must have been in their 60's. Being a typical Italian family, they were in the back talking about his life and trying to make things right, and going over past negative arguments and trying to make sense of his passing, and trying to find peace in it.
I remember, while observing all of this chaos, thinking to myself that he is here; he is observing us and watching his funeral. I felt he was at the foot of his coffin. I could see a figure once I focused my eyes, and I realized he was in fact not dead – his energy was alive! Read the rest of this entry »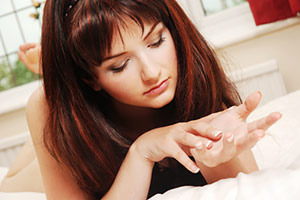 Yes, but to clarify let's try and define the differences between the services of a professional psychic and a do-it-yourself reader.
After so many years, psychics are finally being introduced into the mainstream and are being allowed to express their beliefs and teachings. You can walk anywhere and find amateur psychics doing readings for their friends in coffee shops and restaurants. Many of my clients are teaching themselves to read. Yet, how good are they really?
When you look at the list of professional psychics on Psychic Access, I can tell you that we have known and worked with each other as a group, encouraged each other, informed each other and developed our craft over more than a decade, despite the fact that most of us also work as individual consultants. Many of us have our own businesses, books and websites. Many of us genuinely care for our clients and are not being swept up into a trend. We were struggling for years to get to this point of being accepted professionally. Read the rest of this entry »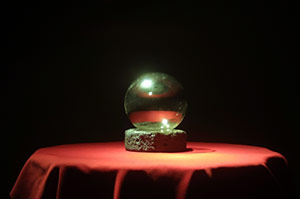 I heard an interesting comment the other day, and this reminded me of the theatrics and magic expected when doing psychic work. I think it was along the lines of "not sounding psychic" because the client wanted me to predict outlandish events. I was not sure. I can only assume it's because I do not sugar coat my readings.
Words like romance and twin flame are not often used by me, as I believe romance can come in emotional and unrewarded forms, as well as the obvious sexual connotations. I do not believe in soulmates, I believe in the state of the soul. I also don't often state the outcome "getting married," for example, as people generally do not marry these days.
I do however love vocabulary and I will use it to describe someone, and this is where the 'taste test' comes in, where you can dip into your loved one's soul flavor and devour their essence. This is what I am very good at, since I am a personality profiler. Read the rest of this entry »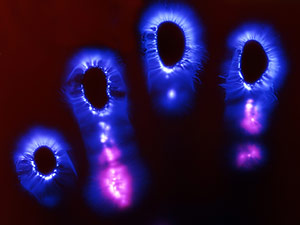 Clairvoyance is the ability to perceive things beyond the main bodily senses, and is a form of extra-sensory perception.  Clairvoyance is harnessed and used for psychic readings, through retrocognition and precognition, and to potentially make contact with the dead through mediumship.
Psychic connections can be made with the human body through different portals of auric energy, of which there are seven. Each one is tied to a specific and personal aspect of ourselves, and clairvoyants can access each of these aura layers to do many different kinds of readings.
There are also instruments, such as special cameras that can pick up on some of the energy layers of an individual. Read the rest of this entry »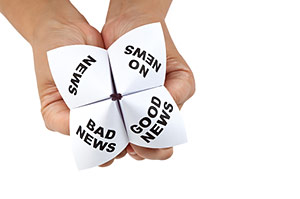 "Whose reading am I supposed to believe?  You just told me the exact opposite of what another psychic told me. Which psychic reading is correct?"  I hear these questions and comments sometimes after I do a reading for someone. I can totally relate to how my clients feel and understand their confusion.
Clients contact me for a variety of reasons. Most of them need assistance to put their lives in perspective. They need more clarity on what is happening in their lives, why it happened and where to go from here. Each client sends their own unique aura energy to me to pick up on.
Each psychic has their own unique way of connecting to their clients to give them a sincere personalized reading. Some psychics and mediums have the ability to directly connect with your aura, or your loved ones, spirit guides, angels. and the spiritual realm, while others may use astral projection, telepathy and other paranormal talents to connect with you on a metaphysical level. Some readers use psychic tools like Tarot cards, crystals, runes, astrology, numerology, pendulums and many other divination methods. Read the rest of this entry »