Honor Yourself With Unconditional Love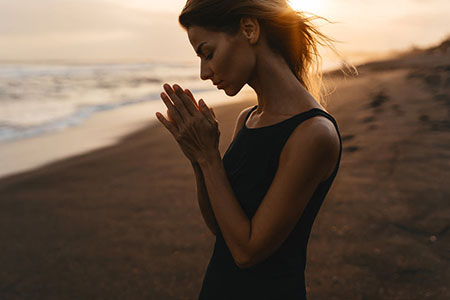 Dear loves, the message we bring to you today is about unconditional love. We want to help you know and understand more about this earthly concept of love, this love that you so desire and, indeed, richly deserve.
The first thing you need to know and accept about love is that love in action means freedom; freedom for you to be yourself, and freedom for the other person to be themselves. This is what true love really means. You must be able to allow that other soul to flourish, to fly, to be all that they can be.
Doing anything less than that is not love, it is entrapment. It is expectation. It is setting you up to be hurt and disappointed. We know that you are not used to this concept but some things are true, whether or not you believe them to be so.
Can anyone else be you? Can you be anybody else? The answer to both these questions is no. You were born into your body, which is your earthly vessel. Each body comes in different shapes and sizes, just as each soul inside that body has different needs and wants and dreams.
True unconditional love only comes once you accept yourself for who you are, in all your glory and your entire splendor. Another cannot honor you, if you are not honoring yourself. It may be what you have been taught throughout the years, but We are older than time itself and We tell you the way to achieve love is by setting yourself free to the Universe and the glories of that world.
Your Light, your own individual grace and purpose, can then start to glow, and the one whom is meant to enjoy that, the one whom speaks your language can then find you. For you have only just begun to live.
The ultimate lesson all of us have to learn is unconditional love, which includes not only others but ourselves as well – Elisabeth Kubler-Ross
A soulmate, one who matches your individual rhythm, cannot find you unless you march to the beat of your own drum. Understand this concept and free yourself from the thought that there is only one soulmate. Only then can you begin to really be all that you were meant to be.
Establish this essential fact within yourself. You are beauty. You are glorious. You are Spirit in living form. You are formed by the Madonna Herself, and you must stop being afraid to be you.
Don't you know that others will love you all the more for being true to yourself? This has nothing to do with the clothes you wear, but has everything to do with how you carry yourself. Be comfortable in your mind and the body will fall into place. Please honor yourself this way and teach the younger females to do this. Your planet needs the infinite beauty and balance of the Feminine Divine.
You are unique and you don't need to prove anything to anyone. For one moment stop and think of how others perceive you, when you carry yourself with anything less than honor and deep respect. They don't see you as you really are, because you are not showing your true colors.
The beginning of love is to let those we love be perfectly themselves, and not to twist them to fit our own image. Otherwise we love only the reflection of ourselves we find in them – Thomas Merton
Blinded by your wants, you have been unable to fulfill your needs. Many blessings are waiting for you once your consciousness has made the decision to be free. We, the Angels, are waiting for you to be free.
There is so much to see and so much to do. Come and join us as we celebrate you! We promise, you will never be lonely again, because you will have acknowledged yourself, and then you can begin to live from within. Once you begin to live from within, you will never again go without.

About The Author: Asherah

Asherah is a natural born psychic empath born and raised in Kingston Jamaica. An ordained Reverend and High Priestess, Asherah can easily tap into your real truth and help you to see clearly, releasing attachment to outcome by simply focusing on where you are now. Using tarot, numerology astrology and more..you can learn how to communicate your needs today! You can get a psychic reading from Asherah at PsychicAccess.com.