Posts Tagged 'challenges'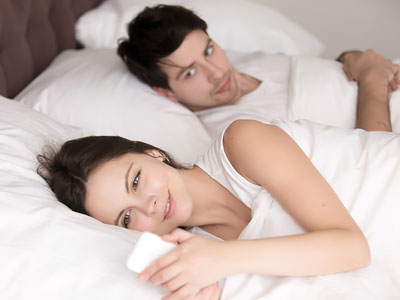 Toxic relationships can have a detrimental effect on our health. Some of us stay in toxic relationships for all kinds of reasons. We try and rationalize in our minds the reasons why we should not end it.
Some people think having a family with someone, or owning property together, is reason enough to stay in an unhealthy relationship. Some feel they have invested so much time and energy into the relationship, that it would be a waste to walk out. Others stay for religious reasons.
So, too many people keep living in relationships that are unhealthy and detrimental to their well-being. But what I have learned over the years, as professional psychic and spiritual advisor, is simply this: if the love is no longer there, it wasn't meant to last; that period of soul growth is complete and it is time to move on. Read the rest of this entry »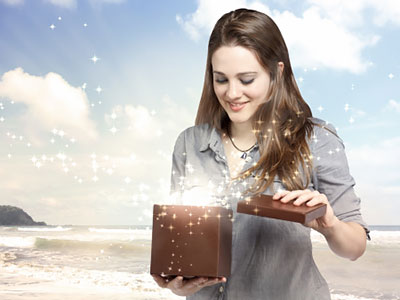 As we move into the last six months of the year, we should reflect on what we wanted to accomplish this year. What dreams, visions, plans did we have at the beginning of the year, and where are we in the process of manifesting what we desire most?
Many of us might not be where we imagined, and sometimes we feel like giving up when we encounter challenges. Or we may be close to achieving our goals, but need to take a new perspective and reaffirm our vision.
The following are some of my 'wisdom questions' I use to help me move forward around what I desire. Read the rest of this entry »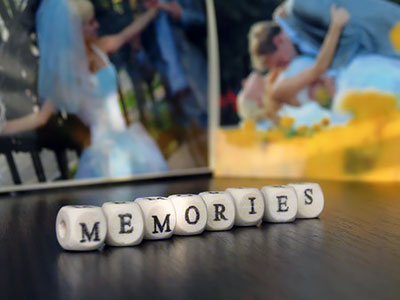 Some people inadvertently choose to live in the past. Usually their past is seen as a much simpler, happier time, with fewer challenges.
Some people had an idyllic childhood and they often wish they could return to that time of playful bliss, loving parents, guiding teachers and wonderful friends. But for others, the past is a horror-strewn path of destructive behavior, with insurmountable adult problems thrust upon them at a tender age. For them the past was a time of much emotional distance or cruelty at home. These memories are indelibly imprinted on the souls of the survivors, but with a much different feeling to be sure.
Although many can put their painful past in perspective, some relive those experiences day after day, harboring hatred and resentment. Read the rest of this entry »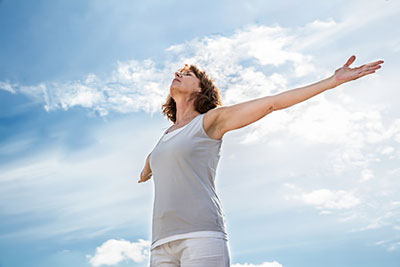 There is a beautiful awakening occurring on your planet. Know that you are never alone, we are always with you, constantly, ever by your side. We understand that this awakening, your transformation has felt incredibly slow for some, or has not been what you thought it might be.
Your physical body will continue to remain and with your physical body will come challenges that will continue. But as you open and align with your transformation it will become easier for you to exist in the physical body, in harmony with your physicality. And what this means is that you will move through struggles much quicker and your perception will continue to evolve and expand. You will never not be without struggle. Read the rest of this entry »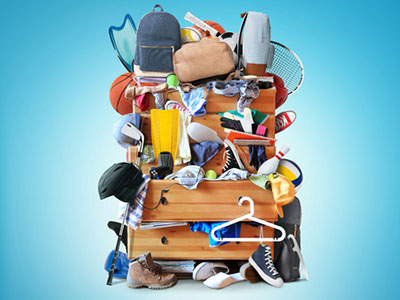 Choosing what you allow and keep in your life gives you a sense of having control of your happiness and your future. If you are hoarder, or living a cluttered existence with too many material possessions, know that it is limiting your spiritual growth and personal fulfillment. The path to enlightenment is not paved with stuff… and more stuff. Maybe it's time to rid yourself of those things that no longer serve a purpose in your life?
Releasing clutter is a mental thing. Millions of people worldwide suffer from what professional organizers and psychologists call 'hoarding.' Most people that have this problem don't recognize this pattern in themselves, until their lifestyle is really out of control. Clean out all your closets in your home and in your mind. Read the rest of this entry »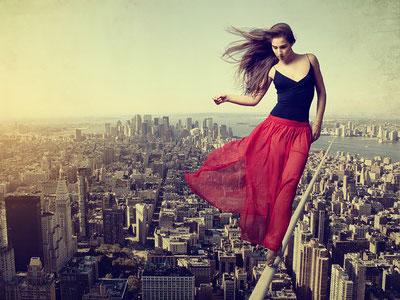 It's okay to feel afraid. You have an excellent built-in system for self-protection. There are many legitimate fears such as raging house fires or menacing wild animals, and your body is designed to trigger fight-or-flight responses to help you in times of great peril.
However, these are not the fears that we are referencing here. We are speaking of the ingrained fears that manifest because you have allowed yourself to become trapped by a common belief system, or perhaps someone else's past experience.
Our lesson for you today is to nurture your ability to step back and evaluate these fears before allowing them to take hold and prevent you from living your most exciting life, becoming your very best self or, worse, crushing your potential. Read the rest of this entry »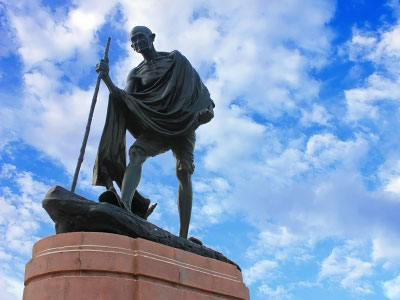 Many industrialized nations place a great deal of emphasis on being special and getting noticed. These days you can become a celebrated just for existing in the public eye, such as Paris Hilton and the Kardashian family.
Many people would never admit they have this desire or need; many do not notice how ingrained this is in the culture of our society. Yet, many people get psychic and spiritual readings, because they want to be told about their Mission, Purpose or Special Gifts. Many people I work with also have an unbelievable plethora of undefined and persistent physical and psychological ailments that disappear when the person gets busy, or starts being of real service to others.
This leads me to wonder if an egocentric existence, promoted by the mainstream media and bought by the consumer, isn't one of our primary ailments. Is it not making many of us prime targets for inflated self-importance and grandiosity? Read the rest of this entry »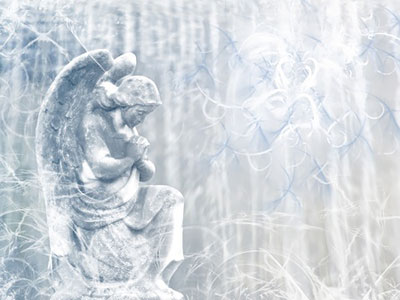 Anyone can call on the angels to help them in any situation.  Carl Jung called the angels, "The thoughts of God." You do not have to belong to a specific religion or denomination to ask the angels for assistance and guidance. They are unconditional love manifested into form and can help us through all our challenges.
One thing that I have found useful on my own journey of forgiveness is to engage the angels in my own forgiveness work.
Try this brief invocation to ask the angels for guidance on your healing journey:
Holy Mother, Holy Father God, Light and Love of the Universe,  I ask today for assistance with my path. I ask for the angels to surround me and fill me with the light of truth.