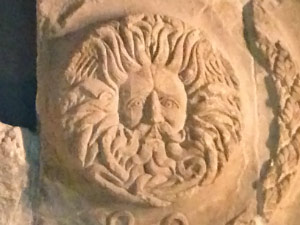 The host at Burghope Manor country inn in Bradford-on-Avon, England, is a very wise man. He has seen many travelers come and go over the years, and obviously knows what is best for each of them.
When I told him I had downloaded an audio tour on my iPod, from the local tourism website, and was going to do a "Jane Austen walk" through the historic town of Bath, he gave me a skeptical look like only the British can and said, "You might want to stop by the Roman Baths first. It is a must-see, but go there early in the morning, before the tour groups arrive from London."
Well, who am I to argue with such a determined a messenger of the Universe?
Arriving at the Roman Baths Museum, I was planning to have a quick 30 minute browse around and then go off in pursuit of the famous Ms Austen's favorite haunts. Well, what is usually a 90 minute visit for most to the baths, if you use the museum's audio guide, became for me a four hour metaphysical adventure. Continue reading →