Posts Tagged 'root chakra'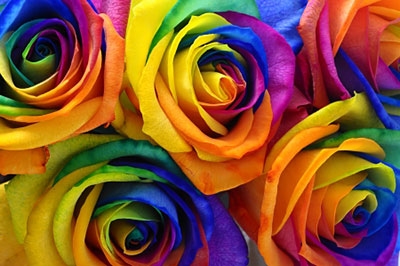 I have great faith in the emotional healing power of plants, their oils and how they can have a powerful effect on your well-being. The amazing healing properties of flowers, in particular, can be used to activate our body's energy centers, otherwise known as the chakras.
Root Chakra
Known as Muladhara, you will find this particular chakra at your spine's base. Consider it, if you would, the very plug that connects you to the life force of the Earth herself and assists you to remain grounded. When this chakra is in balance, you should feel secure and stable. Should it become imbalanced, however, you may feel somewhat stuck (or lost) in life and find yourself focusing on subjects that do not serve your greatest interests. Read the rest of this entry »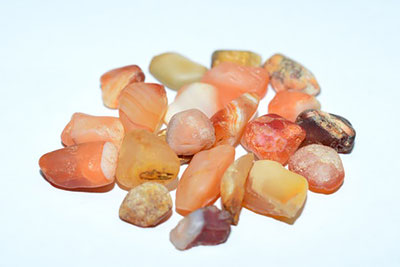 Carnelian is a part of the Agate family and a form of Chalcedony, the gemological term used for all types of quartz in cryptocrystalline form. It can be red, orange, and red-brown and has both the properties of Agate and Chalcedony.
Agate is effective in balancing the yin and yang energies. It stabilizes the aura and gives a cleansing effect. It transforms and eliminates negativity. Agate further increases analytical abilities and precision and awakens natural talents. It creates inspiration from, and connection with entities in the spirit world.
Chalcedony is part of the quartz family. It is traditionally used as a sacred stone by Native Americans and is good in balancing energies of mind, body, emotions and spirit. Chalcedony represents good will, while decreasing hostility, sadness, or depression. It also increases receptivity, responsiveness, and giving. Read the rest of this entry »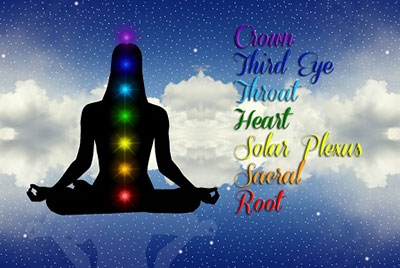 Chakra theory originates from Hindu mysticism. There are seven main chakras (there are others too) in the body. Chakras are also known as energy vortices. Each chakra is associated with a different color, as well as various physical, emotional and spiritual issues. Reiki is an example of a metaphysical system of energy work that uses the chakra system as the focus of intent.
Root Chakra
The root chakra is located at the base of the spine where the coccyx is located. It is associated with the color red and our feelings of stability and how we relate to the physical world. Some of the issues related to this energy vortex are problems finding housing or work, or an inability or unwillingness to take control of our lives. Problems with this chakra may also show up as an inability to create organization when dealing with tasks and jobs. Read the rest of this entry »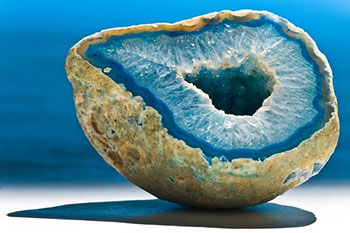 Crystals and gemstones have been used by almost every culture for healing and mystical purposes. They amplify the user's vibration and bring to the healing practice their own energy and symbolism.
I used to live by a beach that was covered in agates. I collected them and revered them, somehow instinctively connecting to their magic at an early age. Years later I began using a large variety of agates in my healing practice.
Black or Banded Agate. This agate helps to center the first chakra. It is a great stone for combating anxiety and to ground the physical body. Use this stone for self control, physical energy, grounding, and resilience. Read the rest of this entry »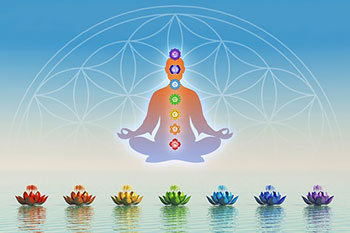 We are very affected by the colors in our homes, work environment and by the colors of food we eat and the colors we wear. Color permeates our very existence.
In Kundalini yoga, it is the tradition that teachers wear white outfits made of natural fibers, with a white covering over their heads. Just like the color white deflects the sun and black absorbs it, white also deflects negativity and the color black attracts and absorbs it.
Teaching Kundalini can attract students who are very evolved, and also many who are really struggling and sometimes even emotionally unstable. Wearing white can protect a teacher from the negative energy that may emanate from a person in class and is sometimes directed toward, or projected onto the teacher. Read the rest of this entry »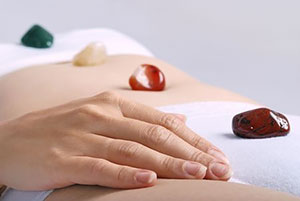 Stones and crystals have energetic properties to bring about balance within your energy body which is known as your chakra system.
The power of crystals are due to their resonant energy. Resonant energy is the vibrational quality of the things around us. Everything carries an energy signature, and the reason why crystals are quite popular in metaphysical practices is because the energy these crystals resonate is often at a higher frequency compared to other tools and esoteric objects. This is due to their unique matrixes and the minerals within each crystal.
Using crystals for energy healing is quite simple.  You can carry the crystals around with you, wear them as jewelry, and also use them in your spiritual practices such as meditation.  The best way to use the crystals is to set your intention, and then visualize the energy coming into alignment through the aid of the crystal. Read the rest of this entry »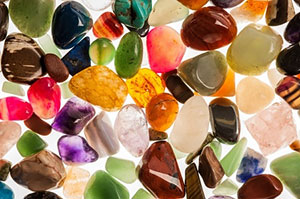 Is your life prosperous? And no, it does not refer solely to how much money your have. Prosperity is certainly related to money, however I do not believe that money alone represents prosperity.
I have been doing intuitive readings for many years, and some of my regular clients are some of the wealthiest people in the country. Yet, many of them suffer broken relationships, heartache, and face other life struggles. Even though their money is in order, they are lacking in many other areas of their lives. So, it is my conviction that the true definition for prosperity is not just money, but rather a feeling of fulfillment in all areas of life. Read the rest of this entry »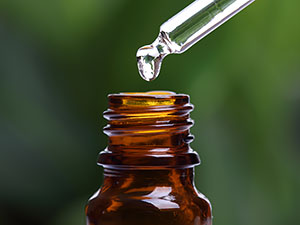 There are several spiritual uses for essential oils and scents.
Using Sandalwood, Patchouli, and Frankincense essential oils will help keep you grounded while meditating. You can use just one, or you can mix them together in equal parts, then just diffuse the oil according to your preference.
"Love Come To Me" oil is made with two parts Rose, or Rose Otto, and one part Lavender, Honeysuckle or Ylang Ylang. Use as you would in a diffuser, or as a perfume oil on pulse points. The Rose oil makes us feel more attractive, the Lavender, Honeysuckle or Yland Ylang helps give us confidence.
Using Rosemary, Peppermint, Lemon Grass, and Ginger will help in studying and memory retention. Use one, or a combination in equal parts. Dabbing a small amount on your third eye will enhance your ability to recall information later. Read the rest of this entry »