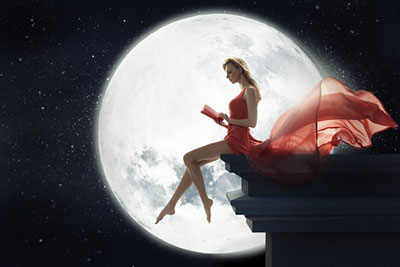 Even the most casual observer knows that the Moon continually changes shape in the sky. This is because its regular orbit of approximately 28 days puts it at different points relative to the Earth and the Sun, making it go through phases.
So why should we care about this? Well, as the nearest celestial object to Earth, the Moon has a special place in Astrology, as well as the psychic realm itself. Our planet, as well as our bodies, consist of over two-thirds water, and therefore the Moon's gravitational force affects us in different ways at different points in its orbit.
It's worth noting here that the word lunatic comes from Luna, the Latin for "Moon." But the Moon doesn't make us insane, as some ancient stories would have us believe. However, a recent study suggest the Moon phases may affect our sleep patterns, and it has also been shown that the Moon influences the behavior of various animals. Read the rest of this entry »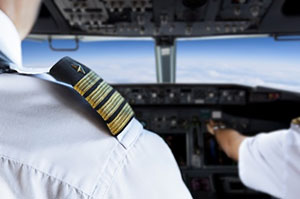 Nostradamus once stated: "He is wise who understands that the stars are luminaries created as signs. He who conquers the stars will hold the golden keys to God's mysterious universe."
Sometimes human behavior and events on Earth feel utterly unfathomable. But, everything can be deciphered. Just a few weeks ago, something seemingly unfathomable came to pass once more. Andreas Lubitz stepped onboard German Wings flight 9525 with a very clear intention – to destroy himself and everyone else on that plane. He succeeded.
Who was Lubitz? What on earth was going on within him? Was it possible to calculate the risk that he represented? Could this event have been predicted? Was it even possible to determine when he would take action? I believe Astrology offers answers. Read the rest of this entry »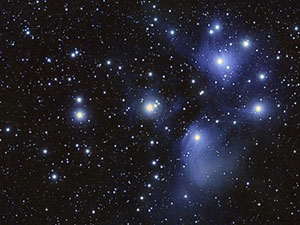 I recently watched this amazing dance performance in a YouTube video which reminded me of special set of stars, and the power they hold in determining our path through life. The dance, titled Pleiades, was inspired by the grouping of stars by the same name. Not many people know that the Pleiades are actually significant in astrological terms.
Pleiades means "Seven Sisters," and it refers to a star cluster that exists on the shoulder of Taurus (the bull) located at 00°00′ Gemini. But to understand this blog article you do not need to understand the technical dynamics of the star positioning.
In folk understanding of the Seven Stars this particular grouping of stars is often associated with homosexuality. My personal viewpoint is that they are not associated with being gay, but may very well be a contributing factor to being gay.  As far as I am concerned, this particular grouping of stars is more associated with creativity, vision, passion, and often times intuitive understanding. Read the rest of this entry »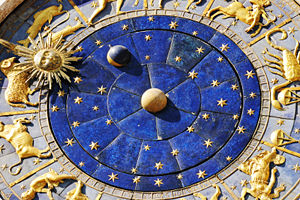 Few people believe that the planetary movements have an effect on their fortune, health and life events. Oh, how wrong they are.
Most people acknowledge the fact that the Moon and Sun direct the oceans, but they ignore links between the planets and human behavior and well-being.
Here is a list of just ten fascinating ways in which the planets affect us:
1. Surgery at the time of a Full Moon carries a much greater risk of severe bleeding
2. More babies are conceived under a waxing Moon
3. Sun spots interfere with communication equipment
4. Tree sap rises under a waxing or full Moon Read the rest of this entry »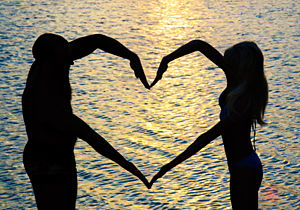 Remember that the most important ingredient in finding the right love is to have a wonderful relationship with yourself. It's quite simple really: we magnetize what we resonate.
If you are in a relationship or hope to create one, here are some important ingredients for a wonderful romance:
1. Fire signs combine really well with other fire signs. Fire also combines well with air. It does not mix well with earth or water.
2. Air signs combine really well with other air signs. Air also combines well with fire. It does not mix well with earth or water.
3. Earth signs combine really well with other earth signs. Earth also combines well with water. It does not mix well with fire or air. Read the rest of this entry »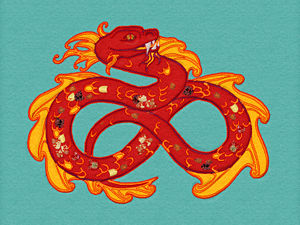 Happy New Year! Today heralds the beginning of the Chinese Year of the Snake. Each year in the Chinese Zodiac New Year's day falls on a different date, and this year's date is February 10, 2013.
The Snake Year comes sixth in the cycle of the zodiac and reoccurs every 12th year. This means that you are a Snake if you were born in 1941, 1953, 1965, 1989 or 2001. Ancient Chinese wisdom states that if you have a snake in your house your family will never go hungry, because a snake is said to be sage, wise and a good protector of his or her family's belongings and home.
The Chinese Zodiac is a lunar-based calendar and the Chinese New Year is sometimes referred to as The Lunar New Year. The cycle flows as follows: Rat, Ox, Tiger, Hare, Dragon, Snake, Horse, Sheep, Monkey, Rooster, Dog and Boar. Read the rest of this entry »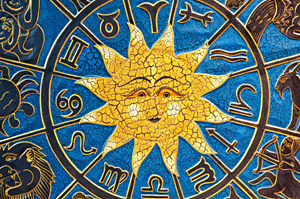 I have spent much of my life studying spirituality and metaphysics. In recent years, I have invested most of my free time engaged in Hermetic studies. The word 'Hermetic' dates back to the legend of the Egyptian god Thoth, the Greek god Hermes and the syncretic combination of the two known as Hermes Trismegistus, the purported author of the Hermetic Corpus . Thoth was an expert in arts and sciences ranging from philosophy to astrology.
The more I learn, the more I receive confirmation that we are part of something much greater than our individuality. If you have worked or studied with me, you will know about my belief that everything in life is synchronistically orchestrated. Read the rest of this entry »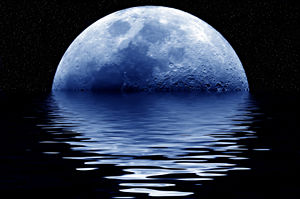 Oh, the Moon! How I love the Moon. What's not to love? I love watching the moon dance on the lake's surface outside our home or just to observe it in the night sky. It is so healing to me.
I remember going outside and just basking in the light of the Moon. I remember waiting for it to be full and then putting a big bucket of water in the garden. I would let the light of the Moon reflect on the surface and I would prop up my feet on either side of this and just go into the alpha state and meditate.
To this day I will wash my precious stones, like my moonstones and agates, with salt water. After that, on a Full Moon, I will let them absorb the light. I feel it recharges and cleanses them.
I always agreed with the school of thought that the Moon affects the fluids in our bodies, just like the tides of the ocean. I also view the Moon as a lovely lady who is in charge of our emotions and feelings; she is the 'bringer of moods'. Read the rest of this entry »