seventh house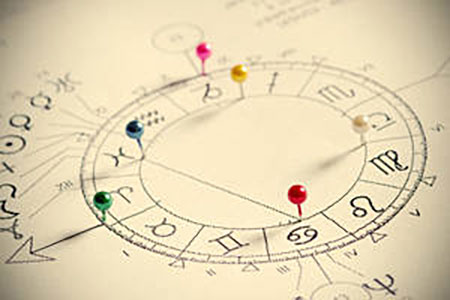 An astrological chart can be a wonderful tool – a marvelous means of gaining insight into who we are as a person. Reading your astrological chart and having it interpreted correctly is the only way to be able to use this tool effectively.
Many people think that their Sun Sign is the only important aspect to know, and little do they realize that it is a mere piece of the astrological puzzle.
We are complex beings, made up of a variety of astrological aspects. It is important to combine all these elements and influences, in order to truly function at the level of which we are capable. The world around us needs a combination of things to ensure the continuation of life and we are exactly the same.
If you over water a plant you can kill it. Too much, or too little, fresh air and sunlight may or may not damage a plant. We are just another expression of nature, except that we have arms and legs.
For example, a young lady has her Sun in Taurus, her Moon and her Venus in Aries and her Ascendant (or rising sign) in Libra. Let's go one further, and say that all these planets fall into her Seventh House. Can you determine what this young lady's Achilles heel might be? In other words, what might her downfall or her soft spot be?
The answer is love. The reason for this is that her Moon (who she is on the inside, her deepest darkest self) is in Aries – a fiery passionate sign, prone to impulse. Her Venus is also in Aries, and her rising sign Libra (the ultimate lover). They are all in or near enough to the seventh house, which rules love and partners, to just about control every aspect of her being, until she has been properly 'broken in', just like you would a wild horse.
She has great, harsh lessons to learn in her life about love. She will, no doubt, while she is younger and more resilient (at least in her mind) fall in love many times a day, and for each moment give it her absolute all.