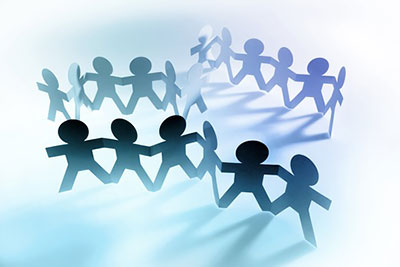 I find that many people in the spiritual and metaphysical communities are looking for their 'soulmate.' So what is a soulmate? What does this term mean to you?
A soulmate is often defined as the individual that we can completely resonate with, that we can truly love and that they truly love us back unconditionally. In reality, however, due to our humanness, this may not always be possible and then we may become obsessed with the search for a soulmate. In that search sadly we often miss truly wondrous opportunities to connect with love in the most unusual or unexpected places. Read the rest of this entry »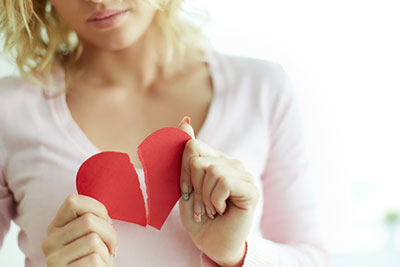 If anger is one of the most difficult emotions for an empath to navigate, then the ending of a relationship is definitely the most challenging experience for an empath.
Any relationship that falls apart is tough, but if you are an empath you may well find yourself trying to navigate some very overwhelming waters. Not only will you be feeling your own pain, anger and confusion, but you will also sense your partner's feelings. Chances are you have also been sensing that something is radically amiss for some time, before your love finally went on the rocks.
Trying to make sense of what is happening, staying centered and sorting out your feelings and emotions separate from your partner's is a very tall order. Read the rest of this entry »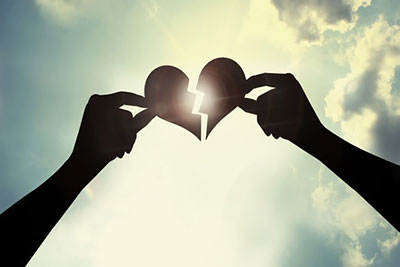 It is a myth that everyone is supposed to meet a 'soulmate' in this lifetime. Don't get me wrong, soulmate connections do exist, but this phenomenon is quite rare. It is a singular spiritual anomaly that is certainly not predestined for most of us.
In a world where intimate relationships have become extremely challenging to navigate, the search for the ever-elusive soulmate has become a contemporary obsession. We have co-created a modern society where detachment, loneliness and disconnection reigns supreme, despite our easy access to social media and communication technology. Against this background, the manic hunt for the 'love of our life' has become one of our generation's most profoundly tragic acts of free will.
In my view, the most disturbing aspect of this 'wild goose chase' is the fact that it is so often encouraged, or even set into motion, by well-meaning psychic readers and relationship coaches! Too many times, throughout my career, I have had to help pick up the pieces of a broken heart, or a destroyed life, after someone created false expectations for my client with the sweeping statement, "Yes dear, he definitely is your soulmate!" Read the rest of this entry »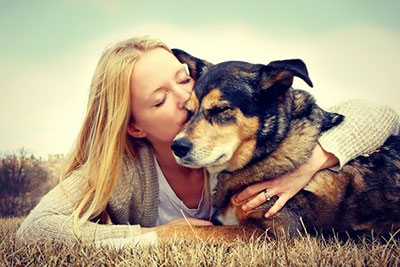 I'm running the sole of my foot over the top of her soft, furry coat – from the crown of her head, all the way down to where her tail begins. She arches and luxuriates in this gentle and soothing caress.
We have been sharing this deeply healing form of intimacy for nearly 14 years. Elizabeth was a Christmas gift from a dear friend. Since her puppy days, have never been apart for more than a few hours. Never for a night! Whether it be wood, stone, clay, molded bronze, copper, gold or any material that is totally solid and bonded – we are made of that. Our togetherness is my greatest pleasure. Our love is my deepest treasure. She is my sunshine, my shadow and everything in-between. Read the rest of this entry »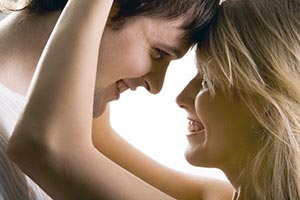 Soul connections and soulmates are very different from life partner relationships. People who do not encounter a soulmate or soul connection, often settle down with a life partner. These relationships are very satisfying, meaningful and based on respect and friendship, but are immensely different from the feeling of a soul connection or soulmate.
Soul connections are relationships that impact us so strongly that we can't shake the feeling of the other person and the depth we are feeling. They literally live within our soul and spirit. If you have ever had a soul connection, you will know exactly what I am talking about. A soul connection makes your life feel complete and enriches your journey in ways that you never dreamed possible. Read the rest of this entry »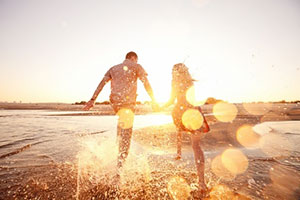 Many psychic readings I do focus on romance and relationships.  Over the years I have noticed certain recurring messages that Spirit often provides about intimate relationships and our love lives. These common messages tend to come out in relationship readings, because Spirit is dedicated to the growth and evolution of every individual and every relationship.
This list of messages is by no means a concise collection of spiritual recommendations concerning intimate relationships, but I truly believe that every person who seeks fulfillment in their love life can benefit from these strategies. I have benefited from these messages myself in my personal life. Read the rest of this entry »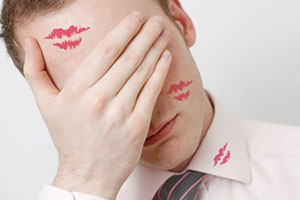 In my first blog in this series, I touched on some reasons why people cheat on their partners or spouses. But there is never an excuse for cheating. I was given permission by two of my clients to share with you their experiences with cheating. It is my hope and theirs that in sharing these stories readers in a similar situation may find some insight, answers or advice for their own circumstances. Today's story is about Diane.
Married for 22 years to Michael, her high school sweetheart, Diane found out that Michael's business trips had not been all about business. At one of these "conventions" he was attending, he met up with another women who he took to his hotel room. When Diane called that evening to say hello, she could tell intuitively that something wasn't right. She even heard Emily for a brief moment in the background. Michael lied and told her it was room service, but she knew different. Read the rest of this entry »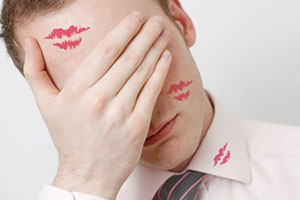 Many times I will do a reading for someone who wants to know if their mate is cheating on them. Sadly, more times than not lately, I find that my clients suspicions are accurate, in some way, shape or form. But what constitutes "cheating." There are all types of cheating and to some people one form of cheating may not be considered cheating at all.
One form of cheating is you're dating someone and you are considered an established couple, but that person is also seeing others behind your back. Why do they cheat? Some feel it's because they don't really love their boyfriend or girlfriend, while some say they do it to see if the one they are with is really the one they want to be with. They claim the only way to find out is to date, or be with someone else. The whole  "if it's meant to be they will come back" concept. Read the rest of this entry »