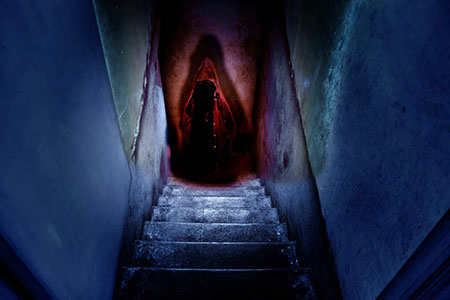 Almost a month ago we moved into a haunted house, but this was more than the average haunting. In fact, it became a lesson for me to follow my intuition… and never to ignore red flags!
When we first decided to move to this house, I knew right away something was off, but immediately dismissed it as 'residual energy' from its previous occupants. Initially, I had planned to cleanse the property, before moving into it. But life got busy and we had to move in prior to me performing the cleanse.
The very first day, in broad daylight, the first sense that something was really very wrong finally hit me. I just didn't feel myself, and every client that called me for a reading was hesitant with me… for apparently I didn't sound myself either.
I felt an inexplicable rage boiling inside of me, and I was having 'conversations' in my head. Well, more like arguments,  lashing out at everyone and everything that put us in this position. I experienced anxiety and anger that was seemingly out of my control and I truly did not feel myself. It also didn't seem like anything I would normally do to combat this kind of feeling, was working in any way, shape, nor form.
Then I heard the voice coming out of me, the attitude. Meanwhile, I was doing everything in my power to suppress it and hold myself together. I was biting words. Waves of white rage took hold of me.
My husband left the house that day, to attend a meeting. As soon as he did, I decided to run a bath, in the hope of improving my mood. But once I sat in the tub, a heavy energy filled the room. I could hear my heart beating in my ears. An unseen, dark energy attacked my senses, and my physical self, for now I was being held down in the bathtub. If a paranormal entity becomes physical with you, it definitely does not want you in it's perceived space, at all!