Waning Moon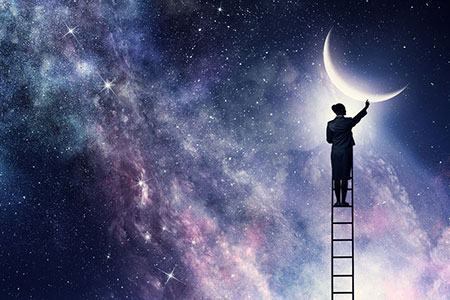 Moon magic and rituals have been practiced as long as man has recorded history. Due to its proximity to the Earth, the Moon exerts a gravitational pull over the planet, affecting the tides and influencing plants, animals and humans alike.
By knowing the phases of the Moon and how they are affecting us, we can begin to harness the energy. Staying aware allows the ability to consciously work within the energy in a productive, harmonious way.
When working with the moon phases, set aside time to do little ritual vocalizing or writing out intentions, ideas, and desires, while working with stones, candles, oils or whatever feels most beneficial at time, to make the most of the energies and work a little moon magic.
Dark Moon
Dark Moon is the 21 to 26 hour period where the Moon is completely dark, with no reflection of sunlight. The Dark Moon is a powerful time for soul searching. In this time go in to stillness, identify goals, and plant seeds of desire. Also, pay close attention to any dreams or visions.
New Moon
New Moon is short period of a few days encompassing the Dark Moon, after which a tiny sliver of moon is reflected by the Sun. During the New Moon build on the intentions uncovered by doing vision work, releasing fear, and leaning into faith. Continue reading →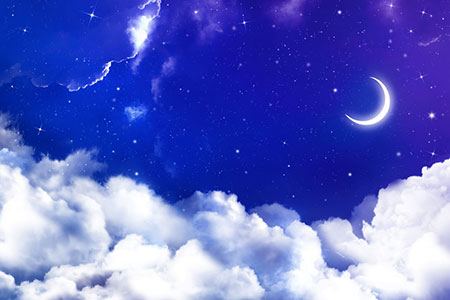 Today's New Moon offers a great opportunity to invite new growth and fresh opportunity into your life. The New Moon is a time of rising power and an ideal time for new beginnings and manifesting your desires. This is the perfect moment to set your intention for a new love, a new job, a new home, or any new project you may have been planning.
The phases of the Moon do not imply that the Moon changes in any way. It is the relative position of the Earth and the Moon that changes, creating a variety of angles in which we receive the sunlight reflected off the surface of the moon.
A full lunar cycle is approximately 29 days. The moon 'grows' from New Moon and gets 'bigger,' until it reaches a Full Moon, after which it recedes again. The eight Moon Phases in order are New moon, Waxing Crescent, First Quarter, Waxing Gibbous, Full moon, Waning Gibbous, Third Quarter, and finally Waxing Crescent.
The lunar cycle does not fully coincide with a calendar month. Some months may have two New Moons, while others only one. When there are two New Moons in the same months, the second one is called a Black Moon and it occur about every 32 months. The New Moon is considered, in most spiritual traditions, the start of the lunar cycle.