Posts Tagged 'video chat psychic'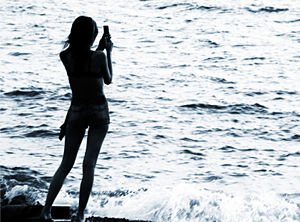 At the end of each call, after each  connection or contact with my client, there is often this point where I can see in the cards what she is thinking about as we disconnect. It sometimes happens when we have communication problems, like a low battery, or a dropped connection.
I feel like there are so many disconnected communications due to the number of people I have been able to help, and many of the stories go unfinished. Many of us phone readers do wonder: What happened to you? Are you okay now? Were we correct? Were we helpful?
I have not only counseled my clients, but I have garnered their ideas and fielded their questions. There are billions of unfinished sentences. Brilliant minds and souls burn only to lose their ideas to the mass consciousness of our ether – the net – the moods of others we now call our own. Read the rest of this entry »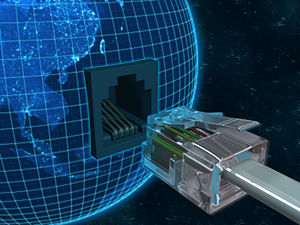 It used to be so simple 20 years ago to call on my spirit guides to aid me in helping others. I would grab my Tarot cards, a pretty shawl to cover my small reading table, a donation jar, and a couple of chairs. Armed with these items, I would then head out for a day at a local psychic fair.
There would be people lined up all day long for psychic readings. About four to six psychics would be at their individual tables in a park, or inside a metaphysical store. We would laugh, cry, and get excited about the stories we were given by our guides to relay to the seekers sitting across from us. We might have some sun or rain to deal with, but little else to make the process difficult. At the end of the day, we would all say how fulfilled we felt. Then we would head home. Read the rest of this entry »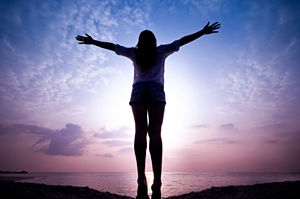 Thank you, dear client, for choosing me to support and guide you during your time of need. Thank you for trusting me and thank you for trusting yourself enough to make that phone call, or click the chat button. Reaching out is the first step towards touching your own soul.
Thank you, Psychic Access, for giving me such a great forum to do my work that I so love to do. Tarot readings, astrology charts, counseling, I am so grateful to be helping others through the dark night of the soul, or celebrating the lightness of their day. I am given that spiritual and professional freedom at Psychic Access. Having worked in this business a very long time, like all the other psychic readers and spiritual advisors on this network, I can truly say it doesn't get much better than this. Read the rest of this entry »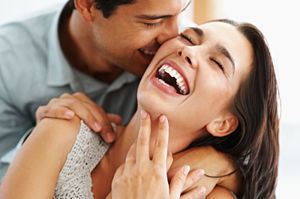 I can tell really easily if two people are connected with what I call the 'love cord connection'. I can tell if it's just lust, desire or a crush, or the real deal full-blown love… the kind of love that never dies. I can see if two people are karmically connected. I can see if they have had past lifetimes together and what exactly they were to one another.
I can also tell if two people chose to be born in the same soul group together. Usually if they chose to incarnate in this lifetime together there is still much to be had by way of soul growth and soul evolution.
Sometimes two people may have a difficult time connecting. It may be that they are connecting at the wrong time, or maybe one of them needs to achieve some soul growth before they can meet up with the person they love so much. Being brought again once more into another life they can have that opportunity to connect with that person. If it doesn't work out there's always other lifetimes to be had to get that opportunity. Read the rest of this entry »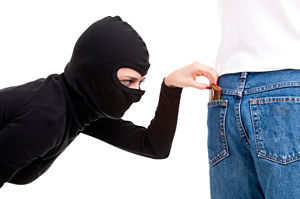 I say this all day long when I am logged in on Psychic Access, "There are no free readings on the public chat." Since it seems like I say it to the same people countless times, I decided to write about it.
People ask in every possible way you can imagine to get free readings. Readings are a service and therefore it has a value that is determined by the marketplace, quality, convenience, and reliability. It is simply not ethical both to avoid paying and ask the psychic to violate his or her employment contract.
The public chat is a time for a seeker to get to know a psychic. If a seeker has a respect for Spirit Guides, then Karma must mean something. How can anyone expect a Spirit Guide to deliver a truthful answer if the question is lacking the appropriate respect – in this case payment for services rendered? It is not respectful to expect a businessman to give away employee's services. It is unwise to ask for a truthful reading if the seeker is hoping to cheat the business owner providing the services. Do you see the irony here? Read the rest of this entry »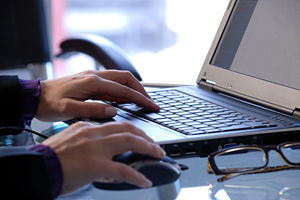 My psychic skills are employed exclusively by PsychicAccess.com. Each morning, after I arrive at my office and turn on the desktop computer, I go on the Psychic Access home page and make sure I am listed as available. Then I turn on my laptop and write a blog for Psychic Access, or do some of my own writing, as I am also an author.
I made a significant investment to be on Psychic Access. I have been a psychic for a long time, but I was not working online for several years, due to my living arrangements. I also never had access to a high speed Internet connection from 1994 until the beginning of this year. I was always living off-grid or in a small rural village somewhere. To be able to work on Psychic Access I had relocate to some land in a neighboring town, in order to get access to a high speed Internet connection. I also had to get a hardwired phone connection and buy a PC with a webcam for video chat readings. It took me four months to accomplish all of that, after I was hired to work on the site. Read the rest of this entry »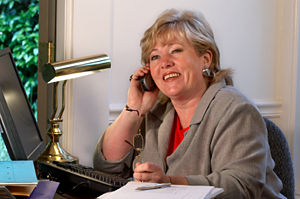 All those who have watched the television series Medium know that psychics are also parents, spouses, siblings, aunts, uncles, and employees. Perhaps, the life of an online psychic is less well understood.
Over the years that I have been doing this job, I have learned a great deal. Primarily, consider what drives us. We psychics are like public school teachers or clergy. We do this job because it is who we are and what we love doing. We are passionate about helping others with our God-given and Spirit enhanced gifts. The fact that we are compensated is not, for most of us, the driving force to do the job. For most of us, we simply want to make a difference. Read the rest of this entry »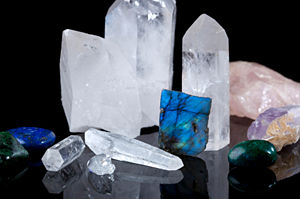 This is a true story about stones and how they protect us.  I am an empath, and when I connect with people the connection is sometimes so strong and intimate that I feel exactly what the other person is feeling – whether it be good or bad.
When I first started reading for others online, I would get very drained quickly. I couldn't work for many hours at a time and I would feel so tired so quickly. I talked to another psychic and she recommended that I purchase stones for protection.
I started doing research online and found a package called "Computer Protection Stones". Seriously, that was the name of the product. I immediately went through my stones that were in the bag and got out three stones. They were the quartz, rose quartz and the black tourmaline. I instantly was protected. Read the rest of this entry »