Published
December 8, 2018
|
By
Jacklyn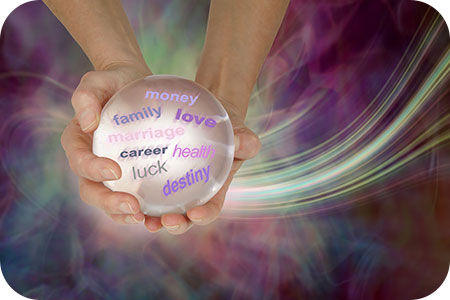 There are things you can do to prepare for a psychic reading to maximize your use of money and time.
The main challenge is finding a psychic or medium who is the real deal. How do you know if the person is good at what they do? Word-of-mouth and online reviews are great, but even the real deal has to be able to connect with you.
There are unfortunately far too many frauds in this field and they give the rest of us a bad name. Like any consumer paying for a product, you want to be sure you're getting the most for your money, that the thing you are paying for is a quality value.
Word-of-mouth referral is usually your safest bet. If you know someone who goes to a psychic and they talk about how great that person is, then do give them a try. Unfortunately, most people prefer not to discuss their consultations with psychics, so how else can you find one? Do some research, go online. If you're reading this, you are in the good company of Psychic Access. Our readers are thoroughly tested and verified before they can work on the site.
Posted in

Divination, Intuition, Lightworkers, Psychic, Psychic Readings, Self-Help
|
Tagged

accurate psychic, advice, alignment, angel readings, aura reading, best psychic website, best psychics, connection, Divination, find psychic, free psychic reading, genuine psychic, guidance, honest psychic, intuitive consultant, mediumship reading, past life readings, phone psychic, professional psychics, Psychic, psychic access, psychic predict future, psychic reading, Psychic Readings, psychic tools, psychic websites, reading, real psychics, reputable psychic, resonance, scam psychics, search psychic, spiritual advisor, spiritual counseling, spiritual messages, Tarot readings, top psychic website, top psychics, true psychics, website for psychics
|
Leave a comment