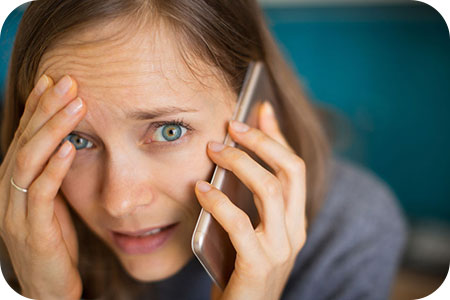 Have you ever had a life question weighing on you so heavily, that you have called several psychics trying to get the same answer, or some new information? Do you ever call different psychic readers and ask the same question over and over? And when you don't get the same answer from everyone, do you start to doubt their readings? This bingeing approach to consulting psychics is a road to disaster, and extreme confusion.
I am usually concerned when someone calls me, after they have asked several other psychics the same question. I ask myself if the client is attempting to get the answer they want, or are they just so desperate that they are looking for something that fits? I sometimes hear, "Well, another psychic told me that he was coming back to me." Or, "Another psychic told me that I would get the job, and now you are telling me I won't?"
Sometimes what we want to hear is not necessarily the truth, neither is it always what would be good for us to hear. I understand why some people feel the need to go from one psychic to another, shopping for the 'best answers.' Usually the caller's question is just very painful to deal with, and they want to be comforted, or at least just heard on a deeper level. This is very understandable. But consulting so many different psychics with diverse styles and varying approaches to reading, can lead to confusion and obsession, even dependency, and sometimes a reckless expense of one's hard-earned money.