Posts Tagged 'phone psychic'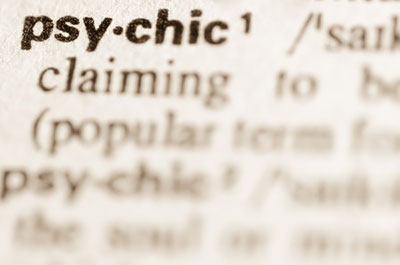 In our line of business it is much too easy to get caught in the trap of being told that the work psychics are doing is disingenuous or insincere, or worse.
Yet, with the trail of live commentary on the Internet and the feedback system on websites, a lot of fraud has been prevented and eliminated in recent years. Most of our clients usually come back to us, because we have a history and reputation for accuracy.
The realm of phone psychics is a deep world of intelligent, successful and curious women who love to talk, but often I have found them to be the most insightful friends and teachers I have had the pleasure to engage with. When we establish a relationship with a client we begin a mutual spiritual journey and an experience in trust. Read the rest of this entry »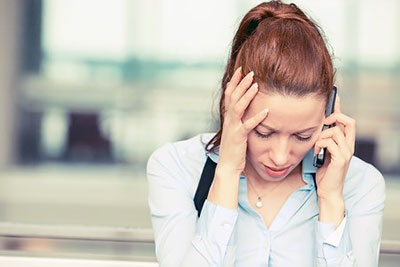 When seeking guidance, a good spiritual counselor or psychic advisor can give hard, practical advice. They can be like compasses in a dark night, and they can read the signs and be forces of measure when there is no point of reference.
Some, like astrologers or diviners, simply watch for patterns, tides and symbols to pass on their messages; like data readers of the Divine they can look for clues for their clients, organize ideas and offer orientation and direction. Yet, without the reference of personal experience (the common point of comfort that our clients seek) many problems cannot be properly addressed in people's lives. Read the rest of this entry »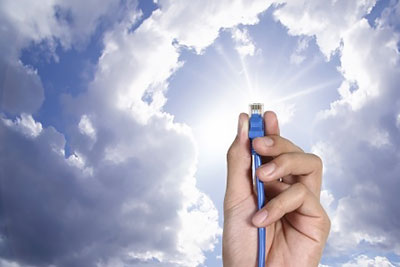 It isn't necessary for a psychic to do one-on-one readings for her clients by being with them in person. A psychic or mediumship reading can be just as well be done via phone or the Internet.
Some people are skeptical of the accuracy of long distance readings or they simply believe they must be able to see their reader face-to-face. But, there is absolutely no reason to be worried, since all readings are equally effective, no matter the distance or medium of communication.
Psychic energy has no boundaries. Just as there is no "up" or "down" in space, our spiritual energies exist on multiple planes in multiple dimensions all at once. If you've ever had a lucid dream, or the vivid memory of a prior lifetime, you've witnessed this first-hand. Read the rest of this entry »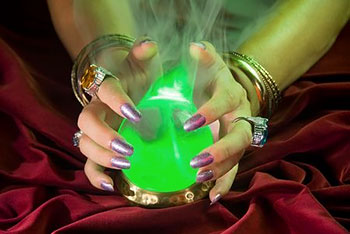 Before I opened psychically, after my second Near-Death Experience (NDE), I sought out a psychic reader to help me understand the confusion I was going through in a relationship. I was in love with man who was pushing me away. I was so desperate to have him in my life; I believed it would be forever! I felt a strong connection to him. So, I visited a local psychic.
During the reading, the "psychic" told me we would definitely be together, but that I needed some additional "help."  This so-called "psychic intervention" would involve a series of special candles, spells and meditations at a high cost. Since I was so desperate to get the man back, I paid her a lot of money for the help she offered. It took several months before I realized how foolish I was to have paid a scam psychic all that money, as nothing ever came to fruition. Read the rest of this entry »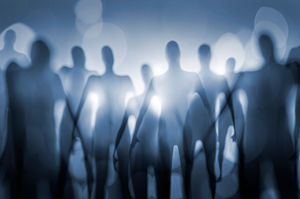 Lately, in my conversations with clients, there seems to be much more interest in spirit guides. Usually, the questions are about how many we have, whether we have more than one, and most significantly, who they are?
Many people seem to be of the opinion they have only one guide. In my experience it is much to the contrary. People seem to have many spirit guides. They may have one or two that are higher spiritual energies, who act as a type of 'supervisor' over the other guides, who are not quite as elevated.
For instance, a person may have an archangel or other religious avatar that functions as their main guide. Then there are many other guides that are experts in various things, whom assist according to their expertise. Read the rest of this entry »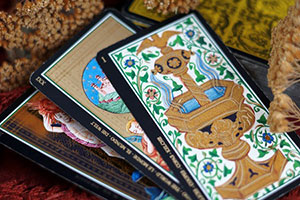 Psychic readers all have their own ways of getting information during a reading, and I'd like to share some of my process.
I use Tarot cards to get started. The spread I use is one I developed based on one I saw in a book, which I expanded to give me the most information. A brief pay-per-minute reading is typically far too short to go over everything I get from the spread, but it gives me all the information I need to answer the original question of the client. If time allows, a few follow-up questions, or even another question, can also be answered from the spread.
For short readings it's always easier to start with a specific question, preferably one that can be answered with a "yes" or "no." If there is no specific question, I can only read the cards as they lay, listening to my guides to show me the way. Read the rest of this entry »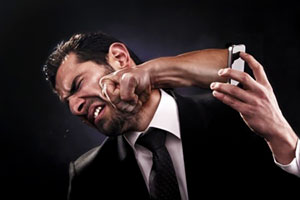 Approximately five years ago I did something that freed me from the ties that bind. I threw my cell phone out the window of my car, while driving down a highway. I have never replaced it.
My daughter made an attempt to get me back in the communication technology loop a couple of years ago, when she purchased me a "pay as you go" phone.  I rarely charged it, nor remembered to take it with me if I went anywhere. I never saw the point. I left the house to get away from the phones and social media sites. I wanted to be left alone, and no I didn't want anyone to reach me either. The thought of constantly being at everyone's beck and call drove me crazy. Read the rest of this entry »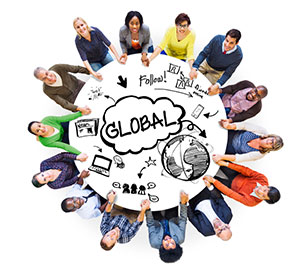 We are lucky to be here for you! As psychics we have so many unique gifts and quirks, and we are finally accepted by you. Each of us is personally patterned to you as any in-person  therapist could be. I have found that many of my clients are intelligent, accomplished and professional women and men who are just able to feel more comfortable talking to someone over the phone, as opposed to making the ritual of an appointment with the psychologist.
Now more than ever, with so much social encouragement for people to seek help, many are going to their professionals of choice. Consultancies are a type of social revolution in as much as it is created by the demand for ideas, and comfort by both the consultant and the client. It is available for all by all, creating new market niches for persons that have abilities fed by the ideas that are shared back and forth.  The availability of mystical and psychic abilities just seem to multiply as the discussions online deepen and I imagine this will be a human renaissance in spiritual evolution that you, dear reader, will be part of! Perhaps this will be the most personal and personable spirituality, perhaps the best of what we all as humans can offer. Read the rest of this entry »