phone psychic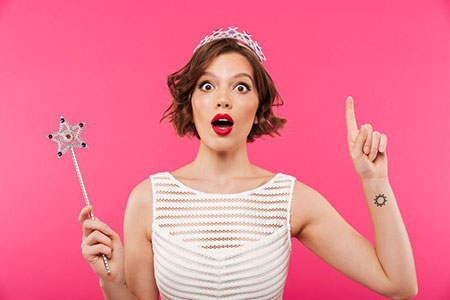 My main responsibility as a psychic empath is to help my clients identify an overcome obstacles and energy blockages in their lives, and make empowering choices and decisions to manifest the abundant life of joy, success, happiness and fulfillment they truly deserve. This, however, does not mean that I am able to wave some sort of magic wand to fix their life.
Every psychic has their unique way to connect with the unseen realm, and perceive the energies of the past, present and future. In my experience, the best psychic readers are also people who have suffered much personal adversity, and faced many challenges in their own lives. We also tend to be keen, lifelong students, constantly diving into deeper knowledge of all the many mysteries of metaphysics and spiritual life design, to better support the dreams of others, and help them reach their goals.
Being a professional psychic brings a lot of responsibility with it. We have to make sure that you understand the messages and gain clarity on pursuing your goals. Sadly, some clients have unrealistic expectations, expecting us to wave a magic wand during a psychic reading to instantly fix their lives and relationships.
For example, I just had a call from a new client who refused to speak to me. She was also determined not to ask me any questions. "I can give you the name," is all she said. I had no idea what to focus on first, or where to begin. "Do you have a question about this person," I asked. Silence on the other end. I had only a few brief minutes to transform her life, and it was going to have to happen without her saying a word about it!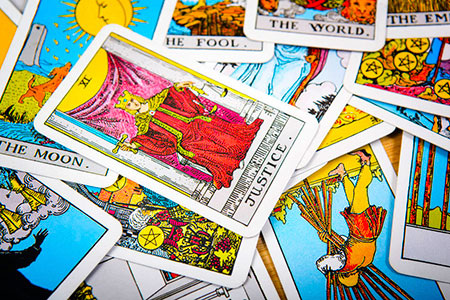 There are certain cards in the Tarot that are more commonly associated with our life choices. The Two of Swords, Two of Wands, Two of Pentacles, and Justice, to name just a few. Many other cards also indicate choices we have to make, and where these cards fall in a layout will often influence the direction of the Tarot reading itself.
Choices and decisions are present in almost every good psychic reading. When we are faced with challenges or opportunities in life, it almost always presents itself in the form of a choice. But there is a lot more that goes into making wise choices, other than simply weighing out the 'pros and cons.'
During a psychic reading, your advisor can usually see what is at the root of the situation, including your own intentions and the motivations of others. Your reader can also verify what decision will support you on a soul level, as well as in your best interest and for your highest good.
Often, what feels right to your mind, is wrong for your heart. A great example of this is when you are considering taking a job offer that has a high pay scale, but is not a good fit for your skill set, or what we really enjoy doing.
Making the right choices in life is actually what prompts most people to call for a psychic reading. We all want to know if we are seeing our current scenario through a clear lens, as well as get a glimpse into the future, to see which choices will lead to the best outcomes. These types of choices are typically clear-cut, and they have to be made, such as deciding about a new job, choosing a place to live, or taking things to the next level in a romantic relationship.