How To Get More From A Psychic Reading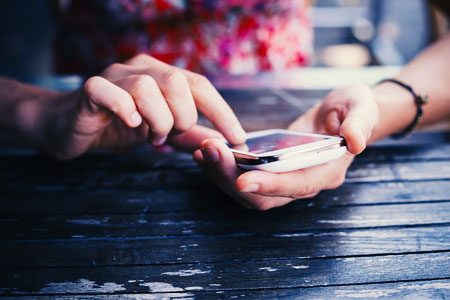 There are several ways you can ensure to get the most from a spiritual reading session with a psychic or medium. Firstly, proper etiquette is important. Show respect for Spirit by being prepared for your reading. Have your questions ready. Clear your mind. Focus on what is being said and what you can learn. If you are not sure of the context, ask for clarity.
There are also things you should refrain from doing during an online or phone psychic reading. Do not pour drinks, go to the bathroom, turn on the TV, or let the dog out during your reading. You would not do those things if you were in person at the psychic's office. Get those things out of the way before you call. Although people sometimes think they are fully engaged while doing additional tasks, they often miss the point altogether, or attach a completely different interpretation to what Spirit is saying.
Furthermore, you can get much more from a reading session by allowing time afterwards to sit for a moment, and reflect. Think of additional examples where the information and learning can be applied. If something is true for a work situation, it might also be very relevant to your personal life. Set a goal to keep this learning front and centre, in such a way that you can continue to benefit from the reading in the coming days.
Attention is psychic energy, and like physical energy, unless we allocate some part of it to the task at hand, no work gets done ~ Mihaly Csikszentmihalyi
Why does it sometimes take so long to see a prediction manifest? I like to joke that when Spirit snaps their fingers, 500 years can go by in an instant, so I try to narrow the timing down somewhere in that first 500 years. Due to variables in life, timing can fluctuate. We can accelerate the timing, however, if we visualize what we do want, not what we do not want.
You might have heard expressions such as, "thoughts become things, so choose the good ones!", or "what we think about, we bring about!", as well as "the body manifests what the mind harbors." It is important to attract to ourselves that which we are expecting. It is also imperative to take steps to make things happen, rather than just waiting for the outcome.
Why does it seem that Spirit is wrong sometimes in a reading? When Spirit comes through, they come with love, light and healing. They give us the very best information available at the time of the reading. However, things can change dramatically and rapidly. Everyone has free will and can shift their thinking at the drop of a hat. In addition, there are limitless variables that can play on the outcome when others are involved. So, when you receive a spiritual reading, you can feel confident that you are receiving the very best information available at that moment through the energy that is present at that time.
There is no outward sign of true courtesy that does not rest on a deep moral foundation ~ Johann Wolfgang von Goethe
Although Spirit is giving us excellent information to inform and guide us in a reading, we must continue to live our lives on the Earth plane and make our own decisions in order to live our best lives. Do not fall into the habit of basing every single life decision on the latest reading you have received. We must learn and grow through the help of Spirit, combined with our own life experience. Think of Spirit as a friend and confidante who has your best interests at heart. Just like a trusted friend, Spirit will support you, but not try to control you.

About The Author: Monica

"What you think about, you bring about; what you believe, you become." This is Monica's philosophy, derived from her twenty-five years of experience as a Clairvoyant, Light Worker and Medium, living in Ontario, Canada. Monica has been a guest speaker at various Spiritualist churches, conveying Spirit greetings and messages from loved ones during Sunday services, All Mediums Nights, Healing Services, Meditation Services and special fundraising events. She's been an advisor to several international business leaders and connects with all of her clients on a level of love light and empathy. She delivers messages containing ideal outcomes and positive solutions with the help of her guides. If you'd like Monica to help shape your destiny, you can find her at PsychicAccess.com.


This site uses Akismet to reduce spam. Learn how your comment data is processed.