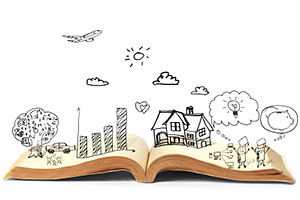 It is so important to keep a dream journal! Some people truly believe that our dreams are nothing more than things we have experienced throughout are day, or just mental wanderings. But dreams are much more than all of that.
In my professional experience dreams are an in-between state between the material realm and the spiritual realm – be it heaven or the other side. It is a place where we can get connected with truth and the light to keep our souls in alignment.
I believe we would all go insane to one degree or another if we didn't dream or astral travel for a long period of time. That could be why people who don't get enough sleep sometimes seem so disconnected from that divine spark inside of them. They also get depressed, stressed and their health suffers. Read the rest of this entry »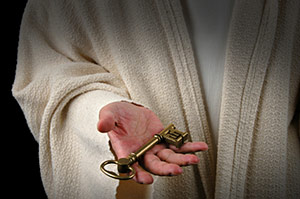 The system of help from spirit guides, while always being improved and corrected, is an ancient one and even in our world is well-recognized, and now quite advanced. Spirit guides need to be well-trained and are required to have lived in our material world, before undergoing a great deal of training in the spirit world, in order to be allowed to work as guides.
There are many forms that guidance can take and spirit guides become specialists in their field, before moving on to new experiences and new levels in the spirit world.
The Doorkeeper Guide is very seldom sensed by the individual, because they are chosen as a result of their almost perfect match to the individual. This guide functions as our protector from the spirit world. While this guide, like all others, cannot override our own choices. Read the rest of this entry »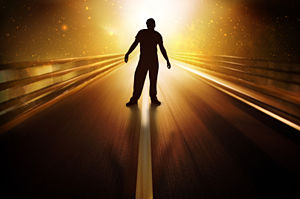 Recently, I had the pleasure of doing a mediumship reading for a lady whose husband had passed to spirit after 60 years of marriage.
She told me during the consultation that she wanted her husband to confirm something very important to her. Immediately, my guides said, "Yes, August 17th". As I communicated this message to her she cried with tears of joy, saying that they had lost their son several years earlier. His birthday was August 17th and the confirmation that she required was that her husband had been reunited with their son in spirit. Read the rest of this entry »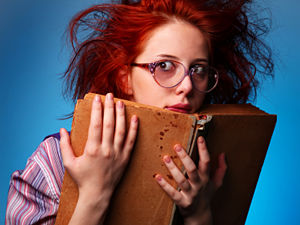 "I don't believe in ghosts, it's all nonsense!" These are the first words I heard when I walked into the room. I felt myself taking a deep breath, in preparation for the usual 'here-we-go-again' discussion.
I'm the first to say we all have our own belief systems, so whatever you find peace with, more power to you. Yet, I find myself, at times, in defense mode. There is never any real need for it and I have come to terms with the probability that I become defensive because of my own past experiences.
I usually listen, without interrupting their rant in regards to fraudulent psychics, false prophets, fake paranormal videos, and other nonsense to keep people in ignorance and fear. In the same sentence they will often add, "but there was this one time". This is when my ears perk up! Read the rest of this entry »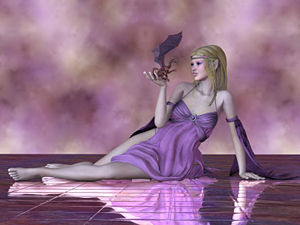 Until just a few years ago, I was unfamiliar with the art of spirit keeping. What does the term "spirit keeping" mean? Well, it's like having a close set of friends around who are there to help and assist you with just about anything you can think of!
But spirit keeping is different from having spirit guides or angels around, because these helpers I keep are Earth-bound spirits who you can ask to join your family. You can adopt one for yourself, or even ask that they adopt you!
These mythical creatures consist of almost any type of entity or being you can imagine, including faeries, nymphs, djinns, dragons, immortals and spirits. They are magical, and happy and willing to serve. Read the rest of this entry »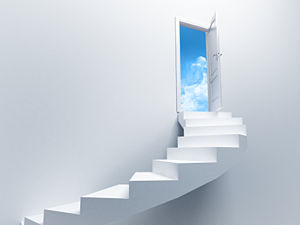 The medium is a bridge between the physical and spiritual planes. The medium acts as a channel to access wisdom from both your spirit guides and angels on the different spiritual planes.
These spiritual planes represent different levels of consciousness. The higher up the ladder of consciousness your spirit guides are, the more advanced they will be in their knowledge.
Spirit guides and angels are the master teachers who assist us with the lessons we need to learn on the physical plane of experiences. These planes are known as the mental, astral, causal, akashic and etheric planes.
On the mental plane spirit guides and angels help us develop our intelligence though the transmission of thoughts and ideas that can advance our level of spiritual knowledge. Read the rest of this entry »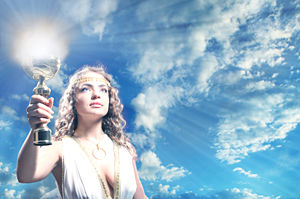 <<< Continued from Goddess Archetypes: Aphrodite
Persephone, also known as Proserpina, is one of the vulnerable goddesses, because she was so intertwined in relationships – first with her mother Demeter, then later with Hades.  First, before her transformation into Queen of the Underworld, she was the Kore or Maiden. As Kore, she was a slender, beautiful young goddess, who is associated with fertility symbols such as the pomegranate, grain, corn, and narcissus, the flower that lured her.
As Queen of the Underworld, Persephone is a mature goddess who reigns over dead souls and guides the living who visit the underworld. She was the prime figure in the Eleusinian Mysteries, in which the Greeks experienced the return or renewal of life after death through Persephone's annual return from the underworld. Read the rest of this entry »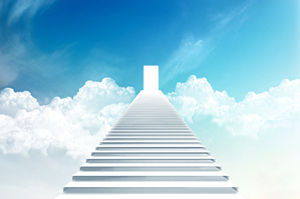 Death is a transformation period of the soul. When you take off the coat of your physical body you will put on a new coat which is your spirit body. The spirit body is the vessel though which we continue to have experiences and learn in the afterlife.
The spiritual planes in the afterlife are a ladder of consciousness that you can climb as you reach higher states of spiritual awareness. The plane in which you are in the spirit world will depend on your level of spiritual development.
The astral plane is a place where you can view all of your past life lessons. It is also a plane for healing.
The causal plane is where you can connect to the wisdom of your soul, to know your true purpose. Read the rest of this entry »