climate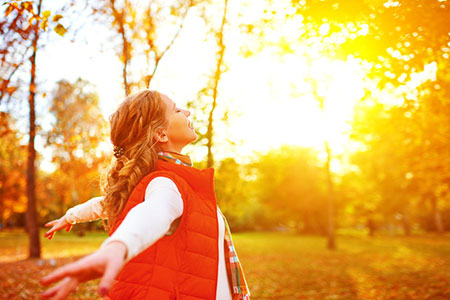 As we approach autumn and transition through yet another season of beauty and wonder, let us reflect on our place within this most magnificent Universe. This beautiful time of the year is sometimes overlooked for its lack of summer and winter adventure. As it is neither hot nor cold, autumn brings us balance and provides us with the perfect climate for 'cooling off.'
Metaphysically, this a period for each of us to step back and become more introspective, acknowledging the blessings that have been placed at our feet. This is also a time to peel away the old, to make room for the new. It is a time of self-renewal at a deeper level, that will guide us through the winter of our lives and ultimately into the newness of spring.
Science teaches that the cycles of the seasons occur as a result of our planet tilting on its axis, as well as its orbit around the sun. As the axis faces the Sun, our respective hemisphere celebrates the warmth of summer, while the hemisphere tilting in the opposite direction, away from the Sun, welcomes winter. This seasonal change, in turn, makes our days shorter and our temperatures cooler.
We can further observe other changes within the natural world around us, as vegetation slows down, trees lose their leaves, and animals scurry to prepare their nests and dens for winter's dearth. But autumn is also a season of vast abundance, with the harvesting of a plethora of crops, especially here in North America, where much of the world's staples ripen and fall at our feet.