Posts Tagged 'best psychics'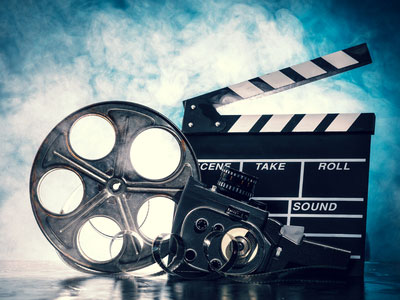 Tonight, when I looked outside, I noticed that clouds were swirling on the ground. Foggy nights are so beautiful and mysterious. The mists make everything look so silently soft and dream-like. It reminds me of the images I see in psychic visions. They play across my mind like short movies, in which I can see, hear, and even sense textures and scents.
Sometimes the visions are sharp, but most of the time they are in soft focus, yet I can see details. The visions come with understandings of situations that flash by in seconds. Sometimes, I see nothing at all, like through a very thick fog, I can only sense without seeing, what is there. Read the rest of this entry »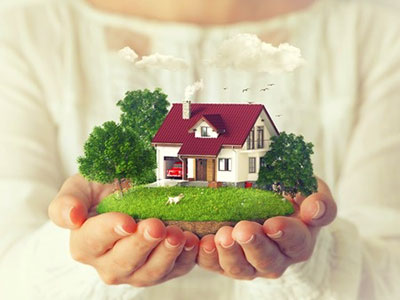 In the few months I have been with Psychic Access, I have had such a warm welcome from clients, fellow readers and the rest of the psychic team, that it feels like home already. And the more I feel settled, the more the readings flow and are affirmed in reality.
Recently, I was surprised by three of the most unlikely of clients calling in to say thank you, which was such a gift. By unlikely I mean, clients who were at first highly dubious of things that have come through in their readings. Thinking about those calls started me musing on the nature of readings, and the necessity for staying in integrity as a psychic reader.
My commitment is to only ever read with integrity, by conveying only what I am shown by guides – good or bad. Sometimes, as an empath, this can be challenging when it is not what the person wants to hear – however kindly I may relay the information, and however much I foresee the bigger picture leading to a better place. Read the rest of this entry »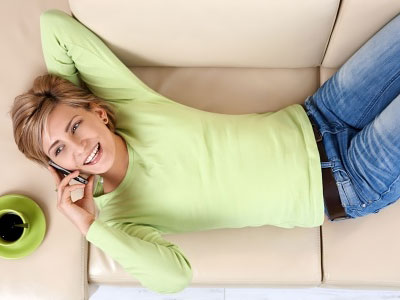 So, you have made the decision to get a psychic reading on Psychic Access. Good for you! The following tips will help you get the most from your time with your chosen psychic.
Do Your Research
Take your time and explore the site. Read the psychics' profiles, watch their videos, and explore some of their articles here on our blog site. Get a feel for what each reader on Psychic Access has to offer.
Don't just randomly pick a reader. What is the main reason you want a psychic reading? Is it to connect with a deceased relative? Make sure you call a medium who specializes in that area. Trying to make a tough decision? Contact a Tarot card reader, who can guide you in the right direction. Having relationship issues and need to know about feelings and emotions? Talk to an intuitive who can zone in on how your person feels. Read the rest of this entry »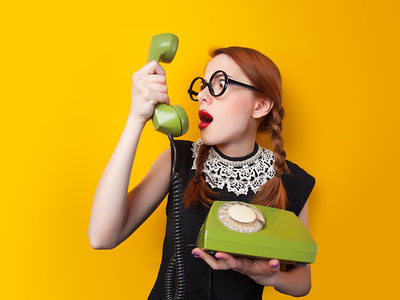 Many psychics tell people what they want to hear. Some do this because they are frauds, some do this because they want to be loved and admired by another person, and some because they are not very talented, or they just want to get you to come back and spend more money. It is hard to find  honest, reputable psychics, just like it is hard to find a great car mechanic, or lawyer.
I have been told, "You're wrong!" Or, "I don't agree with you." I typically get these responses from people when I tell them something they do not want to hear in a psychic reading.
For example, I told someone they had an Ancestral Spirit present helping them, who is Russian military. "Oh no, I am Scot-Irish," said she irately. She did call back months later to confirm that after some research she discovered she did indeed have Russian military in her background. Read the rest of this entry »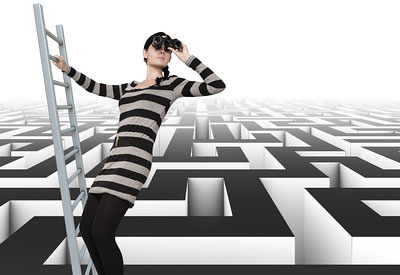 There are ways you can ensure a better, more accurate, and truthful psychic reading.
When preparing for a psychic consultation, make sure you read the adviser's profile, reviews and testimonials, especially if you have never read with the psychic before. This way you can get a general sense of client satisfaction, accuracy, and their style of delivery. Use your intuition when picking a psychic adviser. This is extremely important!
If the psychic has a lot of positive feedback, but one or two bad comments, don't allow yourself not to read with the psychic. Nobody's perfect and we do not always have a good connection with everyone. Read the rest of this entry »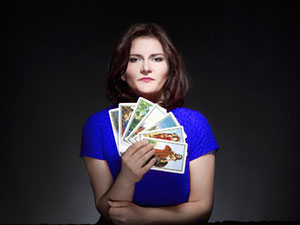 As with any other professional, choosing the right psychic reader for you can be a tricky process. Just like you wouldn't want your dentist or auto mechanic to be the wrong fit, neither should your chosen psychic!
The best approach to take is to trust your instincts. Know what you are looking for in your reader. Do you want answers to specific questions? Are you trying to commune with the spirit of a loved one? Hoping to learn more about yourself? These are all important questions, as no two readers are alike, and the more tailored your search for a psychic, the more likely you are to find the best match.
Don't be afraid to "interview" potential readers. The good ones are professionals and will not be offended, as long as you approach them in a diplomatic, respectful manner. Maybe you won't like the first person you contact, but if you keep at it, chances are you will find the right one. It's a lot like dating! Read the rest of this entry »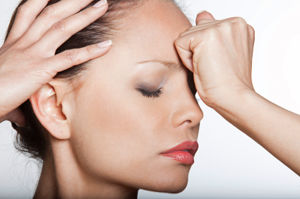 Being psychic is both a gift and a skill. The gift to receive psychic messages in the various ways they can manifest is not unlike being gifted to compose music or design architecture, or having a special talent for Olympic sports performance. People are born with many different gifts and abilities.
The skill to excel at interpreting psychic messages, on the other hand, has to be developed through years of practice. This is similar to practicing the skills and techniques required to be an excellent composer or architect, or training towards becoming an Olympic athlete.
Anyone can make up a melody, draw a picture of their dream house or swim in the local community pool. Similarly, anyone can have be intuitive or have a gut feeling about something that eventually comes true. Read the rest of this entry »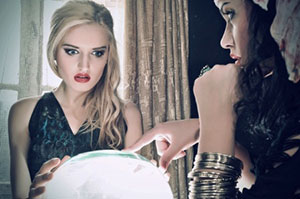 It is always good to hear a new client tell you that they have finally found someone to read for them that they feel they can trust.
Just last week a new client said she never knew that she could actually trust psychics. After yet another bad experience with a psychic in her area, she decided to search the Internet to find a reliable psychic. When she came across Psychic Access and saw their strict hiring policies, she felt that she had found the right place. Read the rest of this entry »