Posts Tagged 'apparition'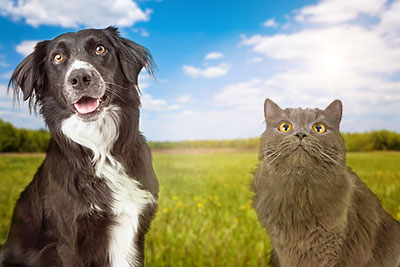 I am an animal over. I have four cats and two dogs. Sadly, I have also had many animals that have passed over the years. I have been doing animal energy healing and mediumship readings for over 15 years, and I have come to learn a lot about how animals cross over and what their experience is.
Almost every animal I have read after their passing, has stayed next to their human for days, weeks, and even months after passing their death. It takes them a little more time to understand that they are no longer attached to their physical body.
I try to encourage my human clients, who have lost a pet, to slow down and stay silent and still for periods of time while in their house. When they do this, often they can hear their dog bark or their cat meow. Some hear scratching or paws tapping on their hard wood floors. A few have heard their pet's chain, leash or collar make a noise. Many also tell me they can feel their animal rub against their leg, or sleep next to them at night. Read the rest of this entry »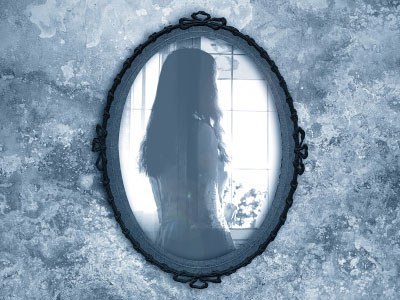 Many people have experienced, or at least know someone who has experienced a spirit coming into their space. There are, however, those who balk and laugh at even the notion that a spirit may exist. Some people are also terrified of paranormal phenomena, while there are those that co-exist comfortably with spirits, like old friends. Which person are you?
For the skeptic, just leave them to their beliefs. It is their right of free will to see what they choose to see, or not see what they choose not to see. Many of them have experienced some type of spirit encounter, however they have buried it and fluffed it off as nothing. With the skeptic, there is no use trying to convince them otherwise, as their mind is made up. And that is their prerogative. Read the rest of this entry »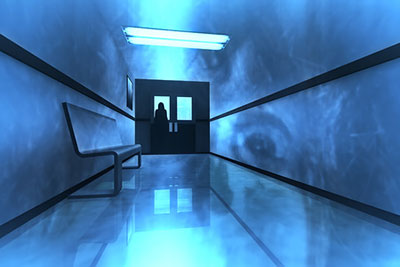 The area where I live is famous for being haunted. In fact, our "Asylum 49" was featured on popular paranormal television shows like Ghost Hunting, Paranormal Investigation and Ghost Adventures. This notorious old place is thought to be one of the greatest Halloween venues to visit on this side of the country.
Asylum 49's haunted structure takes up about half of the old hospital. The other half of the hospital is the only nursing and hospice home in the county. Asylum 49 is only open to the public from September 1st to October 31st, but in that short time they raise a lot of money. After it was featured on Paranormal Investigation, tourists and paranormal investigation teams started visiting from all over the world. Asylum 49 is also available for private tours in the off-season. Read the rest of this entry »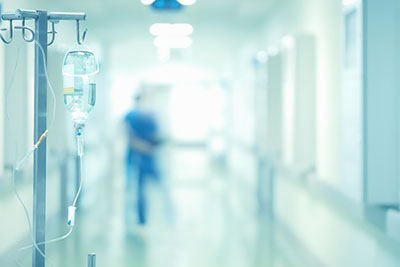 Many years ago, an accident changed my life forever. I was traveling across the country, addressing audiences in different cities every evening. Then everything changed forever in one night.
On that fateful evening, a woman arrived late for my corporate presentation. While the introductory video was running, I asked whether she had completed her ballot for the free draw. When she indicated that she had not picked up a ballot, I said that I would get one for her in the hotel hallway and walked directly from the front of the room to the nearest set of double doors. Read the rest of this entry »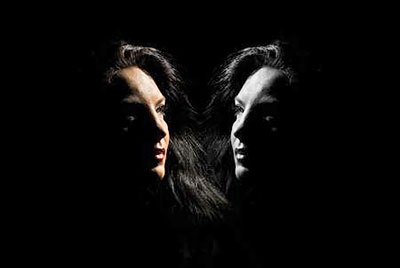 There are many ways to obtain the same result in spirit communication, as many roads will take you to the same destination. Using the psychomanteum is one way to reach out to the spirit world. It is a device to help a person communicate with the other side, including departed loved ones, pets and spirit guides. The prophet Nostradamus used a similar reflective device to experience out-of-body travels into the future as indicated in Dr. Raymond Moody's book.
Typically, the psychomanteum is an enclosed structure or chamber made of black cloth or wood, with a chair on one side facing a mirror on the other side. Some people also use a red darkroom light. A person sits in the chair gazing into the mirror, while relaxing enough to achieve a light trance state. In this altered state of consciousness it is easier for one to see visions reflected in the mirror. Read the rest of this entry »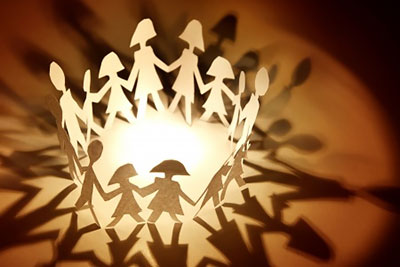 Séance is a term you don't hear too much today. Anytime a group of people get together to contact the spirit world, you have what is known as a séance. For some reason this mediumship term has been moved into the background of our vocabulary. We now call these gatherings by a number of names, including message circles, message service, circle readings, group readings, or sittings.
Why the term faded away is difficult to say. The word's usage declined between the 1920s and 50s, according to Google Books, but it is now beginning to have a resurgence. The word séance typically conjures the mental image of spiritualists sitting around a table in the dark, with candles, holding hands, with wispy apparitions of ghostly spirits floating above them. Read the rest of this entry »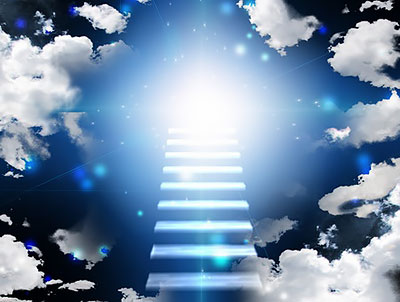 The shared death experience is a phenomenon that many have experienced. It is when someone who is close to you dies and you share a part of their transition experience. The shared death experience, like the near-death experience phenomenon, tends to be different for each individual experiencing the transition.
For example, my grandmother tells the story of when her mother passed, and right before she passed there was a type of glow that illumined her face during her passing. My grandmother, who has an affinity and connection to the angels, said that my great grandmother had an angelic look on her face just before she passed. This is one of many types of phenomena that can be experienced in the shared death experience. Read the rest of this entry »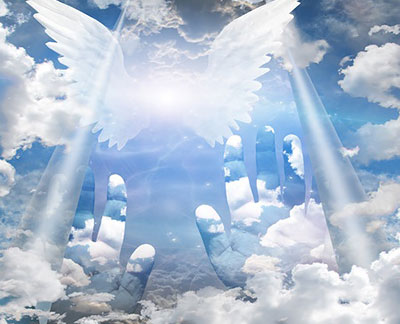 This morning a few from my group gathered to sit in the blessed Current Room together. I was thrilled to be motioned into the second room for the more advanced mediums – it is quite an honor. Heather Cumming was quite lovely taking us through a beautiful blessing and healing meditation channeled by the Casa Entities.
I brought all the names of the people on my healing list, as well as all the photos of those who registered for distance healing and who wanted to be on herbs. I prayed over everyone for four solid hours, while sitting there in Current.
I could hear the shuffling of feet as the lines came through to pass before Medium João. It was an honor and a privilege to pray for them and to hold the space of love and light where healing is complete. Read the rest of this entry »